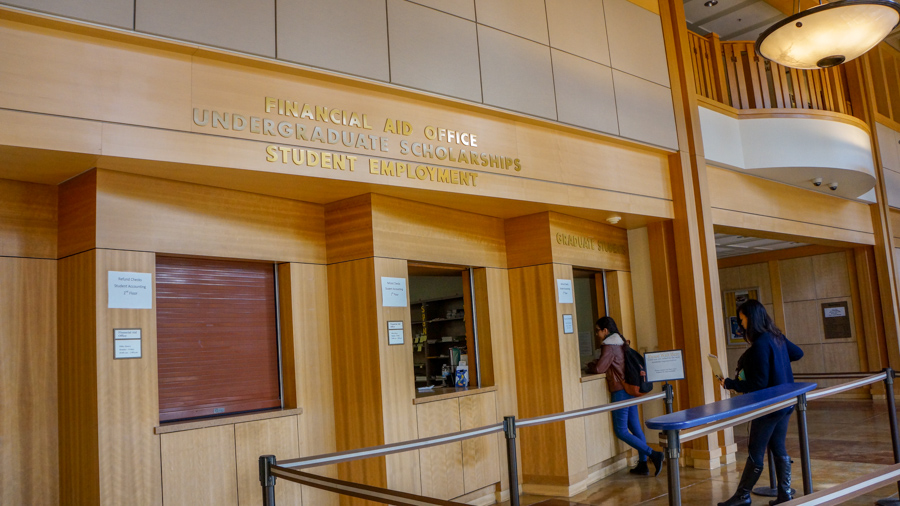 AP units decrease the number of financial aid terms available for students
An existing UC Davis policy regarding AP and transfer units has the potential to limit undergraduate students' available financial aid.
At UC Davis, students are given a maximum of 18 terms of financial aid, with one quarter counting as one term, and summer sessions each counting as a half of a term. However, the financial aid office counts students' AP and transfer credits toward their terms completed, and therefore some students have fewer terms available for financial aid.
Clinton Lam, a fourth-year neurobiology, physiology and behavior major and a financial-aid receiving student at UC Davis, was not aware of this policy until he received an email in early November informing him that he only had three terms left of financial aid available.
"[The financial aid office] emailed me when I had 15 out of 18 terms completed, so that came as a surprise," Lam said. "I was informed in the past that I would be eligible for six years of financial aid, so when I saw that I had only three terms left as a first-quarter fourth-year, I was in shock."
Lam discovered that his 40 AP credits from high school counted as two of his financial aid terms, and therefore he would be receiving two quarters fewer of financial aid than he had expected.
This realization forced Lam to change his expected graduation date.
"I initially planned to take a full fifth year to complete my double major," Lam said. "Unless I decide to take out private loans to pay for my tuition, I will no longer be able to complete a double major and I will have to graduate either after summer or after the following fall."
Although Lam argues that he was unaware of this policy until he received the email informing him of the news, Financial Aid Director Deborah Agee asserts that students are given access to all financial aid policies and must sign a waiver online to show that they understand them prior to receiving the aid.
"To meet federal regulations, students are required to electronically sign their Acknowledgement and Authorization each year in MyAwards to ensure that they are aware of important rights and responsibilities, which include consumer information and Satisfactory Academic Process Standards," Agee said. "Students can refer to this document at any time by checking their completed requirements in MyAwards."
According to Agee, it is currently not possible for students to waive off AP units from their transcripts in order to delay the financial aid limit. Students in some college Deans' offices can waive off AP units so that they do not count towards the 225 unit cap; however, this is different from the financial aid restriction.
Some students find this policy unfair, especially as AP and IB units no longer affect registration pass times.
"[That] was the last tangible benefit of AP and IB units," ASUCD Senator Alex Lee said. "Now [this financial aid] policy severely punishes students who sought to prepare themselves for higher education."
Lee adds that this policy prevents students who are dependent on financial aid from graduating with their desired degrees.
"I think it's terribly unfair to students who need financial aid to complete their education," Lee said. "Many students seek degrees that require more than the minimum 180 units to graduate, especially those seeking pre-med paths."
Lam agrees, stating that his AP units have hindered rather than helped him during his time at UC Davis.
"I feel that it is unfair, because not only do AP credits not help me because they no longer affect my pass time, but they now hurt me because I am forced to graduate faster," Lam said.
In light of the policy change regarding pass times, Agee says that the financial aid office has no plans to modify how AP units affect aid given to students.
Written by: Alyssa Vandenberg-campus@theaggie.org