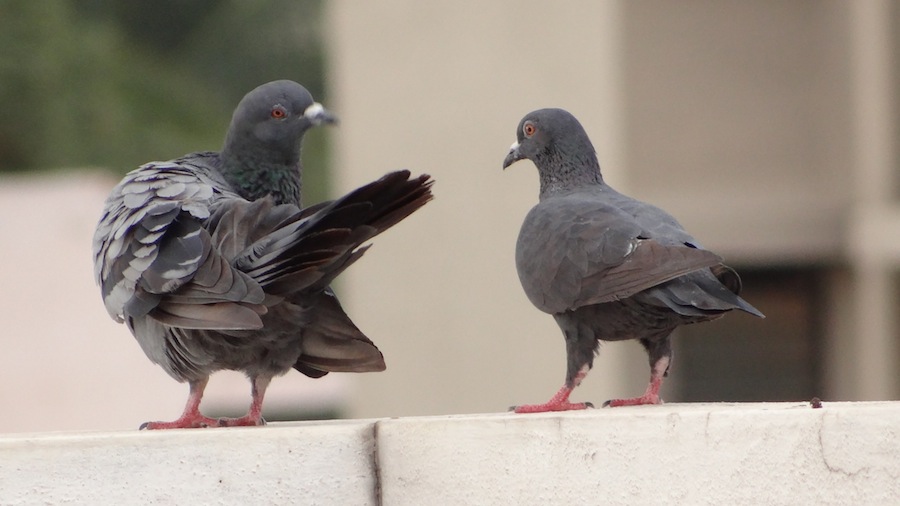 Professor Richard Levenson makes breakthrough discovery in cancer research.
Richard Levenson, a UC Davis Health System professor of pathology and laboratory, discovered in a study earlier this month that pigeons can be trained to identify cancer in tissue slides and mammograms.
Levenson said that he first thought of using pigeons to detect cancer while on his way to work.
"It was just an idle thought based on something I heard on the radio," Levenson said.
Soon after, Levenson contacted Edward Wasserman, a professor of psychological and brain sciences at University of Iowa, who designed the pigeon experiments and conducted the research in his Iowa laboratory. Levenson said that the first experiment had immediate success.
"I pulled some images from scanned slides and I separated them into two groups — the non-malignant and the malignant," Levenson said. "Within a few weeks, the answers came back that the pigeons were naturals at this. It took months and months and months to come up with other experiments and expand."
Levenson's team found that the pigeons were able to correctly identify cancer even in more difficult scenarios.
"[The pigeons] were able to perform well on the masses which are much more difficult targets and which were much more difficult targets for humans [too]," said Elizabeth Krupinski, an experimental psychologist at Emory University School of Medicine who also contributed to the research.
Levenson said that it took his team a year to publish the pigeon research findings, and that the information was rejected from three different scientific journals before being published by PLOS ONE.
The research team believes that further research can be conducted based on the results of this experiment.
"As it is hinted in our paper, our next step is to work with both pigeons and computer classifiers," said Victor Navarro, a member of the research team and second-year graduate student at University of Iowa. "People in the computer science field have made impressive advances in image processing and feature extraction, and we would like to compare the performance of our pigeons with those of their best models. Would computers and pigeons use similar strategies under the same conditions? I'm sure both fields — avian visual cognition and machine learning — would learn a lot from it."
Wasserman adds that this study has created more questions regarding the pigeons' ability to correctly detect cancer.
"The biggest unanswered question is, just what are the pigeons looking at in the images that allows them to so accurately report cancerous tissue?" Wasserman said. "That will be a tough nut to crack."
Written by: Alyssa Vandenberg-campus@theaggie.org