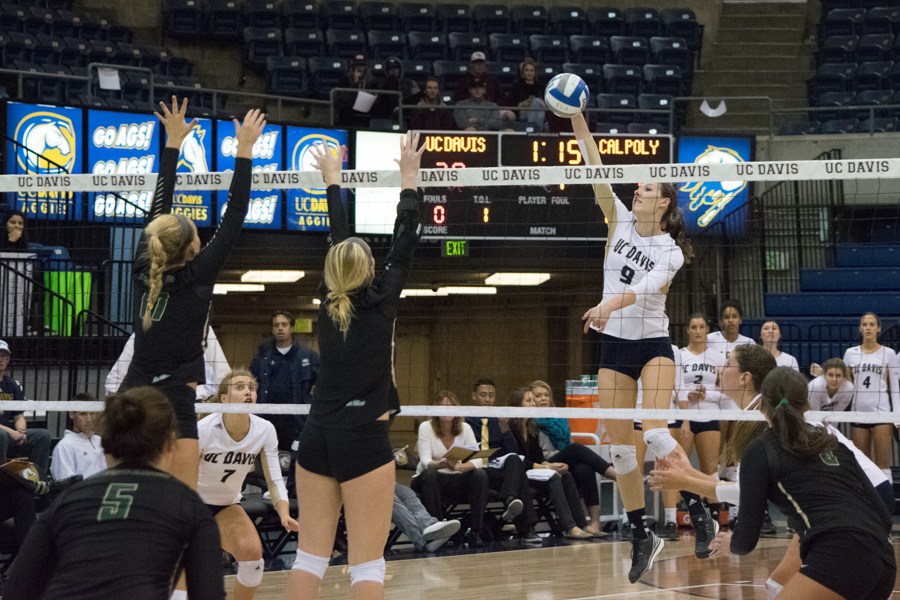 Kaylin Squyres is well-known for being one of the most consistently outstanding players to step onto the volleyball court over the past three years. Despite sitting out her freshman year due to an injury, she came back strong her sophomore year and recorded big numbers right off the bat. She was starting games her junior year and earned All-Big West Conference First Team for the first time.
This season, she has managed to surpass all of her previous accomplishments on top of reaching school records. She made over 400 kills and 400 digs this year, which makes her one of the few athletes to do so in Davis history. In terms of UC Davis records, she is ranked sixth for career kills. On top of it all, she was named conference first team again.
Despite her individual accolades, Squyres says that the team is most important to her.
"It's always cool to have your name in that record book, but I hope to have left something more than just numbers in the program," Squyres said. "I hope people look up to me [in the future] and remember my teammate-ship and friendship over the years. That's what I've learned it's all really about."
Indeed, when asked about Squyres' impact on the volleyball program throughout the years, Head Coach Dan Conners said her leadership and work ethic are qualities that inspire her teammates.
"For me, it has been incredible having her out there," Conners said. "She loves the game, she loves winning […] but the biggest thing for me is that she set the tone for the younger players."
The last game of the season was played against Cal Poly, and it was also Squyres' final match as an Aggie. She made the last kill of the match – a great way to end the game and the cherry on top of her career.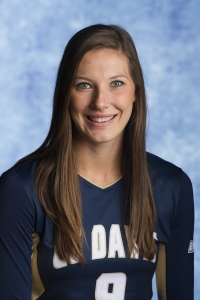 "It feels awesome to leave my final mark on the program with one last kill," Squyres said.
The tone of this year's ending was drastically different from last year's, when the Aggies suffered three losses in a row. Now, they finish with several consecutive wins under their belts, excluding the game against the number one team in the league, Hawai'i, and have ended on a high note. They also placed fourth overall in the conference, just one win behind third-place Cal Poly.
To Squyres, the improvement indicates the potential of the volleyball team, and she is eager to see them grow.
"I'm so excited for the future of this team. Kendall Walbrecht, Allie Wegener, Sophia Mar and Aima Eichie are going to do such a great job leading next year, and all the freshman are so talented that they're just going to get better and better during off-season training."
In short, Squyres sees the team making great strides in the next season.
"I really think they can [give] the conference a run for its money next year," Squyres said.
With her work ethic, dedication and leadership qualities, it is clear that Squyres can succeed wherever she goes next, and are all reasons why she is The Aggie's Female Athlete of the Quarter.
Written by Julia Wu – sports@theaggie.org