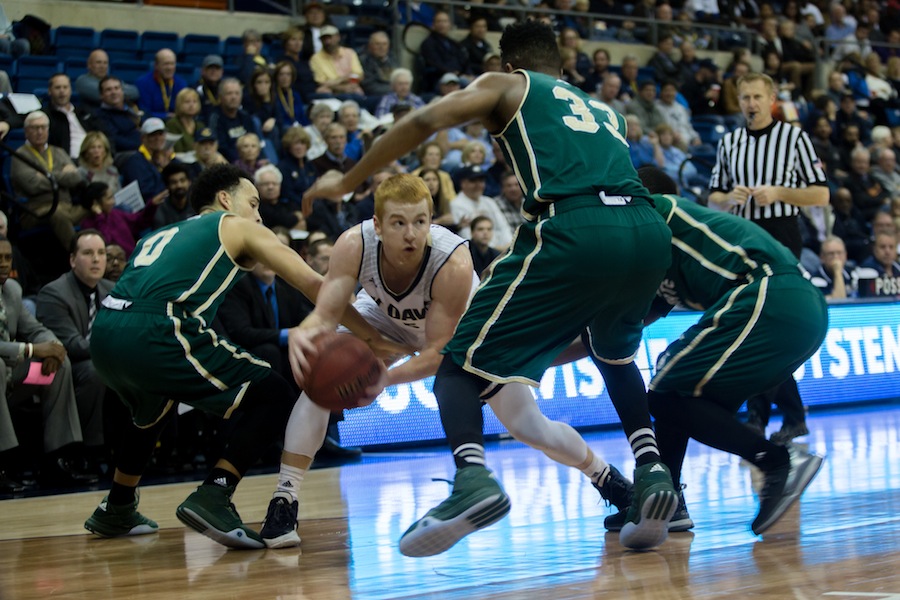 UC Davis defeated Sacramento State at the ARC Pavilion with a score of 66-61 Wednesday night. This win follows a loss from over a week before at the Hornets' home court.
The Aggies continued their lead from the first half into the second and never fell behind. Their lead was tested when Sacramento State rallied to tie the game 61-61 with 1:12 left in the game. UC Davis was able to make key rebounds and shots to secure the win.
Junior center Neal Monson had six points and nine rebounds while senior forward Josh Fox added 10 points and eight rebounds.  
The Aggies shot 45 percent for the night while holding the Hornets to 37 percent overall.
UC Davis improves to 4-2 and will play Saint Mary's on Friday, Dec. 4 at 7 p.m. in Moraga, California.
Written by: Lindsay Yim – sports@theaggie.org