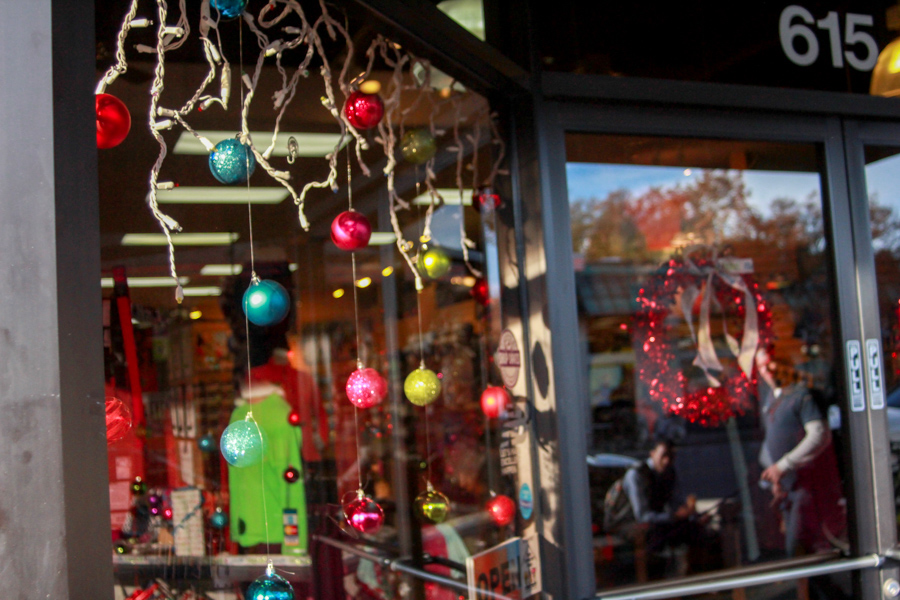 The Aggie compiles a list of seasonal classic movies
There is nothing quite like sitting on the sofa with the fire burning in the fireplace and hot cocoa in your hands as you watch some of your favorite holiday classics. Santa dropped by The California Aggie in his sled to help everyone out with this list of movies that mostly make the nice list. If you are looking to get into the holiday spirit, take some time to gather friends and loved ones and watch a movie or two or three because the weather outside sure is frightful.
Elf
Elf is a surprisingly heartfelt story filled with witty humor making up several lines you'll be quoting throughout the holiday season and beyond. Will Ferrell brings light and cheer to the holidays with his portrayal as the unfailingly optimistic Buddy. He's hit with reality when he arrives in New York City searching for his Scrooge-like father. However, Buddy reminds us all of the Christmas spirit and assures us that "the best way to spread Christmas cheer is singing loud for all to hear."
National Lampoon's Christmas Vacation
This comedy explains family dysfunction like no other. The Griswold clan, led by Chevy Chase's Clark Griswold, makes you appreciate your own family and reminisce on all the holiday disasters that always seem to occur when family gets together. But the funny movie also reminds us that, at the end of the day, and despite the craziness that family can bring, you love these people.
Miracle on 34th street
Santa comes to life in this heartwarming classic. For everyone who has given up believing in Santa Claus, this movie rings true and brings you back to the days when you did not have to see to believe. The film has also been a source of disappointment to children everywhere who went to the mall and discovered that Santa was a bit creepy and not at all like the pleasant Kris Kringle of this movie. The original 1947 version is great, but the 1994 version will also suffice if you do not like black-and-white movies.
It's a Wonderful Life
It's a Wonderful Life reminds us to be careful what you wish for as George Bailey, played by James Stewart, arrives in an alternate universe in which he had never been born. The tale also taught us that an angel gets its wings whenever a bell rings. Full of tears and cheer, the film is truly the definition of a holiday classic.
Home Alone
"Merry Christmas, ya filthy animal!" When Kevin, played by Macaulay Culkin, gets left behind when his family leaves for vacation, chaos ensues as he cleverly wards off two foolish robbers. Culkin's iconic screaming face and charming performance cements this movie as a go-to holiday film.
Jingle All the Way
Before Arnold Schwarzenegger was the governor of California, he played a father desperate to buy his way into his son's heart by buying him the best Christmas present out there. After waiting too long to buy a gift, he must go to some extreme lengths (including hijacking a parade), to get his son the action figure he so desperately wants.
The Polar Express
All aboard the Polar Express, a train that takes children to the North Pole to see Santa Claus and rekindle their faith in Christmas. The animated movie can drag a bit, but is still worth a watch because it teaches us that seeing isn't believing. Plus, there's that great song about hot chocolate!
WRITTEN BY: Megan Perry – arts@theaggie.org