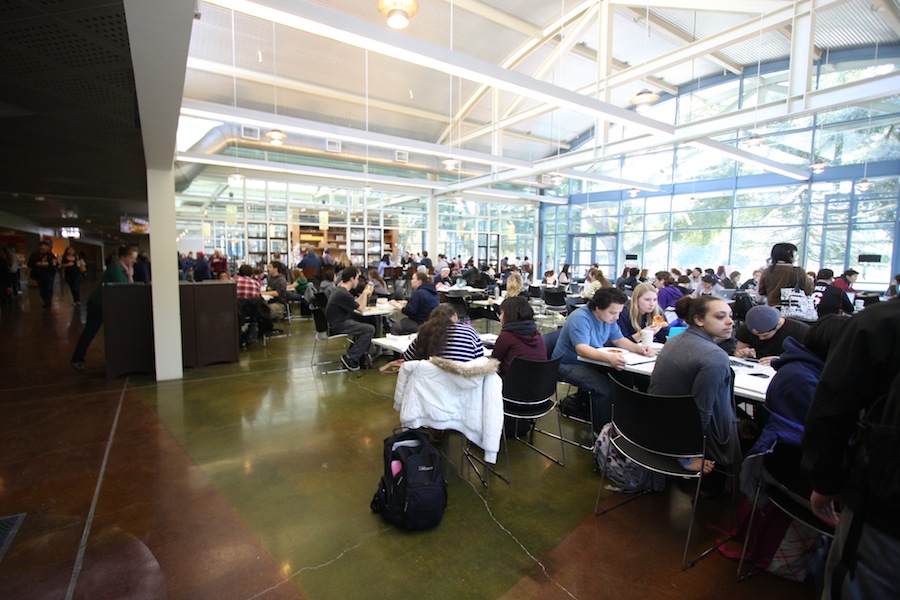 Protesters hold 16-minute demonstration in solidarity with Laquan McDonald shooting.
On Dec. 3 at noon, UC Davis students blocked off three entrances to the ASUCD Coffee House (CoHo) for 16 minutes as part of the nationwide Student Blackout protest.
The protest, which was organized by the campus group Davis Stands with Ferguson, was held for two purposes. The first was to stand in solidarity with the recent victims of police brutality in Chicago, Minneapolis and San Francisco. Specifically, a 16-minute demonstration was in response to the 16 times 17-year-old Laquan McDonald was shot by Chicago police in October 2014.
The second purpose for the protest was to respond to a call put out to college campuses by national African American-interest group Black Liberation Collective. The collective's demands include divesting from private prison corporations and increasing the number of African American students and faculty to match the percentages of African Americans in the United States.
According to Kyla Burke, Davis Stands with Ferguson co-organizer, the collective's demands fall in line with her organization's own demands for the university, which also include divesting from private prison corporations as well as disarming the university police.
Additionally, Burke cites a recent letter put out by the Afrikan Black Coalition that details the $25 million the UC system directly invests in two of the country's largest funders of private prisons, Corrections Corporation of America and The Geo Group.
"We see that as anti-blackness. The prison industrial complex disproportionately targets people of color, particularly black people," Burke said. "To have our university and the endowment of our university to keep funding that system, it keeps black people from even going to a school like Davis. This is something we see as highly problematic."
Andy Fell, UC Davis associate director of news and media relations, declined to comment on the demands due to a lack of knowledge on the protest. He did, however, mention UC Davis' support for freedom of expression and right to protest.
"As a general principle, of course the university supports students' free expression rights," Fell said.
Written by: Jason Pham – campus@theaggie.org