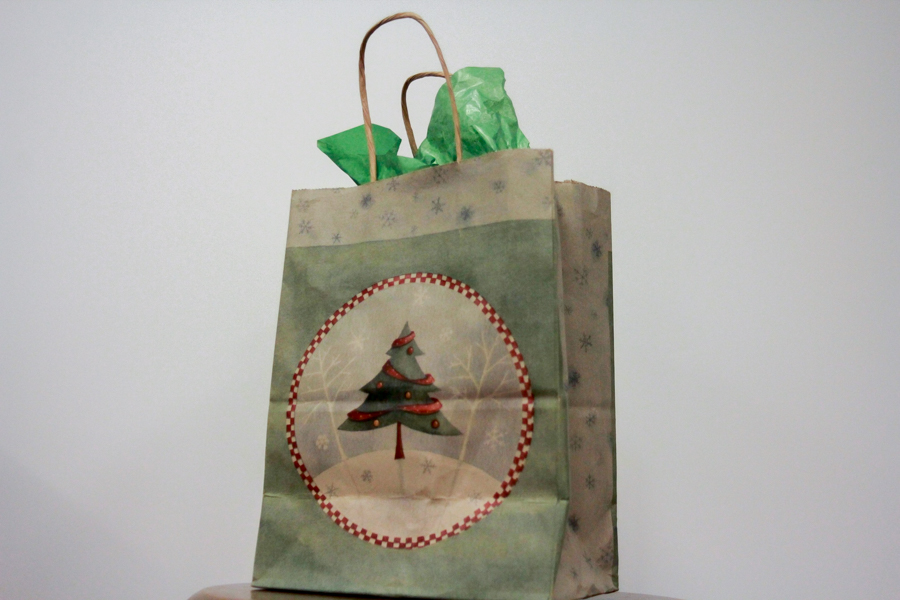 Davis community members, businesses support local nonprofit.
This holiday season, shoppers in Yolo County had the opportunity to give back to children in need through the Yolo Crisis Nursery's first annual Adopt-the-Nursery gift drive.
The Yolo Crisis Nursery (YCN) opened in 2001 to protect the county's most vulnerable families by providing crisis child care. Families suffering from domestic violence, medical crises, poverty, substance abuse or other hardships can place children under five years of age in the nursery's three-bedroom home. Children can stay at the home free of charge for up to 30 days at a time while families regain stability, reduce stress and work to prevent child abuse or neglect.
"The nursery reaches out to parents who are at the end of their rope. Their stress is so high that they might abuse or neglect their children. The nursery offers them an alternative – emergency childcare day or night and intensive help resolving their problems. It's a win-win," said YCN Board of Directors member Karen Adams.
Upon placement in the nursery, children are assigned a social worker who develops a family assessment and case plan. Children receive medical and dental care, toys, toiletries, recreational entertainment and nutritious meals during their stay at the nursery. The nursery has been massively successful in preventing child abuse in Yolo County. YCN has decreased rates of child abuse every year since it opened its doors 14 years ago.
In 2014, the nursery was nearly forced to close due to a lack of funding and a loss of support from its original parent agency, EMQ FamiliesFirst. It formed a short-term partnership with the Yolo County Children's Alliance; community members, local businesses and generous private donors also rallied to keep up the nursery's funding. Their efforts were successful, as the nursery finally earned its license as a nonprofit in May 2015.
In the past, community members had the opportunity to "adopt" families in need and provide them with gifts and childcare supplies during the Christmas season. This year, staff members created gift registries at Target, Amazon and Mother and Baby Source in Davis where extra holiday purchases could be made to support the nursery.
Woodland resident Becky Heard, who served on the nursery's Board of Directors, is the nonprofit's president and serves in an unrelated position as the director of the Cal Aggie Alumni Association's Parent and Family Programs. She explained that many of the nursery's original furniture, blankets and toys are worn out, and that the nursery is always in need of disposable items such as paper towels, toiletries and diapers. Registry items were also used to create care packages that the nursery provides to families struggling to keep up with the high costs of raising children.
"We hoped that the community would help replace some of the basic items that are used on a daily basis, and we were thrilled with the response," Heard said. "We received nearly all of the items we had registered for."
In addition to the gift drive, the nursery was able to participate in this year's #GivingTuesday campaign, due to its newly earned status as a nonprofit. #GivingTuesday is a global initiative started by the New York cultural center 92nd Street Y to encourage charitable donations every Dec. 1. The nursery received just under $10,000 in donations from #GivingTuesday on Dec. 1, 2015.
Many local businesses also contributed to the nursery's holiday fundraising effort. Fleet Feet Sports, The Paint Chip, Davis Home Trends and several other Davis businesses participated in the nursery's Be an Angel program in which shoppers could make $5 donations and dedicate a small pair of angel wings in honor of a friend or family member.
"We have participated in fundraising for the nursery for several years and we do a fundraising event for [the] nursery every holiday season. We choose to support the nursery because we are passionate about their work, and their services are very valuable to the community," said Lori Rumsey, who has owned Mother and Baby Source on 2nd Street in Davis for 20 years.
On March 18, the nursery will be hosting its annual Crab Feed to raise funds at the Veteran's Memorial Center on 14th Street in Davis. There will be a silent auction, a cocktail hour and all-you-can-eat crab and pasta. Further details will be posted on YCN's website. Money from ticket sales will go to meeting the nursery's annual $430,000 budget to serve children in the Yolo County community.
Written by: CAROLINE STAUDENRAUS – city@theaggie.org