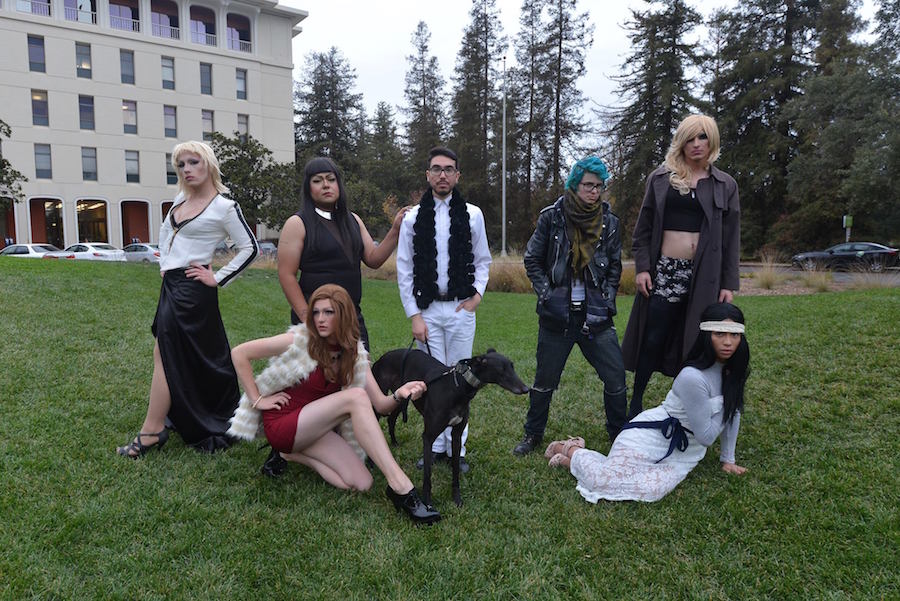 Delta Lambda Phi hosts largest drag show in Northern California.
This Saturday, the brothers of Delta Lambda Phi (DLP) will host Davis is Burning, the largest drag show in Northern California. DLP is a social fraternity that accepts all men regardless of sexual orientation, gender identity or gender expression. Mason Schmidt, a third-year international relations major and the fundraising and philanthropy chair of DLP, spoke about the event's growth from its humble beginnings 26 years ago.
"The show started as a fun event in [the] living room of a brother and blossomed from there and [has] continued to expand," Schmidt said. "It began as a way of expressing someone's gender and is now our largest philanthropy event. We will be having performers from all over California, some from other chapters of DLP and some professional drag queens as well."
Christian Quintana, the vice president of DLP and a third-year design and sustainable environmental design double major, explained the origins of the show's name.
"Davis is Burning is a play on [the name] Paris is Burning, a documentary on gay and transgender people in New York during the 1980s," Quintana said. "Each year it's been a tradition of putting on this really big drag performance and making it as extravagant as can be."
Quintana is in charge of organizing the event and picking a theme for the performance. This year's theme is "Join the Revolution," a topic that Quintana felt especially fitting given recent events.
"This year I wanted to go with a revolution theme based on a lot of current events that have been going on, like transgender visibility and gay marriage legalization," Quintana said. "Also, instead of pairing a drag queen with a male counterpart for a routine, we're going to mix it up and pair a drag queen with another drag queen, so you can see the revolutionary aspect in that as well."
Valentin Sierra, a third-year Native American studies major and an active brother in DLP, will be performing under the drag name Felicia Keys. This will be Sierra's second year performing with this drag persona.
"I see it as a way of expression and freedom. [Drag allows you to] transcend gender and the roles that are attached to gender," Sierra said. "Having a drag persona allows you to do whatever you want [on stage]. There's no wrong or right way to do it."
Schmidt, who will also be performing in the show under the name Lavender Woods, agrees that there is a certain freedom and sense of individuality that comes with performing in drag and choosing one's own drag name.
"The fun thing about drag names is that it comes to a person individually and there's a lot of variation," Schmidt said. "Mine just came to me because lavender is my favorite scent and flower."
Each year, the brothers of DLP open and close the show with a performance of their own. For Sierra, the hardest part of performing in these group numbers is the dancing aspect.
"We learn choreography and do group performances so it's difficult putting everything together. For me, one thing I'm always scared of is […] wearing heels and falling and being embarrassed," Sierra said. "But I've grown since my first time performing and I have more experience with makeup and dancing so I feel more comfortable performing as Felicia Keys."
Part of the funds raised from the show will be donated to the Trevor Project, an LGBTQ+ suicide prevention service with a 24-hour hotline. For Quintana, at the end of the day, Davis is Burning is about raising money for charity and giving back to a good cause.
"I'm excited to see the audience's excitement and hear the crowd's reaction," Quintana said. "But the most rewarding part will be when we write the check and deliver it to the Trevor Project."
Davis is Burning will be held at the Wright Hall Theatre on Jan. 9 from 7 to 9 p.m. Tickets are $10 presale and $14 at the door, with a $1 student discount and $2 off for those dressed in drag. Tickets can be purchased online and at the MU tables.
WRITTEN BY: Amanda Ong – arts@theaggie.org