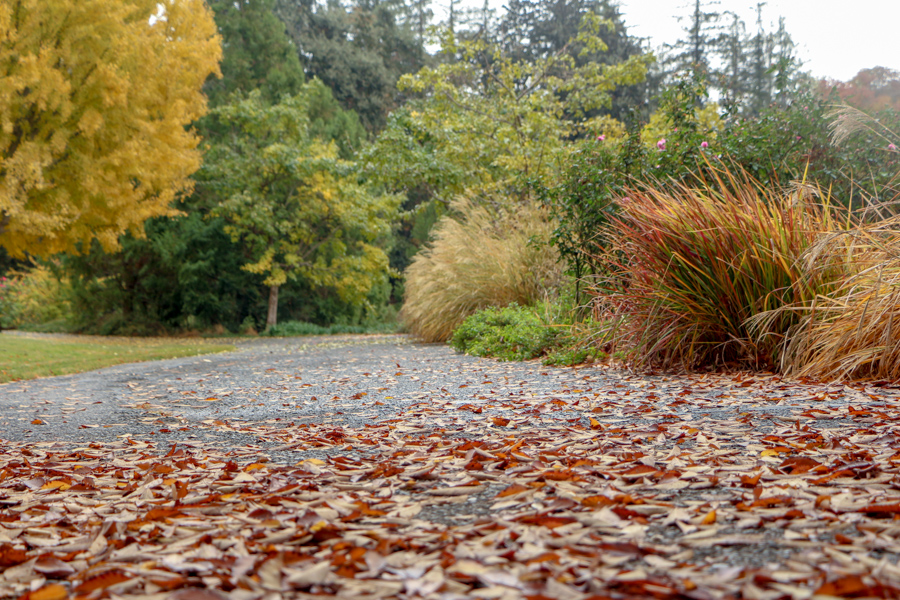 Five great outdoor trails to try this New Year.
After the holidays, most of us feel the need to head to the gym and work off those delicious pounds of cake, cookies and other holiday desserts. Instead of running on a treadmill and staring mindlessly at the time as it inches by, hit up these outside running areas to add a little more vibrance and color to your run.
5) Northstar Greenbelt (2.5 to 3.5 miles)
The Northstar Greenbelt covers a large area of North Davis and is connected by a bridge to the community park near Davis Senior High School. This route is manageable for beginning runners, and offers amazing aesthetic qualities such as a series of bike paths, playgrounds, the Northstar Park and a hill nicknamed the "toilet bowl" for its curvature. The Northstar Park in particular is incredibly scenic with lots of wildlife. Located at the edge of Anderson and F Street, it is an ideal place to free your mind of responsibilities.
4) Arboretum (3.5 miles)
A popular location among the Davis community, the Arboretum is one of the main running routes for students due to its moderate length, easy accessibility and scenic view. The Arboretum connects to the South Davis Bike Path, making it a quick ride to the center of campus, and is home to over 2,400 trees and plants, plus various animals such as mallard ducks, rabbits, turtles, peacocks, geese and more. The flowers and plants bloom seasonally, so running through the Arboretum will be like running through an ever-changing tunnel of color as opposed to running in the gym. While many of the routes in Davis are level, the Arboretum has some incline for added resistance, and multiple bridges so runners can shorten their workout if they choose.
3) Wildhorse Loop (3.5 miles)
This moderate length route starts at the intersection of Pole Line and Covell and heads north, with two strikingly opposite views on either side as you run. To your left is countryside with northeast Davis on your right, but as you continue running, those houses and apartments will be replaced by the Wildhorse Golf Course. The golf course soon leads to a half-dirt, half-gravel path that runs through the Wildhorse Agricultural Buffer between residential development and the adjacent farmland. This gravel path is a wonderful, diverse route to go on as the buffer provides sanctuary for owls, rabbits and many other animals. The only downside is that when it rains, the gravel becomes very muddy and high-risk for injuries, so make sure to avoid the buffer path and stay on the golf course route during bad weather.
2) Davis Bike Loop (12 miles)
A 12-mile route through the Greenbelt, the Davis Bike Loop is an ambitious task for runners of all levels. The majority of the run is on trails, but there are some areas that go through quiet residential streets that offer a sense of serenity and peace to the surroundings. To make it easier for people to navigate the path, Davis Bicycles! pushed for pavement markings to mark the official route. Thanks to their insistence, the markings were painted in 2007 and can be followed easily through Davis.
1) Avenue of Trees (7 miles)
If you're looking for something between the Wildhorse Loop and the Davis Bike Loop, then you might want to try the Avenue of Trees, which is the section of Russell Boulevard west of Highway 113. The path originates downtown and traverses west for seven miles out to County Road 95a. One of its main advantages is that it offers two surfaces for running: one paved and one dirt on either side of a fence throughout the entire route. The Avenue of Trees is also considered one of the most scenic runs in Davis because it is bordered on both sides by black walnut trees which offer shade during the spring and summer. Unlike many other routes, it is also well-lit, with street lamps illuminating the paths as far out as Lake Boulevard.
Written by: LISA WONG – features@theaggie.org