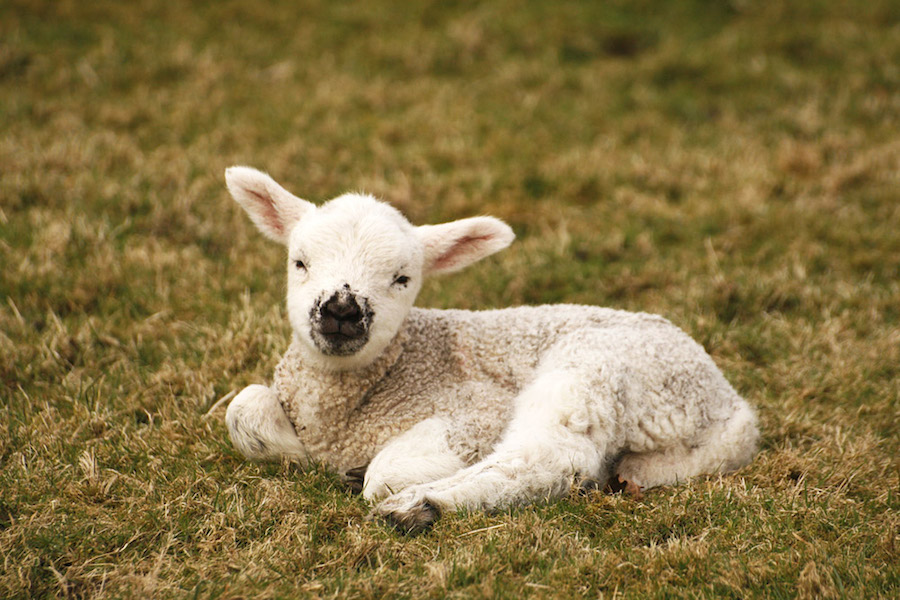 U.S. Department of Agriculture reports incident under 'Miscellaneous' in 2014 inspection.
In a recent report by the Center for Ethical Science (CFES), the center exposed UC Davis for an incident concerning a lamb that was crushed while being transported from a UC Davis research facility in 2014.
According to the inspection reports from the U.S. Department of Agriculture (USDA), the lamb was killed during an approximate two-hour trip from UC Davis to a second-party research facility while being transported in a crate with an adult sheep. The second sheep, the lamb's mother, crushed the lamb by falling on top of it during the ride.
The lamb, which was used in a heart disease study, had surgery at UC Davis prior to being shipped and was considered to be in compromised health. The incident was found at the end of a 2014 government inspection report under the category "Miscellaneous."
Jodie Wiederkehr, the founder of CFES, explained how situations like these are typical and emphasized that one of the few actions organizations like CFES can take during these situations is to expose these realities to the public.
"This situation is incredibly unfortunate, but not at all surprising," Wiederkehr said. "These kinds of violations happen daily. It's just a matter of filing the proper paperwork so we can expose the cruelty of animal experimentation and the ineptitude of animal experimenters to the public."
In the USDA report, the department ordered UC Davis to immediately correct the situation by not mixing small and large sheep together during transportation.
Andy Fell, UC Davis associate director of news and media relations, provided the UC Davis response and made it clear that occurrences like this are not taken lightly by the university.
"At UC Davis, we take animal welfare very seriously and make every effort to protect the health of animals in our care," Fell said. "Animal research benefits human health, is conducted humanely and is strictly regulated by federal law."
Wiederkehr also referenced a USDA inspection report citing UC Davis for subjecting nearly 100 female sheep to surgery in order to check for pregnancy. According to Wiederkehr, UC Davis is required by law to use less invasive alternatives like ultrasounds when the option is available.
"In addition to this lamb's death, there were four more violations of the Animal Welfare Act on this inspection report, including lack of veterinary care and animals forced to undergo unnecessary surgeries when noninvasive alternatives were available," Wiederkehr said.
Wiederkehr made it clear that she believes UC Davis should pay for these admitted violations and asked USDA to levy the maximum fine against UC Davis for its disregard of the Animal Welfare Act.
Hali Dzigurski, a third-year animal science major, has worked with animals throughout the campus and provided her insight on this situation.
"I have been to every livestock facility at UC Davis and have had the privilege of being taught about animal husbandry with hands-on activities," Dzigurski said. "During these activities, I have not seen anything that seems unethical or cruel, so I think this unfortunate occurrence is out of the ordinary."
Fell affirmed that UC Davis abides by the strict guidelines put in place by the USDA and is accredited for its animal care by independent organizations.
"Inspectors from the [USDA] routinely tour our facilities. UC Davis animal care program is also accredited by AAALAC International, an independent group," Fell said.
Written by: Nick Griffen – campus@theaggie.org