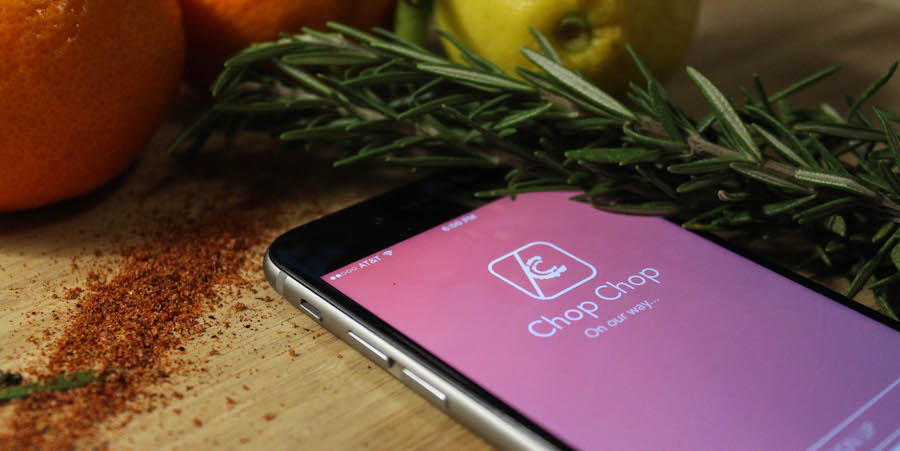 Campus connects 'hungry people' with delivery drivers.
Late last year, second-year business major KC Cui, along with a few friends from other universities, released an app titled Chop Chop-Delivery. The app is a peer-to-peer delivery service that provides students with easy access to foods from places like Chipotle or In-N-Out with the intention to also help students with cars make a little extra cash.
Although the concept is relatively new, the app has already reached an audience of 20,000 people and is established at six different universities in California and Ohio, including UC Davis, where the app has its biggest market.
The app was designed by KC Tech Inc., a company based in San Francisco. It incorporates features that allow users to coordinate a meeting place with Google Maps and make transactions using Braintree, a mobile payment system formerly used by Uber and Airbnb. The app is available on iPhone, iPad and iPod Touch.
On the app, users input the store they want to order from, what they would like to eat or drink and the meet-up location with the deliverer. If their order is picked up, they can track it through their delivery provider's instant location. A receipt is then sent to them with the exact cost of the meal.
The idea came about when Cui and his friends wondered how they could get great tasting food straight to the students. The developers based their idea off the concept of Uber with the inspiration of connecting customers with the drivers.
"We always know that there are people who eat cheeseburgers at In-N-Out or burritos at Chipotle, so I was thinking, 'Is it possible to have a system where we could connect the hungry ones with the delivery providers?'" Cui said.
First-year biology major Annie Wu sees this app as a useful tool for her living on campus since she herself does not own a car.
"I can only get around on my bike or by walking, and sometimes I want food from places that don't deliver, so it's nice to know that someone can actually just deliver the food straight to me," Wu said.
Third-year communications major Andrew Secca believes this app is a great job opportunity for many students.
"I might consider working for this app because this seems so convenient since I have a car and even a great way to meet people," Secca said.
Cui and his co-founders hope to expand the app to other universities and that it remains the main platform for campus delivery as other campus delivery apps develop.
For more information about Chop Chop-Delivery, visit the app's website at chopchopus.com.
Written by: DEMI CACERES – campus@theaggie.org