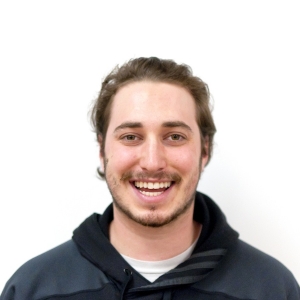 Thanks for giving this article a click! This opinion column is my chance to share with you my vast knowledge about eating out in Davis and beyond. Winter Quarter often gets a bad rep. It's true, you may spend more time this quarter bundled up inside your dorm/apartment/farmhouse-bungalow (circle one), but that doesn't mean you shouldn't do so beside a warm crepe/burrito/fesenjoon (circle one).
This article might inspire you to get out of the house a little more this winter quarter, and for reasons you might not expect!
The Davis bubble. For those of you unfamiliar with the term, it's the idea that, here at UC Davis, students live in a bubble, spending most of their time between the confines of Old Davis Road and Covell Avenue. While there's no shame in the bubble, it's also true that there's a whole lot going on just outside its jurisdiction — and a seasoned Davis vet should get to know what other nearby towns have to offer (making an exception for Dixon — you should never stoop that low). I've been motivated to break free from the grip of the Davis bubble by a quest to discover the best foods (and $3 Thrift Town Polo Bathrobes) Yolo County has to offer. And you should be motivated too. Even if you don't have a car, your friend has a car, and I'm willing to bet your friend is hungry and down to thrift shop.
Food Trucks:
I'm not talking about the predominantly sub-par ones on campus. You'll probably frantically try at least a few of those as you gobble down a gyro between your two-hour morning lecture and your 12:30 p.m. lab. While the campus trucks don't live up to their snooty Los Angeles counterparts, students seeking quality mobile cuisine should head toward Woodland, the undisputed food truck capital of Yolo County!
El Paisano Taco Truck – I stop by here every time I go to the Sacramento airport because it's directly between Highway 113 and Highway 5. "El Paisano" literally means "the local," which is what you have to be in order to know about this place. Its all white, uninspired truck design runs completely counter to their tacos' vibrant flavor. There are four things on their menu: Tacos ($1 and some change each), Tortas, Burritos, and Quesadillas ($4 each). The chicken, carnitas and carne asada are all spectacular. I've had the tacos and the torta – both worthy of 4.25 stars.   
But that's not all! On the first Sunday of every month, Food Truck Mania in Downtown Woodland hosts eight or nine of the area's best food trucks in one location. I recommend the Piggy fries from Bacon Mania (4.25 stars). They were better than their bacon mac and cheese (3.75 stars) and their famous Jack-back Sammie (4 stars) (both were also good, though). The Jasmine Milk Tea from the Wandering Boba Truck was a hit as well (3.75 stars).
Side note: Outside of the food trucks, I haven't eaten anything spectacular in Woodland. So, proceed with caution when dining in that city at any establishment with air conditioning, seating or an absence of steering wheels.
Eating in Sacramento:
Here are my favorite Sacramento Restaurants. My tastebuds have been guided by Yelp, friends from Sac and whatever was closest to this place I got my haircut once.
Café Rolle – This hole in the wall French café has an awesome atmosphere and some of the best sandwiches in the game — it's perfect for lunch. It's hard to go wrong here so try something crazy. If you love Zia's on E Street, you have to give this place a try (5 stars).
Wrap and Roll – The closest sushirrito place to Davis. Pro-tip 1: The menu has a deep-fried sushirrito, but they'll deep-fry any of their sushirritos — just ask. Pro-tip 2: Ask them for sauces; they have really good house sauce and wasabi mayo (4.25 stars).
The Coconut Midtown – This place is relatively cheap and takes risks, while still remaining somewhat authentic. My favorite dishes are the Pineapple Pad Thai (4 stars), Drunken Noodles (4.5 stars) and yellow curry (4.25 stars), the last of which contains an entire sliced avocado that will put Thai Canteen curry to shame (sorry Thai Canteen; you're still a treasure).
Viet Ha Noodles & Grill – Noodles, veggies, great grilled marinated meats and hearty portions. Ask them what the most popular dishes are. (4 stars)
Petra – Good gyros. Need I say more? (4 stars)
Thanks again for reading this article. I look forward to talking about the best of Davis' food scene and beyond. Remember, now you've got a friend in the dinin' business.
You can reach JONAH VERSMAN at jiversman@ucdavis.edu.