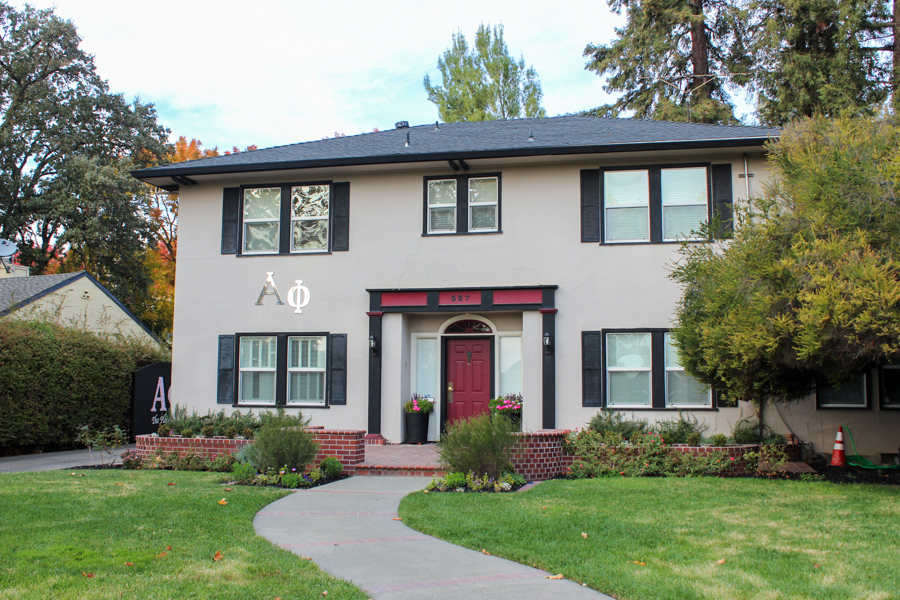 Sororities and fraternities withdraw support of controversial bill
Greek organizations throughout the country have recently withdrawn their support for the Safe Campus Act, suggesting that the bill might not be as safe as its title implies. Originally sponsored by Kay Granger, Matt Salmon and Pete Sessions of the House of Representatives, the Safe Campus Act is a bill that, if passed, would require college campuses to investigate alleged sexual assaults only after victims filed a complaint with the police.
The umbrella organizations known as the National Panhellenic Conference (NPC) and North American Interfraternity Conference (NIC) originally supported the bill, and according to Huffington Post, spent more than $200,000 in lobbying efforts. However, sororities and fraternities have begun to distance themselves from the bill, which was already strongly opposed by several rape victims' advocacy groups and law centers. They felt that such a bill would mean victims of sexual assault receive little to no support from a university, and in turn might feel increasingly unsafe.
"There was some discourse by those who were familiar with campus judicial processes, about the impact of the Safe Campus Act on those judicial processes," said Thomas Whitcher, a former UC Davis sorority and fraternity life coordinator. "There were a lot of questions being asked about the incongruency. For example, why was the NPC, which touts itself as the largest women's leadership organization on college campuses, supporting an act that would take away rights, particularly for women, who are the majority of survivors of sexual assault?"
By the end of 2015, Alpha Phi became the first sorority to publicly state that it did not endorse the bill, financially or otherwise. A statement from Alpha Phi's executive office reads: "We believe our sisters who are survivors should have choices in how, when and to whom they go to for support or to report the crime. They should have their own voice and the support and encouragement they need to move forward including reporting as they choose." Other sororities and fraternities echoed these sentiments, and many released similar statements.
Delta Gamma is one such sorority. According to Kelly Boicourt, the 2015 president of UC Davis's Delta Gamma Chapter and fourth-year animal science major, the sorority's executive statement (published before the NPC withdrew) revealed to her that the concerns of young women were not going unnoticed.
"It made me happy to know that those at the national level of Delta Gamma were still listening to members in college, women who had recently graduated or mothers of Delta Gamma members saying that they didn't support the bill even though the NPC still did at the time," Boicourt said. "It just seemed like they were still connected with those involved in Delta Gamma rather than just going along with the NPC and blindly following suit."
While Boicourt had followed news surrounding the Safe Campus Act for at least a month before her sorority withdrew, some had been keeping a close watch on the issue for far longer, and celebrated the long-awaited withdrawal of support.
Sabrina Dunn, third-year animal science major and president of the UC Davis chapter of the NPC, first learned of the Safe Campus Act over half a year ago while attending a leadership conference held by the Association of Fraternal Leadership & Values. After hearing a survivor speak about sexual assault and listening to representatives from various organizations, Dunn decided to continue researching on her own.
"As a student, I personally don't back the Safe Campus Act. I think, as women, we fight for our spots on these campuses and we have done an amazing job. This seems like a step backward into more archaic times," Dunn said. "When I first found out about the act, I was a little upset that there were organizations backing it, because to me it seems like a blockade against women. As a student, I felt that it was women attacking women from organizations that are supposed to protect their members."
Dunn believes that most of her peers remain unaware of bills like the Safe Campus Act and other political issues that affect them directly, pointing out that she did not learn about such issues until the conference. Boicourt added that announcements about Delta Gamma's withdrawal were only sent to chapter presidents, meaning several members had likely never heard of the issue.
Both Dunn and Boicourt aim to educate their peers about the topic through conversation and social media. According to Dunn, the implications of the Safe Campus Act could make college campuses more unsafe and conflict with the values of Greek organizations.
"[The NPC] was founded very specifically to make sure women get an education, and this bill is directly against that," Dunn said. "If people don't feel safe coming to college, they don't feel safe getting an education."
Written by: Anjali Bhat – features@theaggie.org