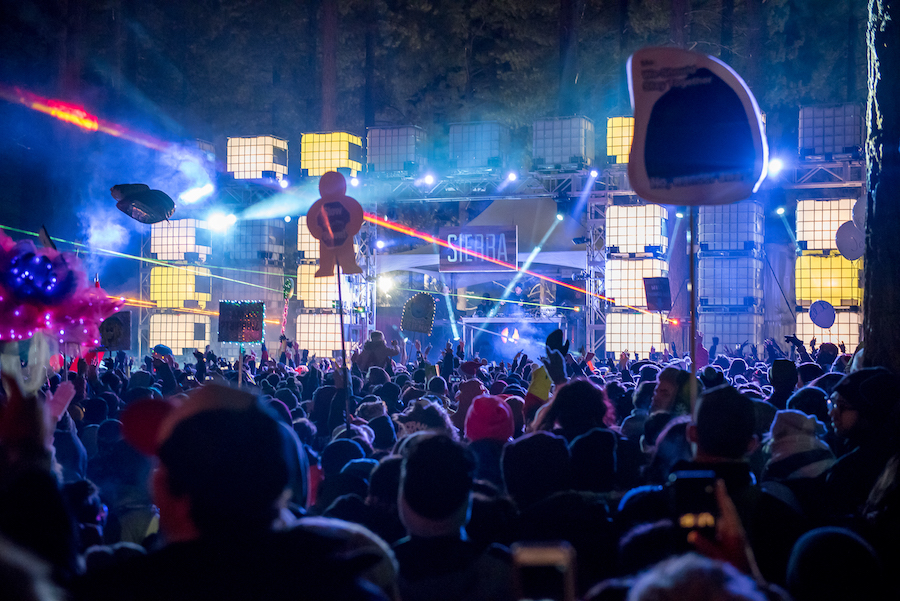 South Lake Tahoe's premiere music festival lights up the new year
The chillest music festival (literally) makes its annual return to South Lake Tahoe. This year's headliners included RL Grime, Flume, Major Lazer, and The Chainsmokers along with ODESZA who graced us with the new year countdown. I have attended many music festivals in the past, usually in the summer heat, but SnowGlobe was a first for me, and I don't think I've ever had more fun in the cold mountain air.
For those who are unaware, South Lake Tahoe is pretty high in elevation, which means chilly weather and snow. Although it didn't snow during the three days of the fest, chilly weather was apparent, which meant layering up. This is actually one of the few festivals where dressing up (rather than dressing down) is pretty much mandatory. Festival goers dressed in beanies, onesies, parkas, and waterproof boots.
As for festival logistics, getting into the grounds and navigating the venue was a breeze. Shuttles ran in a loop to and from the festival grounds with pickup near hotels. It was no more than a ten minute walk to the festival entrance with clearly marked walkways and signs. Even with major headliners, there was a quaint feel to this festival. I've been to festivals where it takes a 20 minutes to walk from stage to stage, but this festival nailed it with the stage layout. I was able to get between stages in less than five minutes. However, there were some bottlenecks getting between the Main Stage and Sierra Stage, which I'm hoping gets addressed next year. Besides that, sound bleed wasn't really a problem with the three stages.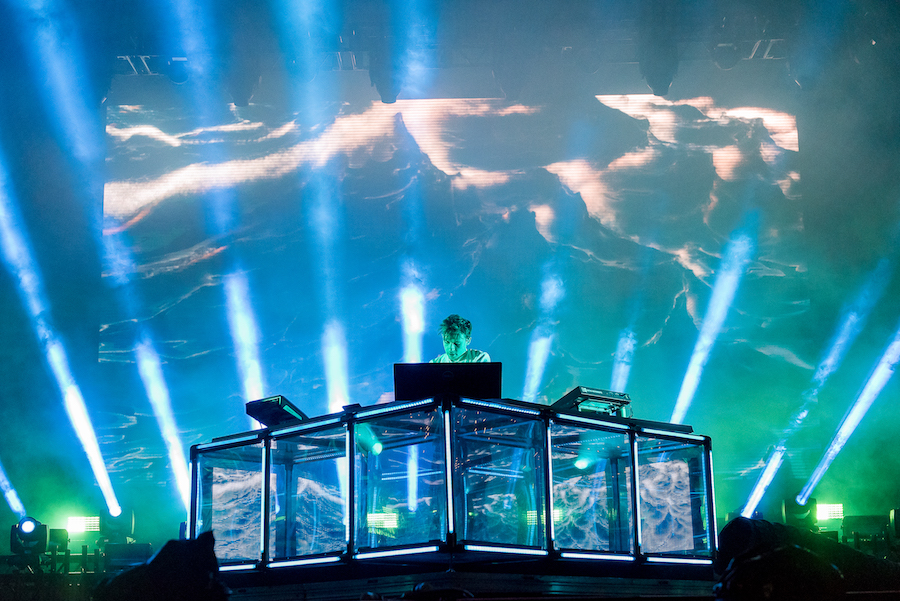 Rewinding to December 29, 2016, the first day of the festival, I got there kind of late as I still had to settle into my hotel. I was still able to get catch the end of RL Grime's filthy set. The Chainsmokers were up next, and although this is my third time seeing them, they never fail to put on a show. With cannons shooting fire vertically on the stage, the duo played a mix of their originals along with some of their classic remixes. With a 30 minute delay between sets, Flume brought out his extravagant DJ booth, which lit up the stage.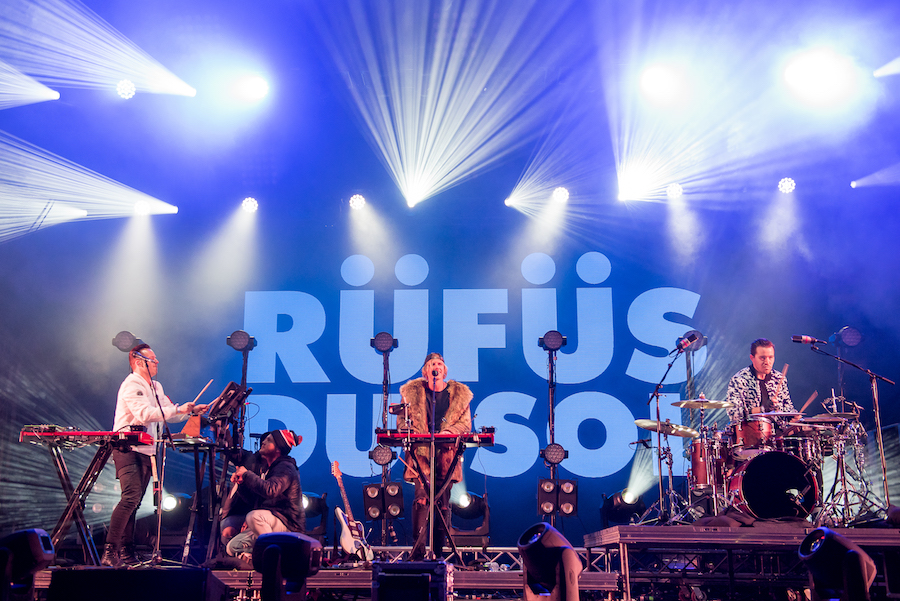 The next day, I started the festival off with Chet Porter. With mellow beats and remixes of my favorite electronic music tracks, it was a great way to start off day two of SnowGlobe. After meeting up with friends and eating some food, I made my way trek my  to the main stage. Taking a look at the festival grounds, it was clear the snow from the previous day melted creating puddles around the main stage. But organizers were quick to address the issue by bringing out trucks with wood chips in order to alleviate the problem. I have never seen Lido live, so I made it point to see him. Expecting a DJ turntable and a production setup, I was surprised to see electronic instruments occupying both sides of the main stage. During his set, he surprisingly was able to switch between the two extravagant music setups while keeping the crowd pumped. Up next, Big Gigantic brought the funk to the main stage. One thing unique about this duo is that they are one of the few electronic music artists to incorporate traditional instruments into their set – a saxophone and a drum setup. Lastly, Major Lazer took the stage. The trio combines moobahton and reggae into an electronic melody of sound. Their dynamic presence included crowd participation by throwing whistles and other trinkets into the crowd.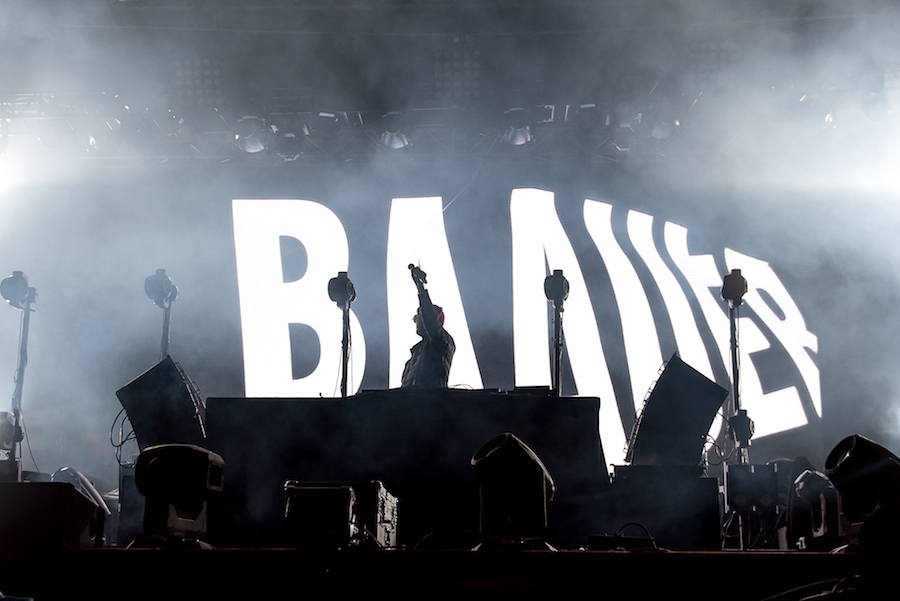 Of course, the final day was going to be the most epic with ODESZA's new year countdown. After recovering from the first two days, I decided to make it to the festival later than usual. Day three, I started off with Mr. Carmack at the main stage. Not too familiar with his music, I was surprised by how well he was able to mix and transition between tracks. Next, I made the walk over to the Sierra Stage and caught Manila Killa's killer performance. Back at the main stage, Baauer threw it down with trap remixes. Afterwards, the Australian trio Rüfüs du Sol lit up the stage. Finally, ODESZA took the stage with their monstrous electronic production setups. As 2016 came to a close, the duo rang in 2017 with a countdown plus fireworks and their remix of Hayden James's Something About You.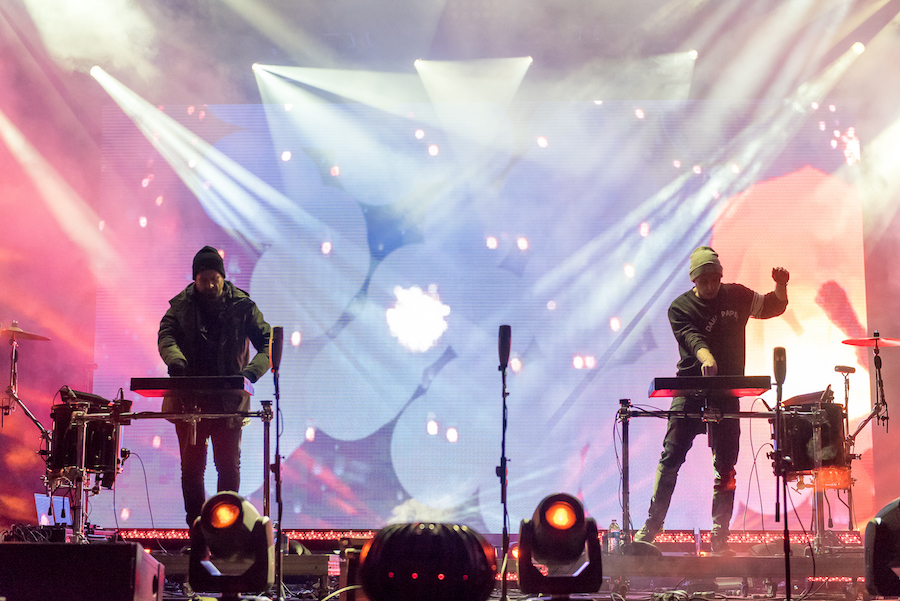 This one of the most unique festival experience compared to all of the summer festivals that California has to offer. If you're into electronic music and need something to do to ring in 2018, consider this festival. Who would've thought that a music festival in mountainous terrain of Tahoe could be so enjoyable?
Written by Olivia Wong