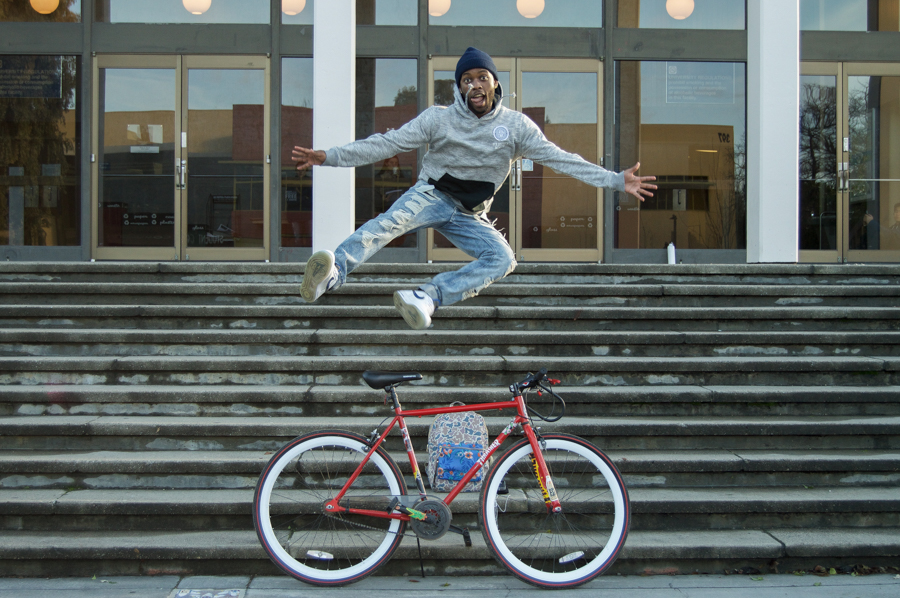 Staying fashionable amidst the gloom.
The rain and the gloom that have been plaguing Davis don't seem conducive to high fashion. It's tempting — and let's be honest here, we all do it — to throw on a sweater, some leggings, a pair of rainboots and call it a day.
However, some students at Davis are determined to keep looking good despite what the weather throws at them. One of these students is first-year sociology and psychology double major Ehul Miles Davis, who put his own spin on rainy weather fashion.
ASW: How would you describe your personal style?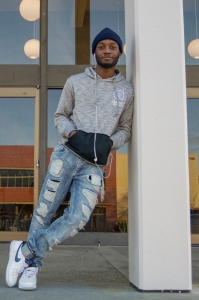 Davis: It really depends on the weather. Any other day I would be wearing sweats. [My style is] fly by the earth. Spontaneous. My go-to's are a beanie, sweats and running shoes.
ASW: Has the rain in Davis majorly affected what you wear?
Davis: Big-time. I had to buy a bunch of other clothes I would otherwise never wear. I'm so used to L.A., where it's hot. I would usually wear shorts, ripped jeans and baseball hats. I had to switch to beanies because it's so cold when I'm riding on my bike.
ASW: Do you choose comfort over style?
Davis: In this weather, yes. I'm trying to be cozy here.
ASW: Do you have any style inspirations?
Davis: Almost every rapper I've ever seen. Of course Kanye. Big Sean. Travis Scott. I also like going on fashion sites like Zara, Topshop. I go to H&M for the cheaper stuff.
ASW: Are there any trends that you've been into?
Davis: I'm lowkey digging floppy hats. The kind of hat that Future wears. I'm getting into scarves, turtlenecks and a lot of le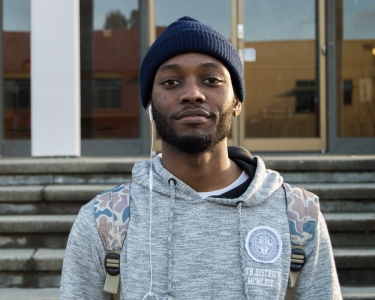 ather. Bombers are nice — they're going to get played out a lot but I like it. I'm trying to get away from joggers.
ASW: Are there any trends that you absolutely hate?
Davis: Those little eskimo hats. I can't stand those. Bandanas too, but they were cool for a little bit. I can't see them on a regular person, but
maybe a celebrity. I think man buns can actually be pretty cool. I cut hair and when I see it tapered right — that's dope.
ASW: What do you feel most like yourself in?
Davis: It's weird because I don't [dress up] often but I'm really most comfortable dressing up [formally]. I don't have the energy to do it every day. I like the way it looks and everything but I can't do it and I would look like a doofus walking around like that every day.
ASW: Do you have any advice for someone trying to build their own sense of style?
Davis: I want to say be comfortable and be yourself. I'd say take normal stuff and make it yours. Don't just take someone else's look. Put your own taste on it.
Written by: Dimitra Loumiotis – arts@theaggie.org