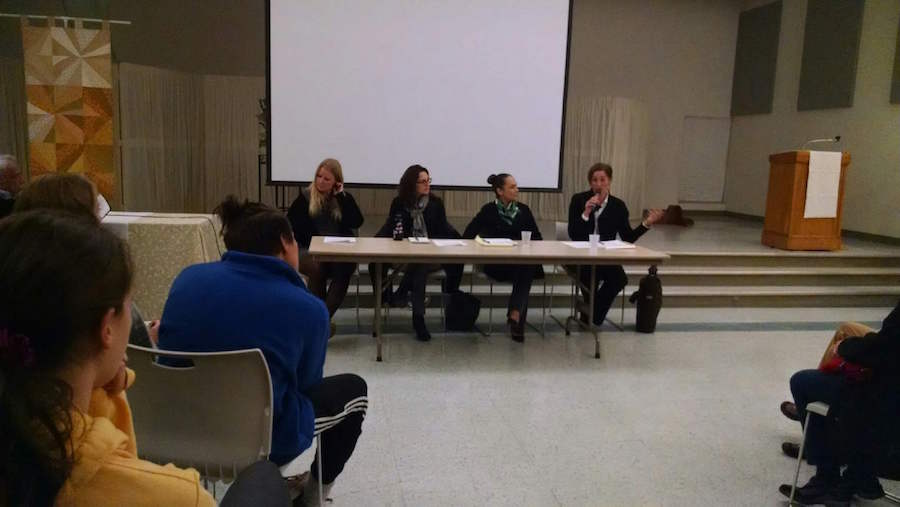 Davis Phoenix Coalition, Yolo Interfaith Immigration Network separate fear from facts.
The Davis Phoenix Coalition (DPC) and the Yolo Interfaith Immigration Network (YIIN) hosted a free forum titled "Separating Fear from Facts: A Forum on Immigration and Refugees" at the Davis Community Church (DCC) on Jan. 6. The forum was an effort to educate the Davis community on current events and the laws which affect refugees and migrants entering the country.
Nathan Ellstrand, a YIIN board member and member of DCC, was influenced to organize the forum with DPC president Gloria Partida after hearing more about the refugee crisis and how the 2016 presidential candidates were responding to xenophobia in the news.
"We thought it was really necessary to have some kind of forum so the public knows what the presidential candidates are saying and what you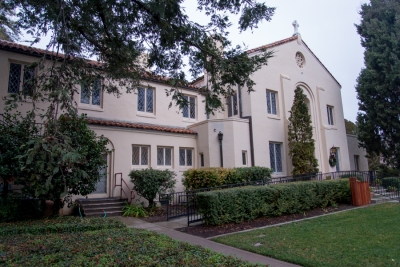 are hearing on the news is true or not," Ellstrand said. "The nice thing about being in a community like Davis is that there are a lot of folks who are aware or are wanting to learn awareness about a lot of these issues and YIIN puts on a lot of educational forums."
The forum began with a captivating documentary titled "A Refugee's Welcome,"  directed by Loyola Marymount University film student Antonio De Loera-Brust. The documentary highlighted the horrific hardships refugees from Pakistan, Iraq and Egypt face in the Greek island of Kos and across Germany, where De Loera-Brust spent time abroad.
"I think this [film] can give people the opportunity to look at the issue of refugees in different ways than how they do when they see it on television or reading it online or in the newspaper," said Joanne Haller, a Davis resident and member of DCC.
During the second part of the forum, the panelists answered questions many of the Davis community members were unsure about. The panelist consisted of Holly Cooper, Barbara Miltner and Rachel Ray from UC Davis School of Law, and Kristina McKibben from the California Rural Legal Assistance Foundation.
Many audience members asked questions regarding the legal definition of refugee and asylum and were curious about the legality of refugees entering the country. Other questions focused on the credibility of the media's negative portrayal of refugees.  All four panelists shed light on the hardships refugees face.
Panelist and UC Davis Law professor Barbara Miltner believes that the 75 Davis residents who attended the forum all seemed to be asking the right questions.
"I found the audience to be extremely receptive, empathetic and curious about learning more about the situation," Miltner said. "[They were] trying to get a better understanding behind the laws and the rules that they are hearing in the news."
Written by: SHIREEN AFKARI – city@theaggie.org