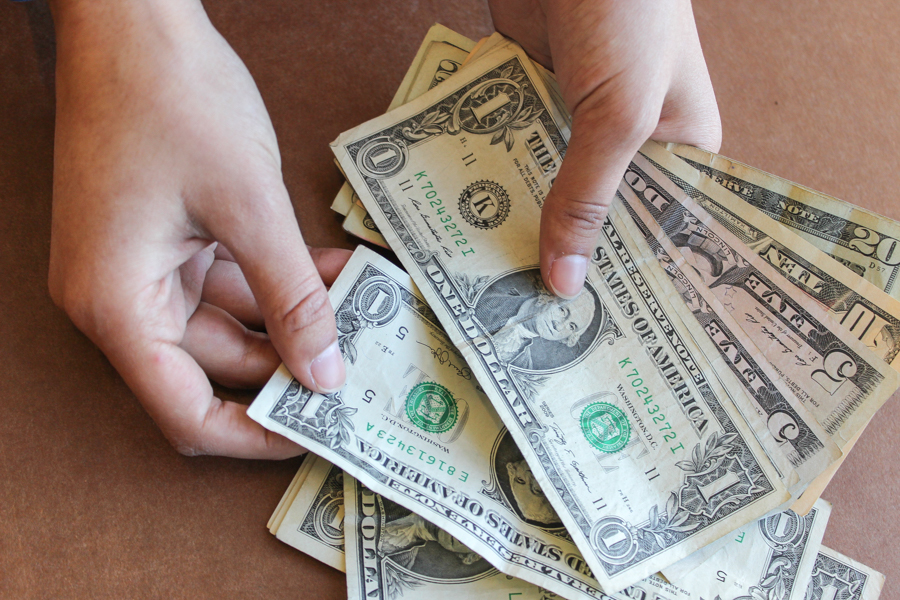 Residents take steps to protect themselves against fraud and theft.
In December 2015, Davis residents reported that solicitors approached their doors with the possible intent of assessing apartments for future break-ins and thefts. The city has dealt with fraudulent solicitors in the past several years from multiple agencies.
In August 2013, the Davis Police Department (DPD) reported on Facebook that solicitors working under the organization Urban Development Solutions (UDS) went door-to-door in Davis asking for donations to serve underprivileged youth. Residents reported giving checks to the organization then having the donation amount changed without their consent. In the statement, the DPD reminded residents to check for a valid ID and city permit before donating, both of which are required by the City of Davis to solicit donations.
"We were studying for finals and playing Wii U at my girlfriend's apartment right before break when someone came to the door. I had read warnings about the solicitors on the 'Free and For Sale' Facebook group. [The solicitor] was trying to look into our apartment and look past me, so I became uncomfortable, especially since we had our TV and Wii in the living room. We ended up calling the police, who took information about what happened," said Wesley Lu, fourth-year clinical nutrition major who was at the Sorrento apartments in South Davis when the incident occurred.
Google and Better Business Bureau searches of UDS yield a multitude of complaints from around the country about amounts being increased on issued checks, problems with order delivery and frequently changed business phone numbers. Police departments in Fairfield, Connecticut and Ann Arbor, Michigan warned about the organization's practices in September 2012.
The UDS website states that the organization "was formed with one primary goal in mind: to enhance the lives of young adults by teaching them to help themselves through an education that builds communication skills and self-confidence."
On Dec. 23, 2015, the DPD again issued a warning about false solicitors under a group called Second Chance Football, a program claiming to be affiliated with the City of Davis. The warning reminded residents that the city neither solicits door-to-door donations nor sponsors any football programs.
"I answered the door at 9 p.m., and there was a guy standing there. I seemed a little shocked when I opened the door because I thought it was going to be my roommate who had just taken out the trash, so he told me to not be scared. He was from an organization with some flyers selling magazines in order to give people who had bad life circumstances second chances. I was uncomfortable because he was looking into my apartment edging closer to me. I told him we didn't have extra money to buy magazines, so he took the flyer back and ran away," said Kaeli Tully, third-year neurobiology, physiology and behavior major who lives in Avalon Apartments in South Davis.
The City of Davis requires that solicitors and vendors obtain a valid permit from City Hall. The permit includes the name and a photo of the solicitor and must be visible in the form of a badge or ID card while going door-to-door. If solicitors do not carry it, they can be cited for a code violation. Davis city code allows permitted solicitors and vendors to go door-to-door, but it bans solicitors from homes with "no solicitors" signs and prohibits them from entering homes unless explicitly invited. Additionally, solicitors cannot go door-to-door before 8 a.m. or after 8 p.m. under city ordinance.
Officer Nick Gillette of the DPD reminds residents to take steps to protect themselves against fraudulent solicitors and explains how to identify them.
"Always ask to see their ID, but if you aren't comfortable, just ask the solicitor to leave. You never have to answer the door, and call the police department if you see suspicious behavior," Gillette said. "Often people don't call because they think someone else will, but legitimate salesmen will carry their badge and never look into doors and windows."
Written by: CAROLINE STAUDENRAUS – city@theaggie.org