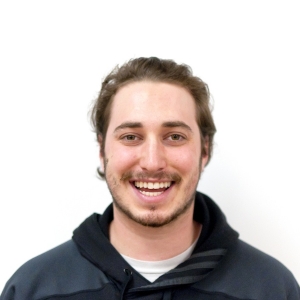 Raise your hand if you went to Burgers and Brew with your parents when they came to visit you. This is one symptom of what I like to call the "Davis Classics" syndrome. A group of four or five restaurants soak up a huge portion of your prime time dinner dollars. I like to call these restaurants — the aforementioned Burgers and Brew, Crepeville, Dos Coyotes, Thai Canteen, El Toro Bravo and a few others — the Davis Classics. And as important as it is to show face at El Toro Bravo for Taco Tuesdays, you may be missing out on tastier, cheaper or healthier alternatives (a side note about Taco Tuesday: getting your food to-go is ok, but if you're caught eating alone on Tuesday, you might as well be social tofu). I don't mean to call out these restaurants. They're popular for a reason: the food's certainly good, the atmosphere's fun. All I'm saying is, depending on the circumstances, there may be a better option out there for you. And in the world of eating out, it's always best to have as many options as possible.
So, without further ado, let me help cure your Davis Classics syndrome.
Crepeville: Whether it's your favorite Sunday brunch place, or (like me), your go-to breakfast-for-dinner spot, Crepeville deserves to be on the list of Davis essentials. Looking up at their color-coded hand-drawn menu, it's not hard to find something you want to eat. But Crepeville is so safe. It's very generic in a way and, at least for me, can get old very easily. That's why I recommend Delta of Venus the next time you think about Crepeville. For the same price as Crepeville (if not cheaper), DeltaV (hence referred to as) has great food and a more interesting atmosphere. Not only do they often host live music, poetry and more, but their home-fry breakfast potatoes will absolutely obliterate Crepeville's, guaranteed. DeltaV's décor is original and interesting, while Crepeville's seems more like a by-the-book breakfast place I've been in before.
Burgers and Brew: Davis' burger game is pretty weak in my opinion. Here are your options. Burgers and Brew makes a good burger. Froggy's makes pretty comparable burgers at pretty comparable prices. Redrum Burger is another Davis Classic. And then In-N-Out is In-N-Out. (Purposely left out The Habit). (Purposely didn't bold The Habit). With an impressive amount of interesting burger choices and an equally impressive amount of beers on tap, Burgers and Brew is probably the best burger place in Davis (although it certainly reeks of grad student in there, doesn't it?) It is expensive though, so if you're looking for something cheaper but similar, why not check out Mr. Pickles Sandwich Shop? No burgers, but they have really good hot (and cold) sandwiches that offer a change of pace from B&B. Also, each sandwich comes with a cookie and a lollipop. Neat-o!
Thai Canteen/Ketmoree: Every night I say a prayer, thanking the heavens above that Davis has above-average Thai food choices. Thai Canteen is a hip and modern Thai restaurant geared at attracting college students. It's also one of the most underrated drunchie (drunk munchies) destinations in Davis (open till 2 a.m. from Tuesday to Saturday). Ketmoree is Thai Canteen's sophisticated, more career-oriented older brother. They both have great service and great food. That being said, you aren't sacrificing much in the way of taste or atmosphere by going to Taste of Thai on G Street. I like their red curry better than both Thai Canteen and Ketmo (order it thai-spicy if you like drinking water). It's cheaper than Ketmoree and less in-your-face than Thai Canteen. Sophia's Thai Kitchen provides a delicious alternative to Ketmoree. My point here is that I like all four of these places. Each has its own nuance. I just wouldn't confine yourself to Thai Canteen and Ketmo, because you might be surprised at what other Davis Thai has to offer.
Dos Coyotes: I could talk to you about Mexican food for hours, if you want to talk to me about Mexican food for hours, shoot me an email, jiversman@ucdavis.edu. Dos Coyotes is a Davis staple, with great wet burritos and even greater pulled pork nachos. Their salsa bar is undoubtedly the best salsa bar in Davis (with La Piñata picking up second place because of their killer habanero salsa). One salsa bar related complaint for Dos — the mango salsa is fantastic, but the serving spoon they give you for it is absurdly small. It takes eight or nine concerted scoops to fill up a ramekin. And obviously I'm filling up five or six. But I digress.
Good Mexican food goes far beyond the salsa bar. Taqueria Guadalajara and Taqueria Davis make tastier Mexican cuisine than Dos, and for less dinero. Taqueria Guadalajara (or Guads) has some of the best tasting meat of any restaurant in Davis. I personally order Adobada meat, but anything there's good. They open early and have good breakfast specials. Taqueria Davis, on the other hand, has really good vegan burritos with zucchini, and they have whole wheat, spinach and tomato tortillas, which are fun. I really enjoyed their Al Pastor burrito as well.
At the end of the day, the Davis Classics play an important role in Davis food culture. These restaurants serve as home base when it comes to easy, thoughtless dining decisions with large groups of people. After giving this article a read, I hope you think for a while before deciding to go to a Davis Classic. Just make sure you're putting some thought into where you go — the freedom to choose where you get to eat out should never be taken for granted.
Remember, now you've got a friend in the dinin' business.
You can reach JONAH VERSMAN at jiversman@ucdavis.edu