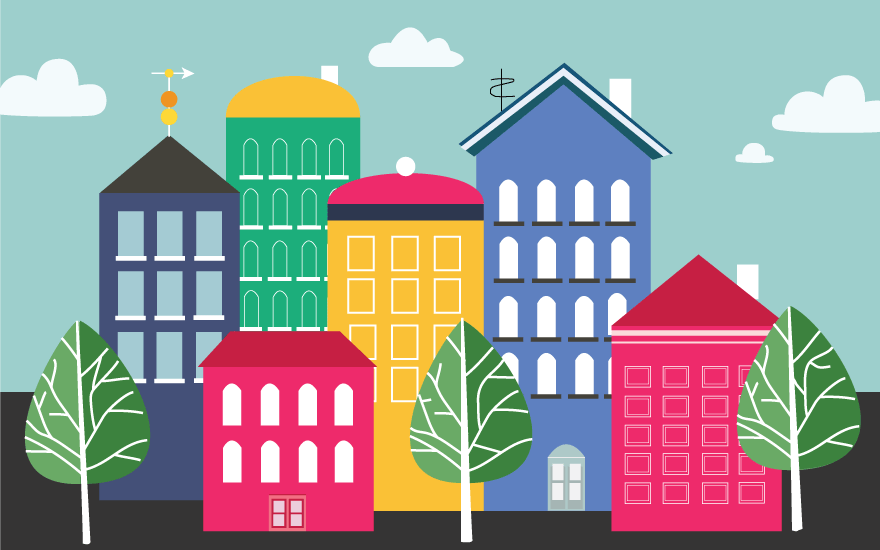 ASUCD organizes Housing Day, aids students in search for living space next year.
As the season for house and apartment hunting approaches, ASUCD's Housing Advising for Undergraduate Students (HAUS) is preparing to host its annual Housing Day event for UC Davis students who are looking for information on housing options for the following year.
"Housing Day is essentially where apartment complexes from the Davis area and surrounding areas come and […] market their apartment complexes," said Serena Santamaria, HAUS unit director and fourth-year psychology and English double major. "They'll be there to answer any […] questions about floor plans or […] moving into […] apartment[s]."
Housing Day will take place on Tuesday, Jan. 26, from 10 a.m. to 3 p.m. on the bottom level of the ARC Pavilion.
"We're also going to be having other student organizations there dealing with housing […] to answer any questions about leases [or] moving off campus," Santamaria said. "We're going to have other organizations as well talking about […] issues or problems students face moving off-campus."
Many students are experienced in the moving off-campus process and are well aware of the challenges that arise in looking for a place to live.
"[My first year] I went and toured a bunch of different places to see which ones I liked," said Todd Blackburn, a third-year biochemical engineering major. "Some difficulties we had definitely revolved around finding a place with a reasonable cost and good location."
Some underclassmen are only just learning about how to plan for next year's housing.
"[One issue is] finding an ideal number of roommates, depending on how many apartments are available," first-year managerial economics major Manpreet Singh said. "Apartment spaces around Davis are filling up really quick. It's hard to find an apartment that has a lot of amenities, such as free internet service or cable. [Another issue is] finding an apartment that's close to campus."
Many students seem to find that roommates can also pose a challenge in the search for housing.
"I've been talking to a lot of different [groups] like LGBTQIA," Santamaria said. "[An] issue we've had is […] discrimination in the LGBTQIA community. [Some members of the LGBTQIA community] have had difficulties finding roommates."
However, HAUS does its best to ensure that all students are provided with as much aid as possible in the hunt for housing. Housing Day caters toward the specific needs of students who plan on living off-campus and therefore offers many potential solutions for students who face challenges such as finding a roommate.
"We're also planning on having a roommate-finder table as well," Santamaria said. "There [are also] options of […] housing pages on Facebook […] that can help you split the rent with people."
Many students are also searching for specific features and amenities in their potential apartments or houses.
"I'm looking for a decent place [that has] parking, because […] some of my roommates [and I] are bringing cars next year," Singh said. "It would be […] convenient if they provided internet service. College students need internet."
Luckily, Housing Day provides an opportunity for students to explore their options and find out which apartments offer the specific features that students want.
"We're also going to be having a booth talking about transportation [for students who] have any questions about how to get to and from their housing complex," Santamaria said. "[Housing Day will also answer questions regarding] any amenities that they personally want, whether or not there's a printing room, or things that'll help them academically."
Despite the challenges that moving off-campus seems to present, many students have found the experience of living in houses or apartments to be quite agreeable.
"You have a lot more freedom to do what you want, compared to the dorms," Blackburn said.
Although there are challenges that accompany living away from campus, students are usually able to adjust to any inconveniences they may experience.
"I've lived in Adobe at Evergreen for the last three years, so moving from on-campus to off-campus was a little bit of a transition," Santamaria said. "I am living two miles away from campus, which at first was a little […] daunting […] getting myself to go to school two miles away, but I found that […] Unitrans is really great and biking is also a great option. I personally like my apartment a lot."
Many upperclassmen have learned how to deal with the transition from dorm life to life off-campus from prior years of living in an apartment or house.
"It's not always best to room with friends," Blackburn said. "You should look for certain qualities that make for good roommates [like] cleanliness, responsibility, consideration, […] likes to bake—that's always a plus."
Along with advice regarding roommates and other housing recommendations, Housing Day will also provide various other surprises for students, including a few major giveaways.
"Last year we gave away an iPad, the year before we gave away laptops," Santamaria said. "Also […] apartment complexes tend to give a lot of free stuff away."
This year, HAUS has also decided to include more than just housing information for their annual event.
"We're also going to be having an entertainment aspect to Housing Day […] just so that we have something else other than housing," Santamaria said. "Entertainment Council is helping us put on a little sideshow, with a capella groups and different performers. That'll be happening [from] noon to 2 p.m."
Despite the difficulties that students may face in the hunt for housing, ASUCD's Housing Day event hopes to put to rest some of these challenges.
"You really just have to make sure you find the right situation for you," Santamaria said.
Written by: Allyson Tsuji – features@theaggie.org