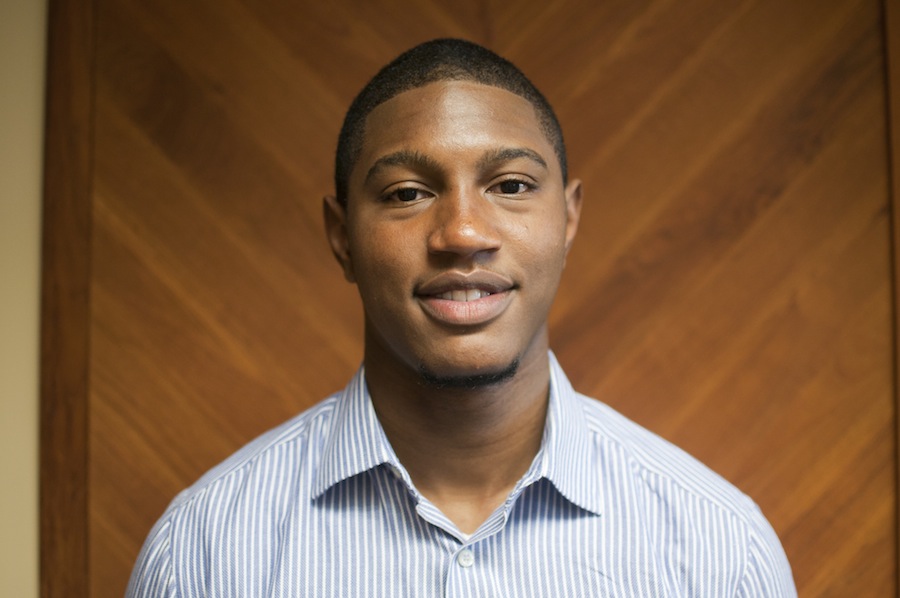 An Open Letter to All Members of ASUCD:
Throughout the course of our lives, we will sometimes encounter consequences that are not the result of our own wrongdoing. While we cannot always control the situation, we always have the power to choose how we respond to it. That is what is most important.
In the closing week of Fall Quarter, I was notified that my tenure as an ASUCD Senator would be coming to an abrupt halt. After serving only eight weeks, it was discovered that within the arduous nine-thousand-word text that governs ASUCD, a clause stated that an interim Senator could only serve in a vacated seat until "the seat is filled on a permanent basis at the next regularly scheduled Senate election." In other words, the ASUCD Constitution indicated that as an appointed but not elected Senator, I was only supposed to serve until I could be replaced following the Fall Elections, which had already transpired two weeks earlier. With the elections finalized and the six new bright eyed, bushy tailed Senators preparing to take office in a few days, it put me in quite a tight spot that led to confusion as to how this error could have occurred, especially halfway through my term.
When I was first appointed, it was ubiquitously understood that I would complete the remainder of my predecessor's term. However, this constitutional technicality stated otherwise. It appeared that I would need to resign even though my position would go unfilled since "count-back" elections could not apply to vacated interim seats. More importantly, this also mean that the Fall Elections could be seen as constitutionally invalid because only six Senate seats were publicized when it explicitly needed to be seven available.
At the center of it all, this predicament could potentially result in a 4-person Senate, with Senator Johnson's recent resignation. Least to say, this was uncharted territory for me– who had no previous experience in student government–and the rest of ASUCD. To the best of my knowledge, the last time an interim Senator served beyond a single quarter was in 2004.
After hearing of this news, I spoke with the Elections and Internal Affairs Commission Chair to better understand the situation. While the outcome was unclear at the time, I knew I had a duty to own up to the situation and be transparent to the public. However, since this incident did not only impact me, but potentially the newly elected Senators, I decided to motion for a closed session to inform them and receive their input. I wanted to act as a collective legislative body. Therefore, the decision to publicize the issue or sweep it under the rug would ultimately be a unified decision, and not simply my own. I am pleased to say that the table shared a strong commitment of transparency, which has shown the character and integrity held by those sitting on the table.
With their support for whichever decision I would make, I had to be able to justify a reason not to resign, since it meant intentionally violating the Constitution. I took several things into consideration: my staff who've shown tremendous dedication, my platforms that I desire to see come to fruition, and most importantly the campus community, whom I've had such a privilege to serve.
After much reflection, the decision became quite easy. This situation brought to mind a much greater issue currently facing America: the legitimacy of laws in society. In essence, do all rules and laws serve the public interest, or are some rules arbitrary, outdated and convoluted, eventually becoming excessive and harmful to the public interest? Granted, laws do serve an essential function that, in the absence of, would probably lead to rampant chaos and anarchy. Nonetheless, should we have laws for its own sake even if it is not in the public's interest? More so, should we exercise every legal right simply because we have it? Should we ostracize and belittle other's religious beliefs simply because we have the "freedom of speech", as in the case of Stop Islamization of America who hosted comic contests making fun of the Prophet Mohammed? Equally, should we allow for the under- regulated procurement of guns simply because we have a 2nd Amendment right to, even though we know that with each mass shooting, it could have been preventable?
Simply put, my answer is "No"! Laws should be challenged, changed, and even broken when they are not explicitly in the best interest of the public good. While ASUCD is only a small microcosm of the American society, I say all of this to say that I do not believe my resignation would be beneficial to the ASUCD community. It would actually be the inverse. With countless resignations, mental health concerns and politicized resolutions in the past year, my resignation would only bring more instability to ASUCD. I have strived to be consistent, reasonable, and reachable as I aspire to serve and lead. To be clear, I have no hidden agenda or political ambitions. I just have a deep desire to make this campus better than which I found it.
Therefore, I have decided to remain your Senator for the duration of my predecessor's term and continue to build partnerships and provide opportunities and resources that will enhance your time here at UC Davis. I will continue to work to expand international-local student interaction, increase pre-professional resources for those who need it most, and to ensure that the recruitment and retention of underrepresented communities are on par with the student body at-large. I believe for those who can, to do, if and only if it is for the betterment of others. This is exactly what I intend to do.
Sincerely,
Kamaal Thomas, ASUCD Senator
(ASUCD President Mariah Watson and Senate President Pro Tempore Miguel Louis Guerrero also released a statement regarding Thomas and the situation: http://theaggie.org/2016/01/14/letter-from-asucd-president-and-senate-president-pro-tempore-regarding-senator-kaamal-thomas)