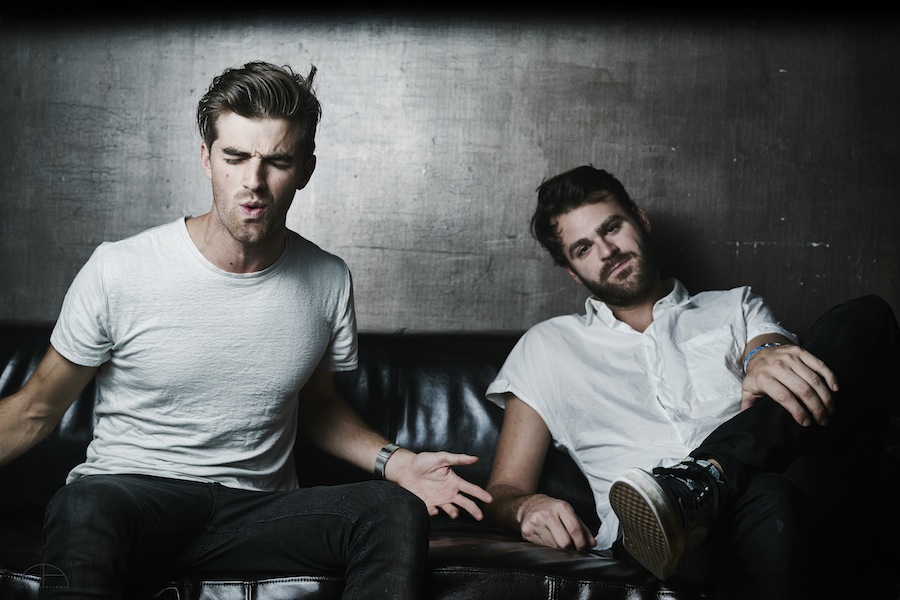 UC Davis wins performance through a national competition from Chainsmokers and Tilt.
The Chainsmokers, the electronic dance music (EDM) DJ duo responsible for such hits as "#Selfie" and "Roses," will be playing a crowd-funded concert for Davis students and guests on Feb. 4 at Ace of Spades in Sacramento. The performance will be the duo's fifth stop of the Tilt Tour, which was made possible through ticket presales on the Tilt app, which allows users to pool money together for a collective cause. UC Davis students were able to secure a performance by The Chainsmokers by being one of the first six universities to sell 800 tickets through the app.
Jordan Leu, a Community Team lead from Tilt, described the app as an easy way for users, especially college students, to collect money from groups. The app has been widely used in Greek life to crowdfund for larger events. It can also be used to simplify the process of collecting money for parties and road trips.
"Venmo is great for one-to-one transactions but when you need to collect $30 from 15 people, Tilt is definitely the way to go," Leu said in an email interview.
The Chainsmokers are a rising force in the EDM scene and will be playing another show in Oakland on Feb. 6 along with EDM powerhouses Alesso, Diplo and Showtek. The Chainsmokers' partnership with Tilt allows them to reach out to their fan base.
"As artists especially, we want to go to the markets we have the most demand and getting that data or figuring out the best way isn't always easy," The Chainsmokers said about the Tilt Tour. "So this really puts the power in the hands of our fans and that's really exciting for us."
Daniel Lin, a second-year biomedical engineering major, was the lead student coordinator with the Tilt Tour on campus. Lin helped spread the word about the tour and has been organizing the event since UC Davis won the competition.
"I told people you each buy two tickets, and then you have the opportunity to do whatever you want with that. You can sell them if you want," Lin said. "The majority of people bought two, because it was essentially a competition. We got third place, and sold 850 tickets in 70 minutes."
Lin and other Tilt campus ambassadors worked with student leaders to try to use an on-campus venue, such as the Activities and Recreation Center (ARC) Pavilion or the Memorial Union Quad. Their efforts were unsuccessful, but they were able to move the concert to Ace of Spades in Sacramento.
"Unfortunately, the venue had to be indoors, and it had to accommodate over 800 students," Lin said. "The administration wouldn't let us use the ARC, so we went to Ace of Spades in Sacramento, which is close to Davis."
Tickets for the event are currently sold out, but some are being sold on UC Davis Facebook groups.
"The problem was that not everyone was able to get a ticket being that we had so many students," Lin said. "When we sold out, people were frustrated because they are now being resold at $50. I tried my best to make an exchange group [on Facebook]. Hopefully students use that and everyone who wants to go can get a ticket."
Attendees are in for a night of electro house beats and indie remixes, brought to you by Tilt. Doors open at 7 p.m. For more information, please visit the Facebook event page.
WRITTEN BY: Sara Williams – arts@theaggie.org