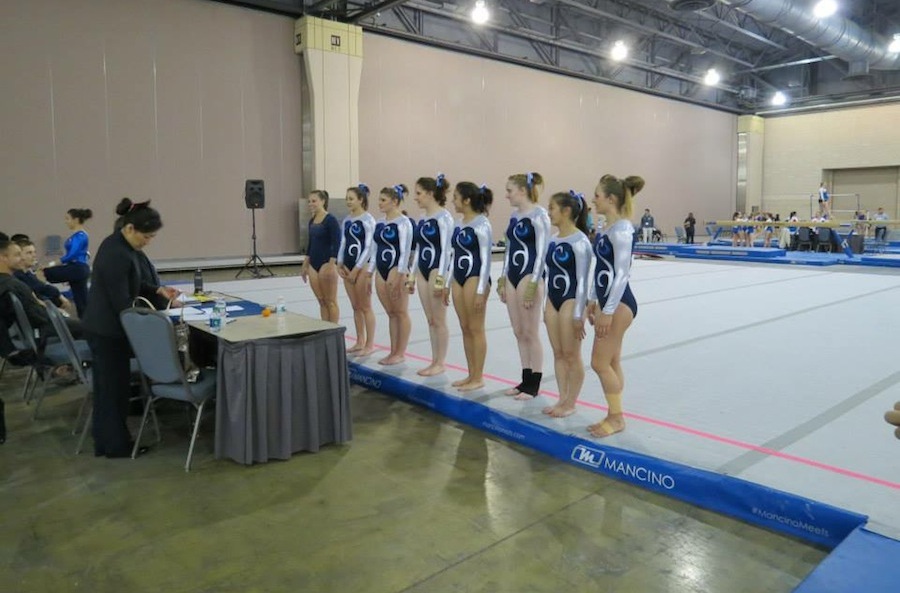 Club gymnast talks about her success, goals for the UC Davis Gymnastics Club
Victoria Henderson is a third-year psychology major, an active member of her sorority, a Great Gatsby enthusiast and avid biker. While she may seem like your typical UC Davis student, Henderson also happens to be a nationally accomplished gymnast who competes for the UC Davis Club Gymnastics team.
Henderson's gymnastics career started when she was three years old, and she decided to continue the sport in college by joining the Gymnastics Club her freshman year. She went on to compete in the 2014 National Association of Intercollegiate Gymnastics Clubs (NAIGC) Nationals held in Chattanooga, Tenn., a three day competition that brings together thousands of athletes from clubs around the country. She qualified in the preliminary round of competition for floor and beam and moved on to the final round, where she placed fifth in beam with a score of 9.35 and 13 in the floor event with a score of 9.05.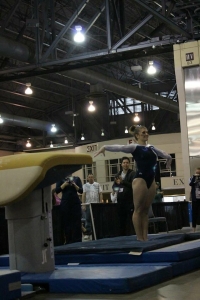 At the 2015 NAIGC Regionals held the following year in Berkeley, Calif., Henderson placed first with a score of 37.1 in the All Around competition — a combination of scores from vault, floor, beam and bars.
She then went on the win the vault event, scoring 9.575 at the NAIGC Finals held in Philadelphia, Pa., and placed seventh in the All Around with a score of 35.775.
"That was my biggest UC Davis Club Gym accomplishment to date," Henderson said.
This year, with Regionals coming up in March and Nationals in April, Henderson has been training daily to prepare herself physically and mentally. She practices four days a week with the Gymnastics Club and on her days off, she lifts weights and runs.
"My goal for competition season this year is to be mentally tougher than the last season and the season prior," Henderson said. "I also want to keep my title in vaults […] and I want to place higher in All Around than I did last year, which I think I'm capable of."
Henderson views the club as more than just a means for her to practice gymnastics. She stresses the importance of the community of people that practice with her on a near-daily basis.
"Gymnastics Club is probably my favorite part about going to UC Davis," Henderson said. "Everybody in the club is super supportive and we have some great men and women on the team."
She encourages other UC Davis students to consider checking out the club.
"The club is for anybody who is interested in gymnastics, from someone who has never done forward rolls before to people who have been doing gymnastics since they were kids," Henderson said.  
With a busy school schedule and the dedication she shows to practice, Henderson has followed her passion, as gymnastics remains an integral role in her life at UC Davis.
The Gymnastics Club will be holding their annual Valentine's Day meet on Feb. 6 at Hickey Gym, and will be going to the 2016 NAIGC Nationals held at the Sacramento Convention Center from April 14 to 17.
Written by Julia Wu – sports@theaggie.org