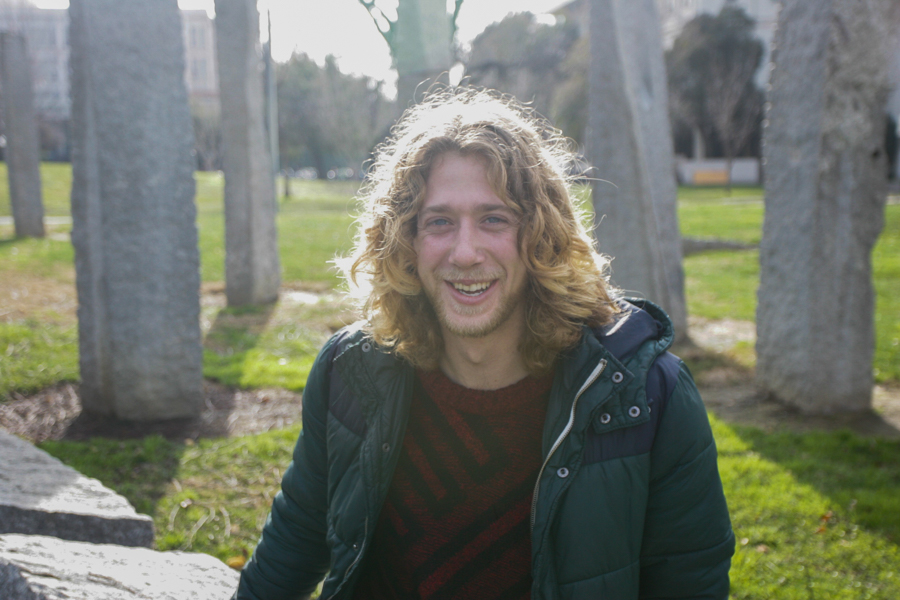 A comfortable approach to style.
For those who enjoy hiking, rock climbing and other outdoor activities, it can be difficult to find the balance between fashion and practicality. However, fashion does not need to mean pain, and who's to say you can't look good in a comfortable sweater? Ellis Anderson, a fourth-year genetics major, proves that style and utility can go together.
ASW: Is fashion important to you?
Anderson: Yeah, kind of. It's definitely been toned down the past few years. I have less money to invest in it, but I pick up some sweet finds at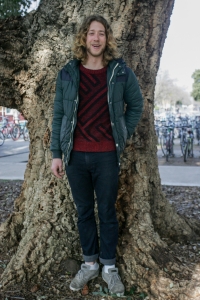 thrift stores.
ASW: How would you describe your style?
Anderson: That's an interesting one. I haven't categorized it in a while. I really like sweaters and button-ups. I try to be comfortable for the most part. I like wearing stuff that I can also be outdoors in.
ASW: Has your style evolved over the years?
Anderson: [There was] a pretty rapid shift. I used to wear really oversized T-shirts and basketball shorts but then I started wearing jeans. It started with bootcut style jeans, which aren't too fashionable now, and I started realizing how things should fit.
ASW: Have you had any inspirations?
Anderson: Studying abroad in Sweden was pretty influential — they're really fashionable. Everyone in the street looks good. At the airport in the U.S., everyone tries to dress as comfortable as possible, [but the Swedish airport] was the first time I've seen anyone pull off harem pants. Their fashion is a mix of conservative and modern.
ASW: Do you have any advice for students trying to build a wardrobe on a budget?
Anderson: I shop at H&M a lot. It's a really good place to find staples. I also buy things out of season. [I like to frequent] thrift shops too. It's good not to take yourself too seriously [when it comes to fashion].
ASW: Do you have any article of clothing that you can put on after a really bad day and it makes things a little better?
Anderson: I have a pair of fleece Adventure Time pajama pants. I definitely feel a lot better sitting in bed and drinking hot chocolate in them.
Written by: DIMITRA LOUMIOTIS – arts@theaggie.org