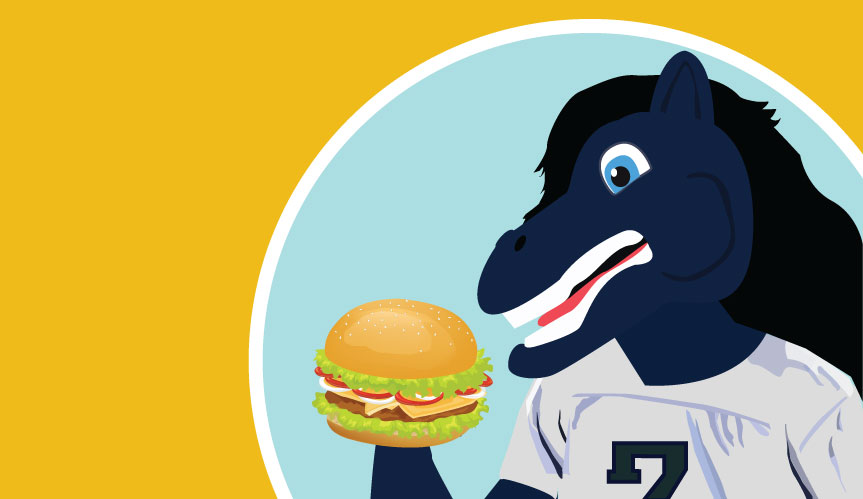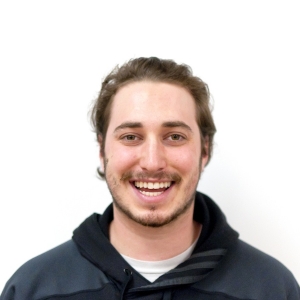 I was born with severe food allergies. After 20 years of rejecting milk, egg, fish and nuts, I grew out of my dairy and egg allergies and finally started eating foods that come out of animal's butts (I clearly did not do well in biology). Given that I've been restricted to half of the food groups for almost my entire life, it's amazing that I would even entertain the idea of writing a food column. But it's 2016, where columns like this are allowed to exist. So strap in and listen to my two cents about eating with dietary restrictions.
Because of my allergies, I know every trick in the book that will ensure what I'm eating won't hospitalize me. Maybe you're like me, or maybe you give up foods for moral, religious or political reasons. Whatever the reason, there is good news out there for you — I believe we're living in the midst of a food revolution. It's a sign of the times, really. Just 10 years ago, accommodating those with dietary restrictions was a surface-level concern in the culinary community. It used to be that your vegetarianism or your lactose intolerance or your obscure vitamin deficiency set you apart from everyone else. Obviously, restaurants would take your nut allergy seriously, but it was your job to scour menu ingredients, ask questions and double-check with the chef to make sure you wouldn't leave the restaurant in a stretcher. And in many ways, it's still like that. But everyone is so much more aware of the different ways in which we all eat nowadays. Restaurants, chefs and business-owners alike are taking note. And Millennials won't judge as hard when your order takes longer than Hank Madsen's Saturday night Snapchat story. To an allergy-prone foodie, it's a wonderful site to see how it's unfolding.
But how does this translate to Davis dining? Well, let me tell you. Here are the most accommodating places to eat in Davis, hyperlinked for your convenience:
Burgers & Brew: Portobello mushroom burger—Vegetarian/vegan. This burger is every bit as filling as its meat-filled counterparts and every bit as good.
Chickpeas: Halal/gluten-free. As far as American falafel goes, it's not half bad. And you can put as much of the salad bar on top of your food as you want. It's a fairly impressive salad bar too, complete with pickles, onions and different colored cabbages. Their meat is confirmed Halal, and better than Shah's in my humble opinion.
Raja's Indian Buffet: Vegetarian/vegan. Raja's has tons of great vegan options. I personally love their dal and deep fried carrots (dip the carrots in the dal). Also pair their Naan bread with their vegan coconut curry. Plus, it's all-you-can-eat for $6 and it's across the street from campus (near the corner of 3rd and A).
Ali Baba: Vegetarian. If you get sick of Raja's, Ali Baba is across the street and has a killer veggie breakfast burrito (make sure you get the BREAKFAST burrito, not the normal burrito. Huge difference). It may be the best breakfast burrito in Davis. Their secret? They put honey and Tapatío sauce in it.
Farmer's Kitchen Café: Gluten-free (or any dietary restriction, really). This is a gluten-free bakery and restaurant in Davis. They clearly mark what's in all their meals (and more importantly, what's not in them). Give it a try if you don't do bread so good.
Ding How: Vegetarian. Ding How is a Chinese food restaurant with an entirely separate vegetarian menu that includes vegetarian meat. I've tried it, and it isn't half bad! (Pretend that wasn't patronizing).
Mr. Pickles Sandwich Shop: Gluten-free wraps on all their sandwiches! They love it when you chant, "Mr. Pickles! Mr. Pickles! Mr. Pickles!" as you enter the restaurant with your friends.
"Now you've got a friend in the dinin' business"
JONAH VERSMAN is third-year communication and economics double major. He can be reached at jiversman@ucdavis.edu.