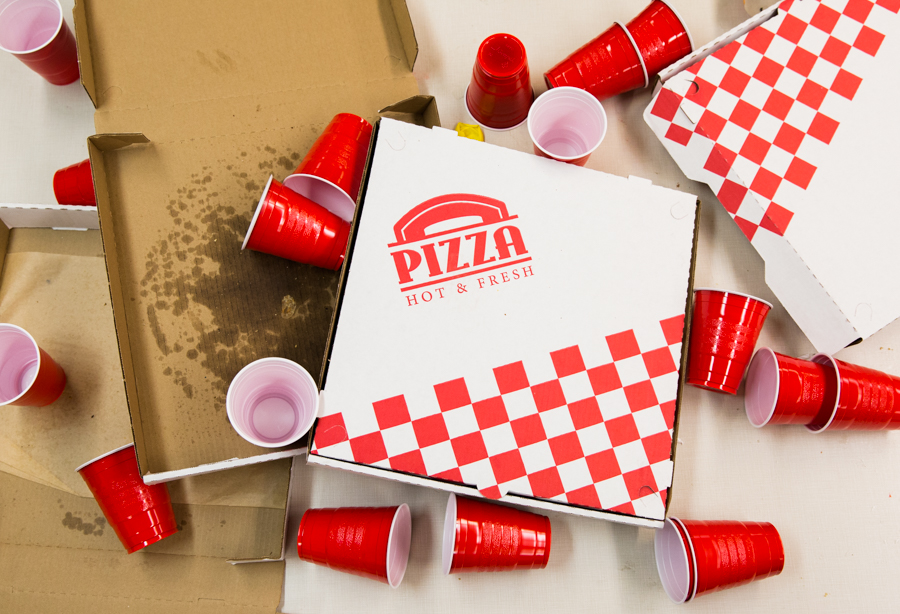 UC Davis students team up to create cleaning company Red Solo Cleaners.
In Fall 2015, two third-year UC Davis students teamed up to create Red Solo Cleaners, a post-party cleaning service for college students.
"Basically, somebody hosts some social event here in Davis and they go on our website and they fill out a form," said third-year business economics major and Red Solo Cleaner cofounder Quentin Karn. "Then there are people who have already signed up [as cleaners] and we match the two together."
Third-year international relations major and Red Solo Cleaner cofounder Josue Garcia first came up with the company idea last fall. As members of Greek life, Garcia and Karn were vaguely familiar with each other, and Garcia ended up approaching Karn with the idea.
"There wasn't one moment where I was like, 'Oh, I wish there was a business to do this,'" Garcia said. "I have a passion for everything business and entrepreneurship — I knew by the end of college I was going to start my own company, so I started to think of pain points in college students' lives and how can I meet those needs."
The company exists solely to serve as an after-party or after-event cleaning service, not as a general cleaning service. Cleaners will clean common areas like front yards, backyards, living rooms, kitchens, restrooms and garages, but do not go into bedrooms.
"We're very specific for after-party cleaning because we want to create a brand and a personality to the business," Garcia said.
Students who wish to become cleaners or request a clean can do so by filling out forms through the company website. Red Solo Cleaners also guarantees to pick the cheapest payment option for their services, since the company was created for college students.
"Our payment method is essentially: we can do per person that lives there, or per room," Karn said. "So if you have a four-bedroom apartment, we can do $15 per bedroom or $12 per person — we automatically pick whatever's cheapest."
Fourth-year economics major Quan Dao recently hired Red Solo Cleaners after an event.
"I heard of [them] through Facebook, and they're a reliable source," Dao said. "Their service was excellent and they will definitely be contacted for future service."
In the future, Garcia and Karn hope to expand the company to other college campuses.
"When you're on one campus you limit your outreach and that means you have no growth, [which is] the worst thing [for] a company," Karn said. "Right now we have all the growth to expand within Davis but when you bring it to different areas you're really opening up your market reach, so that's what we're planning on doing."
However, currently both Garcia and Karn are focusing on making a name in Davis.
"I want to make my presence known in Davis," Garcia said. "I want this to be something every student at UC Davis knows about."
Written by: Fatima Siddiqui – features@theaggie.org