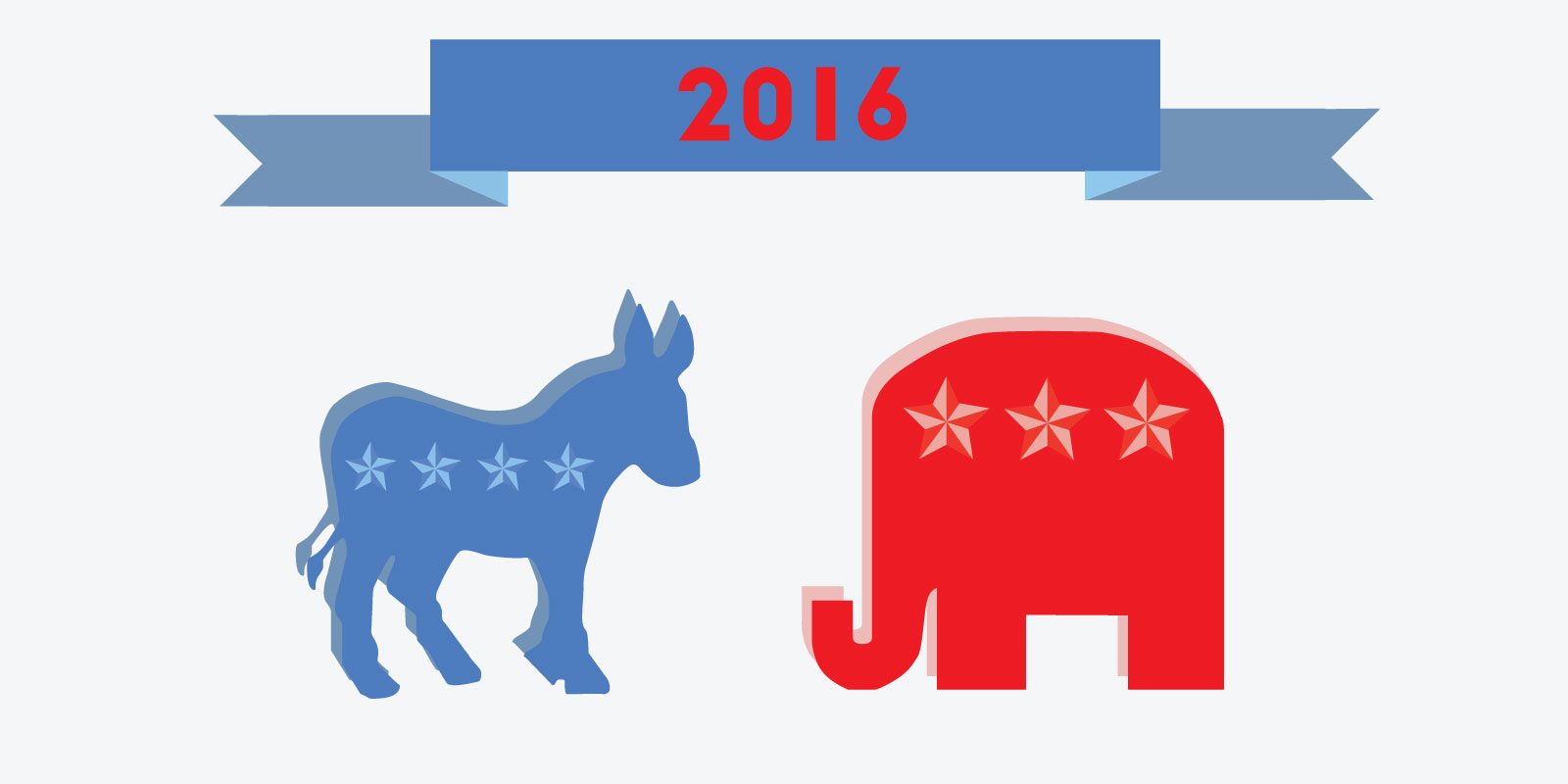 Club presidents and members discuss upcoming presidential election
One of the many things that this year will be remembered for is the election of the 45th president of the United States. Although the election will not take place until Nov. 8, 2016, the campaign path for a presidential nominee is long and arduous, with the last set of Democratic and Republican primary debates currently in the works.
One problem often cited in current day politics is the lack of voter involvement. According to the Huffington Post, only 58.2 percent of those eligible voted in 2012, which was a decrease of 3.4 percentage points since 2008.  
According to Rebecca Salgado, fourth-year political science major and president of the Davis College Democrats club (DCD), greater public involvement in politics is the main goal of most political clubs at UC Davis.
"Our goal is to educate the youth on current propositions that are being run in legislature and to encourage participation in the political process," Salgado said.
DCD facilitates participation by tabling and using social media to promote their events. Last quarter, DCD invited each state senate candidate to a meeting to discuss their platform with the members, and also held a candidate forum open to the general public in which anyone could ask questions on different areas of legislature.
Similar to the Davis College Republicans club (DCR), DCD is an overarching club that spreads awareness of current political issues and aids the campaigns of their like-minded political clubs that have declared a preferred candidate.
"The way that we've teamed up with these clubs is that we're focusing on the state senate whereas they're connecting to the national campaigns on the presidential races," Salgado said. "We're in close contact with the Hillary and Bernie clubs, so when they announce their events to us, we can promote them to our general membership."    
Alec Paube, third-year political science and economics major and DCR treasurer, believes that although the large number of people on-campus makes it harder to decide on which candidate to support, it also creates more interesting and noteworthy political discussions.
"Everyone has their own opinion on every issue and it leads to great discussions and arguments," Paube said. "We haven't decided who we think as a club should be our representative, but we would just like to see a strong leader, someone who we know will fight in the general election."
While DCR and DCD support the Republican and Democratic campaigns more generally, respectively, there are smaller clubs on campus with a more specific goal in mind.
Nicholas Francois, a second-year political science major and former president of Davis Students for Rand (DSR), created the club after being contacted by the official campaign in Fall 2014.
"The purpose of this club is to organize students, faculty and members of Davis, and do a grassroot campaign to help [Sen.] Rand Paul become president," Francois said.
While Sen. Paul is not one of the Republican frontrunners for the general election, Francois believes that the Kentucky senator will be able to reach a much larger base than the rest of the Republican candidates.
"He has a chance of winning a general election because he is a Libertarian Republican, so he can appeal to the majority of the Republican base, Libertarians and a lot of undecided voters," Francois said. "When it comes to the protection of the fourth amendment, [the right of privacy], he is one of the only candidates that has stuck up for it. He can appeal to a lot of students and the younger generation and no other Republican can really say that."
Although supporting candidates on opposite sides of the political spectrum, DSR employs the same strategies as another club on campus: Davis Students for Hillary (DSH). Both clubs are early-state focused and have made trips and phone calls to Nevada to support their campaigns, while drawing student attention to their events through social media.
"We need to be the presence here in Davis and as many places as we can be to explain the issues that Hillary Clinton has fought her entire life for," said Dillan Horton, fourth-year political science major and president of Davis Students for Hillary. "Most of our generation gets information about politics online where commenting is not always nice so we have to put ourselves in a position to help people better know Secretary Clinton and what drives her and what she has advocated for a long time."
The members of DSH are convinced that Clinton will be able to touch base with the important issues of today's youth.
"She addresses college, which is obviously a huge part of our lives," said Vannalee Cayabyab, first-year political science major and the DSH director of membership development. "With her new college compact, she'll be making college debt-free and continuing President Obama's plan to make community college free, and this will allow more kids to go to college and therefore [create] higher graduation rates."
Horton suggests that since the nation's presidential history consists of a long list of male names, many of the issues that pertain directly to women are dismissed and categorized as gendered, instead of economic problems. He and other members of DSH believe that the U.S. cannot prove themselves as the vanguard of progressive ideals without having a female president.  
"Even though America is such a developed country, we still have not addressed so many issues on women, such as the attacks on Planned Parenthood and paid family leave," Cayabyab said. "We are one of the only developed countries that doesn't have paid family leave. It's time to focus on issues like those and Hillary Clinton will do that."  
Historically, voters between 18 and 24 have consistently voted at lower rates than all other age categories, and that trend is expected to continue in 2016. For many of the political clubs at UC Davis, that presents a problem.
"We're really trying to get the community of Davis involved in the presidential campaign and even just registered to vote," said Sofia Molodanof, second-year English and communication double major and DSH communications coordinator. "A lot of young people don't think that their vote will change anything, especially on a college campus. But what we're trying to show is that one vote can make a difference."   
Written by: Lisa Wong – features@theaggie.org