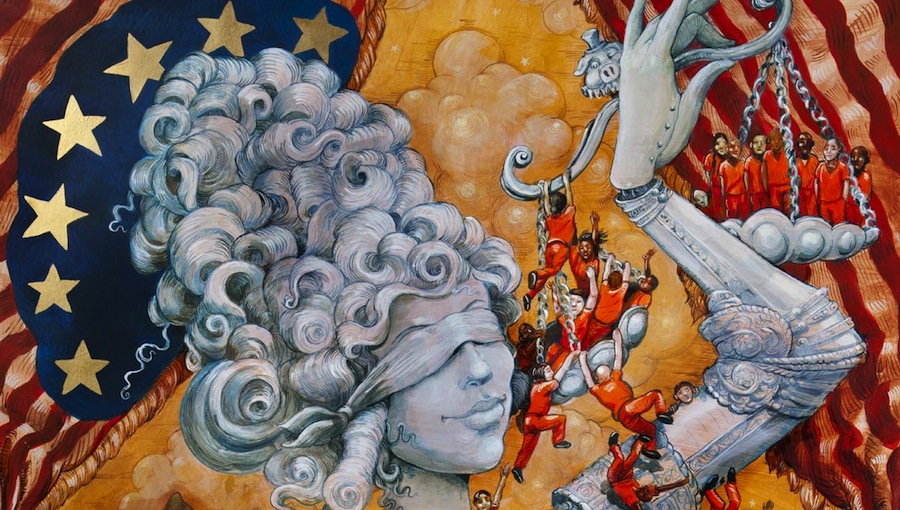 Matt Taibbi discusses his best-selling book, The Divide: American Injustice In the Age of the Wealth Gap
The issue of income and racial inequality is an increasingly relevant issue in society today. This year's UC Davis campus book, The Divide, was published in 2014 and deals with U.S. injustices with regard to income and treatment of the poor.
Author Matt Taibbi, a former contributor to Rolling Stone, will be speaking about wealth inequities when he comes to the Mondavi Center on Feb. 3 as a part of the Campus Community Book Project (CCBP).
The book project was initiated to promote dialogue and build community by encouraging diverse members of the campus to read the same book and attend related events. Past year's books have included Thinking in Pictures by Temple Grandin and Half the Sky by Nicholas Kristof.
In his book, Taibbi, who has been featured on shows like Real Time with Bill Maher and The Rachel Maddow Show, states that there is a "divide" between impoverished and wealthy people. Those who find themselves in lower income brackets are subjected to unfair treatment and more likely to be incarcerated for minor crimes. On the other hand, white-collar criminals are more likely to avoid punishment for their crimes due to their wealth, which allows for their wealth to grow without any repercussions.
"[Taibbi] really wants to explore how income inequality impacts how we act as different systems, [from] the criminal justice system to how policing impacts you depending on [your] wealth," said Mikael Villalobos, the Administrator of Diversity Education for the Office of Campus Community Relationships (OCCR), the office that sponsors the CCBP.
According to the OCCR website, "the book project advances the OCCR's mission of improving campus climate and relations, to foster diversity and to promote equity and inclusiveness."
Villalobos stresses the importance of author's talks because they force us to engage with issues, such as wealth inequity, that affect us all.
"Having a deeper understanding and opportunity to critically think about these issues will impact us as individuals and as groups. [This discussion] should make us more aware of how information is presented to us," Villalobos said.
Sandy Holman, founder of the Culture CO-OP, will be hosting a workshop that is part of the CCBP brochure of events. Her workshop will be about the history of public policy, and workshop participants will discuss ways to develop a more inclusive and equitable society. Holman believes that topics like these are crucial for younger people to learn about because awareness leads to the ability to make a change.
"I hope people will get more educated and get an understanding of what's happening systematically so that the solutions for addressing inequality are based on the real problems," Holman said.    
Since the subject matter Taibbi highlights in his book affects many different groups of people, the CCBP will be collaborating with other organizations on-campus. For example, Taibbi's talk will also feature a discussion panel with Black Lives Matter activists sharing their input on the subject of inequality.
Fourth-year managerial economics major Jane Gao has been to a few events hosted by the CCBP and expresses how beneficial they are.
"I think people should definitely come to these workshops and events because they can give you an opportunity to discover what really interests you […] once you learn about it you can go and make a big impact in that particular subject," Gao said.
Matt Taibbi's talk will be held on Feb. 3 from 8 p.m. to 9:30 p.m. at the Mondavi Center. There will be a book signing following his discussion. To purchase tickets, learn more about Matt Taibbi's visit and see a complete list of events hosted by the CCBP, please follow these links: Matt Taibbi & Campus Book Project.
WRITTEN BY: Krishan Mithal – arts@theaggie.org