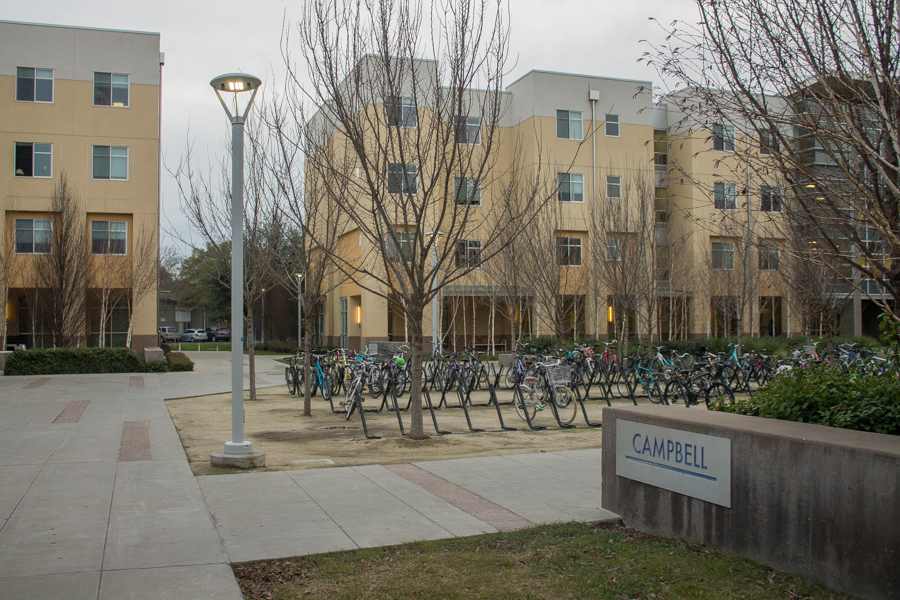 New lecture halls, more triple dorms, expanded Tercero Dining Commons will also accommodate for student increase
In the 2016-2017 academic year, UC Davis is expected to enroll 9,500 new undergraduate students – about 1,100 more new students than were enrolled this past fall. This increase in new students is due to UC Davis' 2020 Initiative, a dynamic plan to increase undergraduate growth at UC Davis, paired with UC President Janet Napolitano's call for the UC schools to enroll 10,000 new California undergraduates within the next three years.
"UC Davis happens to enroll more California residents than any other University of California at the undergraduate level," said Walter Robinson, associate vice chancellor for enrollment management in Student Affairs. "We've always been committed to serving California residents. This is just an expansion on the commitment that we've had all along."
Ken Burtis, faculty assistant to the chancellor and provost, said that most of the increase in incoming California students will be transfers, as the dining commons and dorms are close to full capacity. He adds that to account for this student increase, representatives from various offices, including admissions, student housing, dining services and counseling, are collaborating to accommodate the influx of new students.
"There's somebody there from every area of handling students on campus," Burtis said. "We all try to talk to each other, to coordinate."
According to Emily Galindo, executive director of Student Housing and associate vice chancellor for Student Affairs, the Tercero Dining Commons first floor lounge will be converted into more seating for the dining hall. She also noted that dorms in some residence halls in both Segundo and Tercero will change from doubles to triples to adjust for the influx in students.
"As we have done in the past, we will strategically add these triples in rooms that have the appropriate square footage to allow for the furniture and personal belongings of another resident," Galindo said. "In addition, we will be adding first-year student beds to the Primero Grove complex, which will reduce the amount of triples that we need to configure."
UC Davis is also renovating and creating buildings in order to accommodate for these new students. New buildings will include the Ann E. Pitzer Center (expected to open in Fall 2016) and a lecture hall on California Avenue (expected to open in December 2017).
"There's buildings that we have on the books that we need to build and there's buildings that are being renovated right now," Robinson said. "We're looking at a variety of spaces that can be utilized as classroom space to meet and accommodate the expansion."
Campus programs will also be expanded to account for the increase in students. Associate Vice Chancellor for Student Affairs Milton Lang hopes that 70 percent of incoming freshman and transfer students next year will be part of First Year Aggie Connections, a program, currently in its first year of existence, that helps new students learn how to navigate the university.
"We have learned that the more we have students engaged in how to navigate UC Davis, the more they learn about resources, the more they learn about services and activities on campus and leadership opportunities, […] the more successful that they're going to be," Lang said. "It's an opportunity to create the foundation of the understanding of the culture of UC Davis. We believe that when students feel good about being here, that that enhances student success."
Other student resources, including the financial aid office and the Educational Opportunity Program, are expected to expand as well.
Written by: ALYSSA VANDENBERG – campus@theaggie.org