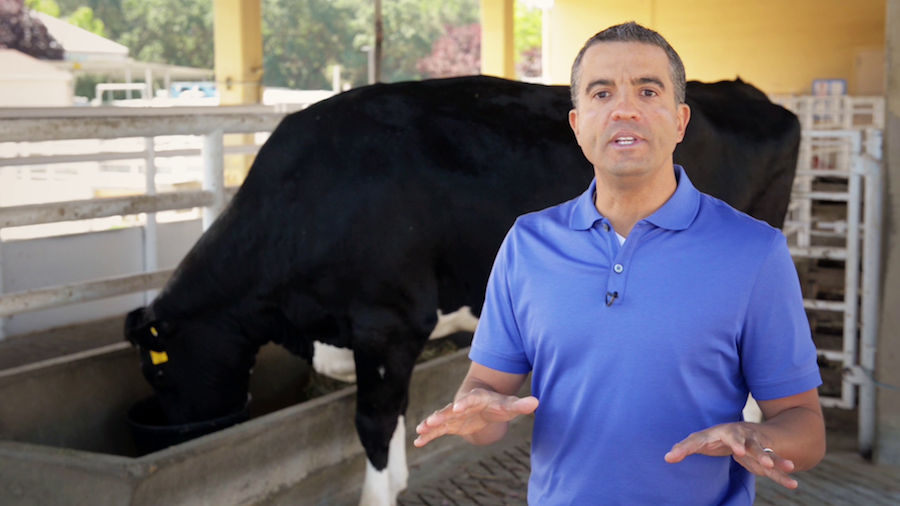 'Jeopardy!' features UC Davis in series of questions, UC Davis student wins car, year's worth of spa treatments
Over the past couple of months, UC Davis was featured on the hit television show "Jeopardy!," where the university was presented as a clue in the game show's answer category.
According to Andy Fell, associate director of news and media relations at UC Davis, the Oct. 21 "Jeopardy!" episode featured the university's veterinary medicine program. Additionally, the university's viticulture and enology program was featured on Nov. 12 and the brewing program was shown on Dec. 25.
The collaboration between UC Davis and "Jeopardy!" began when Trevor Davies, a 2015 graduate of UC Davis Extension's Master Brewers program, met Jimmy McGuire, a "Jeopardy!" clue crewmember, at a party where Davies brought homemade hard cider. The two chatted about the brew and other interesting programs at UC Davis before McGuire offered the idea to shoot a series of clues at UC Davis.
"That one small conversation at a party opened this whole door," McGuire said.
The show's Clue Crew arrived on campus in May at the School of Veterinary Medicine, the Teaching and Research Winery and the August A. Busch III Brewing and Food Science Laboratory. Each location served as the backdrop for questions read by McGuire and "Jeopardy!" presenter Sarah Foss.
As a clue on the game show, Foss said "this term for the grain, usually barley, that's about to go on the journey to become beer can also refer to the finished product." The answer was malts.
In addition to UC Davis' appearance on "Jeopardy!," the university continued its game show appearances when UC Davis student Melissa Fiacco, a second-year math major, won a new Scion xB car on the popular game show "Let's Make A Deal."
The taping took place last July and Fiacco was not allowed to mention her win until the episode aired on Dec. 1. Fiacco said she was home for the summer and went with a friend who had an extra ticket to the taping.
"To be honest, I think I blacked out a little once I got chosen," Fiacco said. "I remember my actions, but it was all such a blur so I didn't really remember what I was saying. Watching my episode was exciting because I finally got to see if I sounded intelligent and coherent!"
Fiacco also won a year of spa treatments, but she said the car is what she needed the most.
"I have never had my own car, so having my own is just a dream!" Fiacco said.
First-year chemical engineering major Kiera Lowes believes these types of events will give UC Davis great recognition.
"I think it's pretty amazing that our programs are getting such awesome recognition," Lowes said. ""Jeopardy!" is a popular show and now I think we just got some nice attention."
Written by: Demi Caceres – campus@theaggie.org