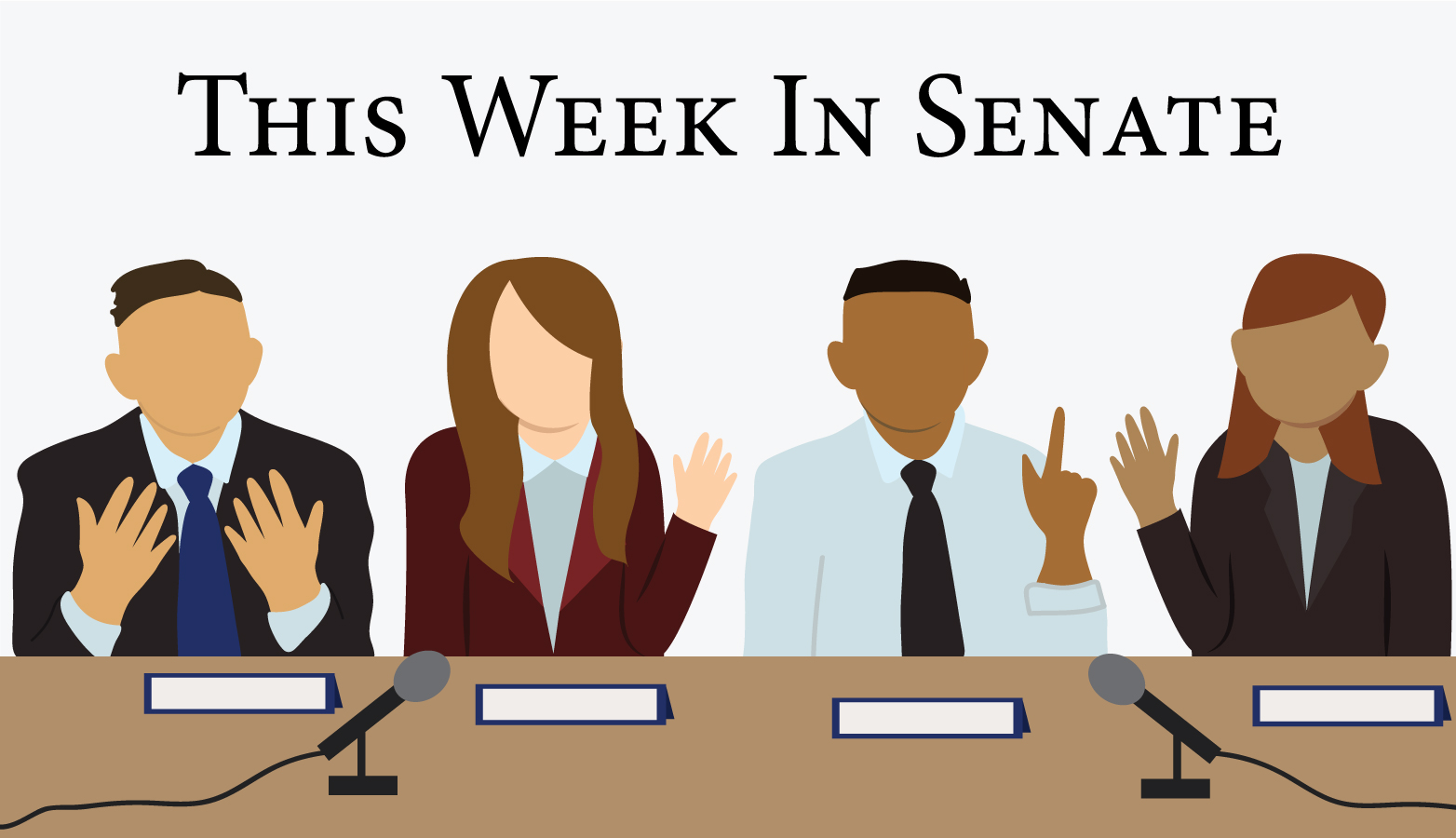 ASUCD appoints new senator.
On Jan. 21, ASUCD Vice President Gareth Smythe called to order this week's senate meeting at 6:15 p.m.
The meeting commenced with the appointment of second-year human development major Tiffany Lung as an ASUCD senator. Prior to her appointment, Lung shared her ideas of adding extension cords in UC Davis buildings, working with Transportation and Parking Services to offer more parking permit options and integrating OASIS with Schedule Builder. Lung replaced former senator Gabriel Lee Johnson and was appointed by ASUCD President Mariah Kala Watson after a series of interviews with several candidates.
Following Lung's appointment was a presentation from University of California Student Association (UCSA). UCSA president Kevin Sabo briefly discussed working on a new mental health campaign titled "How Are You?" and hosting the Students of Color Conference this past November.
Next, senators appointed third-year history major Malcolm Rivera as the new Chief Justice under ASUCD's judicial branch. Rivera shared his concerns about the attendance problems and suggested to make meetings more productive by requiring mock trials for practice.
Two representatives then presented the Davis Dance Marathon, a nationwide movement that raises funds for local Children's Miracle Network hospitals. Students can sign up as a team or as an individual online. All proceeds will go to the UC Davis Children's Hospital in Sacramento. The Dance Marathon will take place on April 2 from 7 p.m. to 3 a.m. in the ARC Ballroom.
Afterward, a representative from the Elections Committee announced that nearly 20 people had signed up to run for senate this year. She also announced that a candidate workshop will take place Feb. 5 to promote ASUCD elections. The representative encouraged members of the senate to attend and offer advice to the potential candidates.
The senate then appointed two committee members to the Sexual Assault and Awareness Committee. The committee members suggested implementing more lighting throughout campus and resource groups for victims of sexual assault.
The senate also appointed seven committee members to the Transfer, Re-entry and Veterans (TRV) Committee. Before being appointed, the committee members discussed having more focus on veterans and hoped to plan more events for TRV students throughout the year.
The meeting continued with senate appointing three committee members to the Gender and Sexuality Committee. The committee members emphasized education and allyship in gender and sexuality acceptance before being appointed.
After, ASUCD President Mariah Watson proposed Constitutional Amendment 44, which would create an ASUCD Investment and Accountability Board to advise senate members as to how the annual budget should be spent.
Several senators expressed their concerns regarding how far the amendment could escalate. Senator Sevan Nahabedian underscored the importance of senators making financial decisions as a part of their job.
After a discussion, the senators finally approved Watson's amendment.
The meeting concluded with ex-officio and elected officer reports. It adjourned at 11:30 p.m.
Written by: Emma Sadlowski – campus@theaggie.org