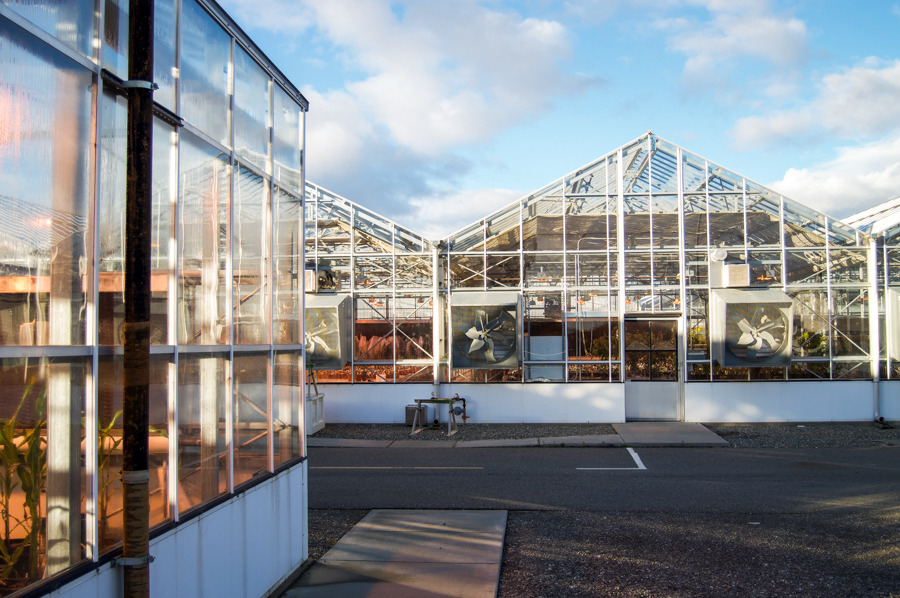 Partnership between UC Davis and Carnegie Mellon University to produce a robotic harvesting aid
In December 2015, the U.S. Department of Agriculture's National Institute of Food and Agriculture (NIFA) provided $1 million of funding to UC Davis to produce innovative robotic harvesting technology.
Stavros Vougioukas, a UC Davis professor of biological and agricultural engineering, will be leading the project with a team of researchers from UC Davis. He will be collaborating with Dr. Stephen Nuske, from Carnegie Mellon University, who will lead another team in developing the computer vision systems for the project.
"This project aspires to develop affordable technologies for next-generation, robotic harvest-aid orchard platforms," Vougioukas said. "The machines we envision will function as co-bots that collaborate with fruit pickers by physically carrying them and intelligently adjusting their vertical positioning with respect to the canopies in the orchard."
Vougioukas said that NIFA, which funds robotics in the field of agriculture, chose to fund his project after he submitted a proposal last year.
"There is a new call each year and UC Davis submitted a proposal, which was selected for funding after a peer review by the panel of experts," Vougioukas said.
Daniel Schmoldt, national program leader for NIFA, hopes that this project will provide advantages for U.S. farmers.
"By accelerating the adoption of robotic harvest-aid platforms, the project will bring financial benefits for U.S. fruit growers; market advantages for companies building agricultural equipment; increased safety and higher wages for farm workers; work opportunities for a wider, less physically capable labor pool, including women who are the backbone of rural communities; and fresh affordable fruit for consumers," Schmoldt said.
Rufayda Dhamani, a first-year sustainable agriculture major, believes that developing robotics at UC Davis will provide many benefits for farmers.
"Already, modern farmers are utilizing fully to semi-automated machinery for agricultural functions such as harvesting and sorting, and to keep a better track of their farm," Dhamani said. "I'm hoping that in the future the robotics industry is able to make cost-efficient products, so that more farmers [will] start incorporating robotics on their fields."
Vougioukas is optimistic about the project and the eventual impact that it could have on the agricultural community.
"Everyone here is very excited about this project," Vougioukas said. "We expect that some of the technologies developed through this project will diffuse into commercial platforms and contribute to increasing their adoption by growers."
Written by: Nick Griffen – campus@theaggie.org