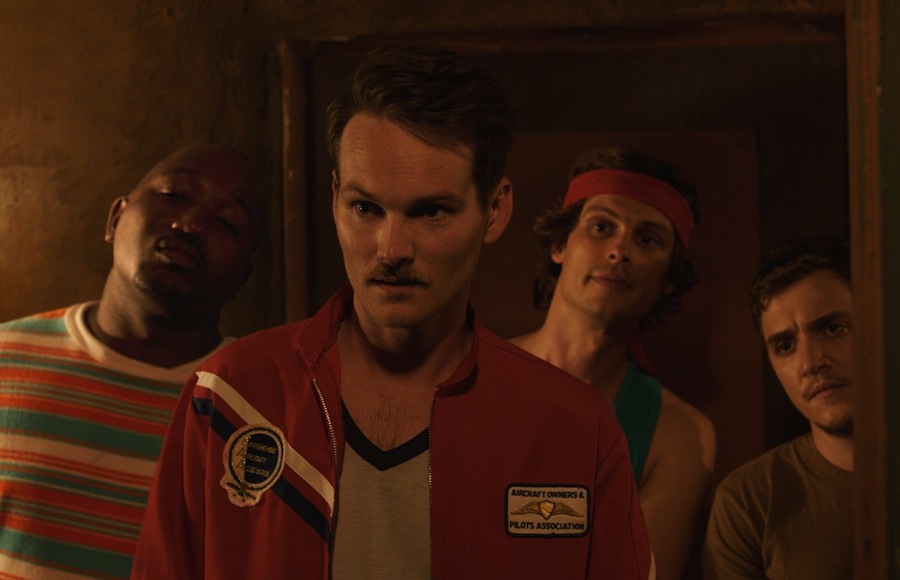 A movie Mark Twain would be proud of
Band of Robbers, a modern-day twist on Mark Twain's stories of Huckleberry Finn and Tom Sawyer, is a movie I've been anticipating for a year, and I was not disappointed. In fact, the film was so charming that it made me forget about my terrible experiences with Huck Finn in high school. Written and directed by brothers Adam and Aaron Nee, this movie will bring the audience members back to their carefree days of childhood.
The Nee brothers have written a delightful script, full of witty dialogue that Twain himself would be proud of. In this adaptation, Huck (Kyle Gallner) is newly released from prison hoping to have a fresh start. Tom (Adam Nee) has other ideas. Tom is now a police officer in his early 20s and a corrupt one at that. This was an interesting choice, but it paid off because it gave the character much more depth. Who would have ever thought that Tom Sawyer would grow up to become a cop?
Upon Huck's release, Tom gets their old group of friends back together to have one big adventure. Their group of friends include Joe Harper (Matthew Gray Gubler), whose character is the most loyal of them all, and Ben Rogers (Hannibal Buress). Tom and his friends plan to rob the pawn shop where the local legendary Murrell's treasure is rumored to be. He is partnered up with straight-edged rookie Becky Thatcher (Melissa Benoist from Supergirl and Glee), whom he falls for immediately.
Tom is usually a smooth talker with the world's greatest confidence, but when it comes to Becky, he's at a loss for words. The casting of Tom and Becky was perfect, and they genuinely seem like a pair of awkward, wide-eyed teenagers in love. Their chemistry is undeniable, and while I wanted to see more of their interactions, I think the Nee brothers did an excellent job balancing the romantic subplot with the main treasure-hunting storyline.
They have also managed to retain many aspects of Twain's stories while adding modern updates to keep the audience entertained. I particularly enjoyed their take on Jim, who was an escaped slave in Twain's original work. In this adaptation, Jim is now Jorge (Daniel Edward Mora), an undocumented worker who speaks only Spanish. Mora gives a powerful performance and updating the character of Jim was definitely a savvy choice.
The rest of ensemble is equally incredible. There are actors from all different backgrounds. Gubler, from Criminal Minds and Suburban Gothic, along with Nee and Hannibal, usually play quirky and comedic roles. Gallner and Lang, on the other hand, are best known for their dramatic work. I went into the movie worrying that these different acting styles would clash, but the combination of all these talents creates a lovely, nostalgic movie that will leave audiences wanting to go on an adventure of their own.
WRITTEN BY: Cara Kleinrock – arts@theaggie.org