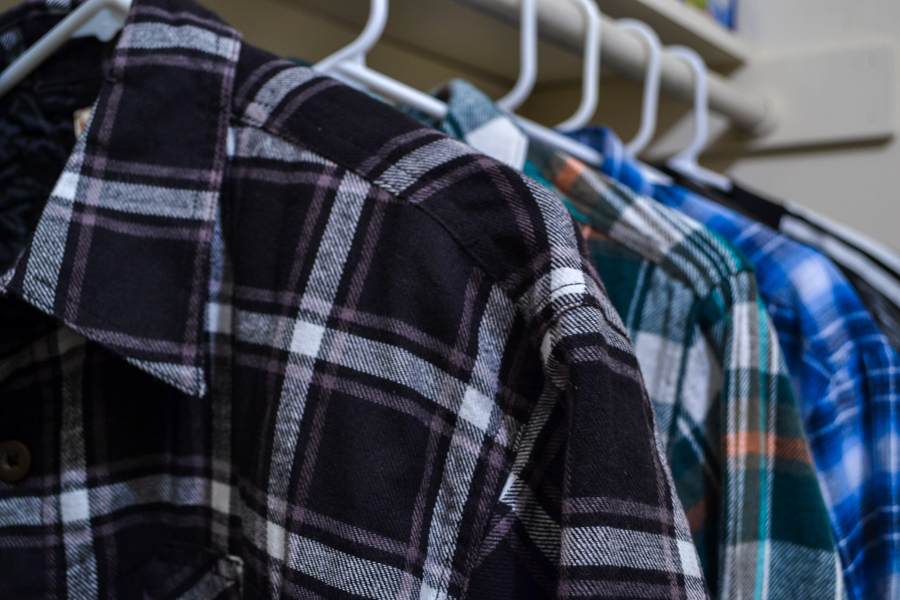 UC Davis professor Edward Heins has tried everything to stay relevant. He's watched "Keeping Up with the Kardashians," listened to Drake and even tried an açaí bowl, but nothing has worked. He still doesn't understand what a woe is, or why North West is anything more than a compass direction.
"I just want to relate to the students more," Heins said to me over a bowl of butternut squash soup that he brought for us to share.
The soup was cold, and I declined to take part because he had only brought one spoon.
"When I was in college I was the coolest! I used to wear five polo shirts layered one on top of the other! Five! My friends called me Ed McCool," Heins said, slurping the yellow soup.
This desperation led to what Heins calls the most nerve-wracking experience of his life: the day he wore a flannel to class.
"It was a red flannel," Heins said. "I once read a Buzzfeed article called 10 Man Buns That Will Drive You Wild and a guy was wearing one just like it. I bought it at K-Mart in the men's section."
That day the professor walked into class as he normally would, but desperately hoped one of his students would compliment him. He pulled out a mason jar containing a green smoothie, took what he thought was a casual sip and announced that night's homework assignment would be available on twitter @$wAGGIEstud3nt.
"It went okay, I think," Heins said. "I was a little distracted during class because I was thinking about the vegan leather shoes sitting in my Amazon cart the whole time, but other than that I think my flannel upped my cool-cat game significantly."
Mallory Marks, one of Heins's students, had a bit of a non-opinion on her professor's fashion choices.
"Who's Professor Heins?" she asked. "Oh. That's his name? Like the ketchup? To be honest, I don't pay attention in class. I was watching a video of a chicken running an agility course. It was really cute. You should check it out."
Professor Heins would like us to tell you that you can "feel free to slide into [his] DMs any time." To that we say proceed with caution: his Instagram is dedicated primarily to pictures of soup.
You can reach ALEX GUZMÁN at almguzman@ucdavis.edu and on Twitter @cactasss.