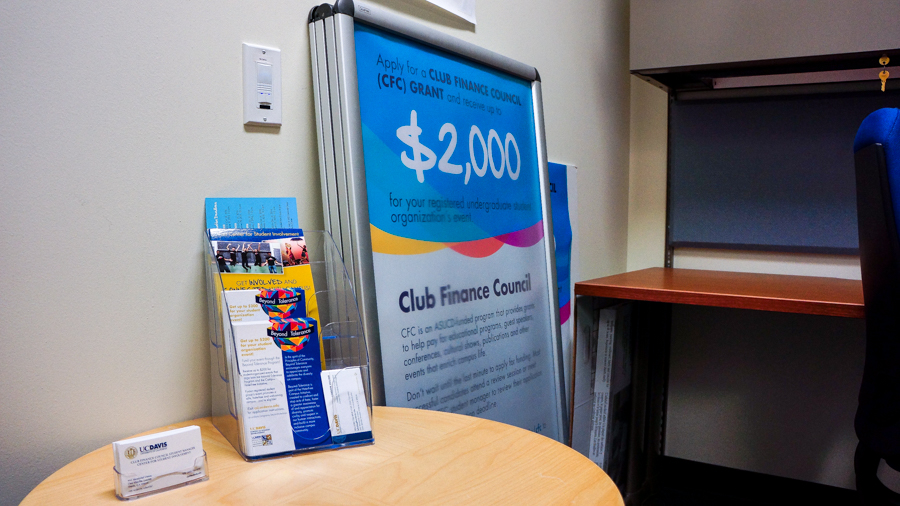 CFC halts ASUCD food catering, reduces annual club grants back to $2,000
In October 2015, former ASUCD Senator Alex Lee proposed Senate Bill 08, which allotted UC Davis clubs up to $2,500 annually and the option to have food catered by ASUCD services, specifically the ASUCD Coffee House (CoHo). Lee's bill was unanimously passed by the senate.
However, ASUCD's Club Finance Council (CFC) announced in late January 2016 that it repealed the bill, thus no longer providing ASUCD services and CoHo food catering for UC Davis clubs and organizations. CFC also clarified that it would bring annual club grants back down from $2,500 to $2,000 beginning in February.
CFC's decision was based upon the concerns the council had shared with Lee before the bill was proposed to the senate last fall. CFC agreed to increasing annual club grants to $2,500, but not to ASUCD food catering.
Third-year international relations and economics double major and CFC board member Funke Aderonmu, explained in an email interview the reasoning behind the board's concern over ASUCD food catering for UC Davis clubs and organizations in the bill.
"With the limited funding available to allocate to over 500 qualifying undergraduate student organizations, [CFC] felt funding food would further limit the amount of money available to students," Aderonmu said.
Despite these concerns, Lee still wanted to provide clubs with the option of food catering by ASUCD services.
"Clubs will spend days or weeks figuring out how to cater their events with food. This bill would be helpful for those clubs, especially during long conferences where food and refreshments might be expected," Lee said.
Lee is also confident that food catering will be financially beneficial for ASUCD in the long run.
"By opening up funding opportunities to our own services, we will redistribute money. This bill would unite UC Davis clubs and ASUCD services in working together," Lee said.
The bill presented to the ASUCD senate was Lee's original bill, proposing both an increase in club grants and ASUCD food catering. The CFC Board was surprised to learn that the original bill had passed through the senate without any of their suggestions amended. According to CFC bylaws, the council is not allowed to provide food catering to clubs and events.
"The bill that was passed was in conflict with the CFC bylaws," Aderonmu said. "The CFC Board had to decide whether they would sign off on the un-amended bill or would return to the original guidelines."
In January 2016, the CFC Board unanimously decided to return to the original bylaws, thus vetoing Lee's bill.
Before the bill was reversed, some clubs had actually registered for ASUCD food catering services for upcoming events. These clubs were informed via email that beginning in February 2016, food catering would no longer be available. Clubs were also informed that annual grants were reduced from $2,500 to $2,000 — the original budget before Lee's bill passed.
The Association of Body Image and Disordered Eating (ABIDE), one of the clubs that received the email, was disappointed in hearing this news. Yi Sum To, a fourth-year clinical nutrition major and ABIDE's treasurer, discussed the stress involved in catering for club events.
"It can be difficult to find food sponsors for events," To said. "When you need money for club T-shirts and other supplies, it's harder for us to gather up the money for catering."
Lee hopes to revisit this bill with CFC and further discuss potential options for club catering.
"I think it's best to work with what we're given and expand upon that," Lee said. "I think it's important to put a little more pressure into student government and express that people are using our services. It's beneficial to clubs and the association."
Written by: Emma Sadlowski – campus@theaggie.org