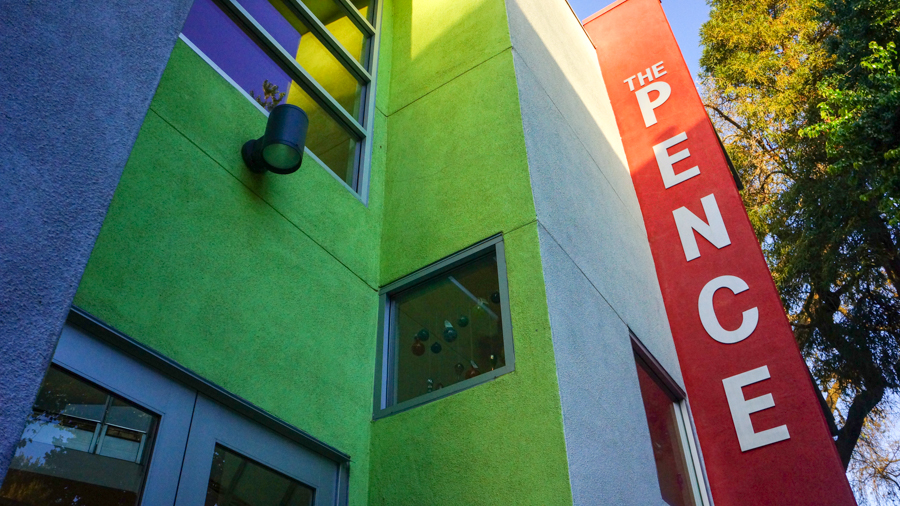 Exhibit explores link between art and science
The Pence Gallery's biennial exhibit, "The Consilience of Art and Science," will be open to the public from Jan. 19 to Feb. 28. The exhibition, started in 2009, explores the links and transdisciplinary qualities between science and art via pieces submitted from artists across the country.
Natalie Nelson, director and curator of the Pence Gallery, elaborated on the organization of the exhibition.
"It's always different artists [for each exhibition] and it's heavily technology-based this year," Nelson said. "[The submissions] usually [are] just because technology incorporates so much of science."
While there are many pieces exploring technology, the spectrum of mediums in the exhibit is wide. One of the most striking pieces is Longing by artist and UC Davis alumna Belinda Hanson. Longing utilizes a chair with elongated legs, a fishing pole with magnets on the end of the line and a record player to "explore the science of possibilities." Via a released statement from the artist, Hanson goes into further detail about the piece.
"I incorporate my degree in biology from UC Davis and my degree in sculpture from Cal State Chico to solve each problem," Hanson said in the statement. "My results are playfully plausible constructions perched on the boundary between what we can see and what we can't."
With 90 entries submitted for jury selection, the work of the jurors, Shih-Wen Young and Sharon Bladholm, was instrumental in guaranteeing the quality of the artwork. Young, a physicist and artist, explained the process of judging each piece of artwork.
"I went through each work asking, 'What beauty and meaning does this work bring to us?'" Young said. "What scientific knowledge does the artist try and represent in the work? Does it constitute an aesthetic existing in a different dimension?"
Even with those questions serving as a minimum criteria, narrowing down 33 final pieces out of the 90 entries was still a difficult task, according to Young.
"[The final pieces offer a] dynamic blend of perspectives inspired by the interface of art and science," Young said.
The Pence Gallery will host a reception for the exhibit on Feb. 12. For more information, visit the Pence Gallery's website.
WRITTEN BY: Rashad Hurst – arts@theaggie.org