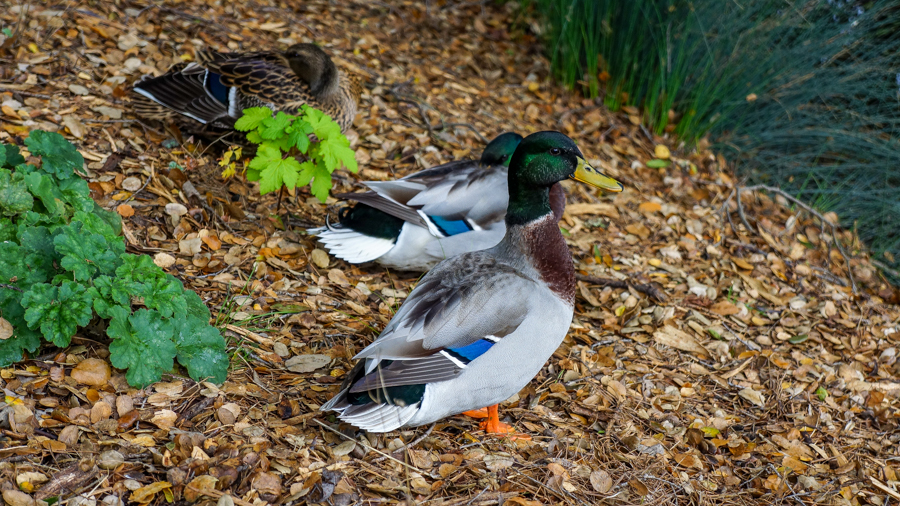 Annual wetlands, wildlife festival brings fish, fowl, fun to Yolo County
Since 1995, Yolo Basin Foundation (YBF) and its sponsors have held the Duck Days Festival in Davis. This year, the festival will take place from Feb. 21 to 22.
YBF is a non-profit, community-based organization founded in 1990 that offers environmental education programs related to wetlands and wildlife and helps establish the Yolo Bypass Wildlife Area. It partners with the California Department of Fish & Wildlife to expose the community to wildlife conservation and the importance of wetlands.
This Duck Days Celebration kicks off with the Welcome Reception at the Davis Arts Center on Feb. 21, from 5:30 to 7:30 p.m.
"It features art from Yolo County High School students and some photography," said Michael Herrera, volunteer coordinator at the Yolo Basin Foundation. "We have mostly gotten paintings and that sort of stuff, but in the past years we have gotten more three-dimensional art, which is nice."
Duck Days continues early Saturday morning from 9 a.m. to 4 p.m., with off-site field trips as early as 7 a.m. With over a dozen field trips to sites in surrounding regions and on-site exhibits and activities, there are events for adults and children alike. Some events include a bat workshop, live raptors from the UC Davis Raptor Center, avian photography and a falconry demonstration.
According to Ann Brice, former co-executive director of the Yolo Basin Foundation and past coordinator of Duck Days, the most popular event by far is the fishing for the youth activity, which allows children to fish at a pond stocked with trout. The event runs from 10 a.m. to 3 p.m. and all supplies are provided, along with some training if needed.
While there are many activities and exhibits to help people interact with wildlife, the main goal of the festival has always been to educate the community.
"Originally, when [Duck Days] started, it was just to make people more aware of the importance of wetlands […] and that has stayed the goal, to just raise community awareness and the importance of protecting these areas and caring for them," Brice said.
As the oldest wildlife festival in California, Duck Days has garnered support from other conservation organizations in surrounding areas, such as the Cache Creek Conservancy (CCC).
The organization has a long-standing relationship with YBF and has participated in the event for many years.
"We see ourselves as supporting a sister agency, if you will, in our mutual missions of protecting and restoring wild lands in California and environmental education," said Nancy Ullrey, executive director of the CCC.
Naturalist Autumn Turner will be attending the Duck Days event and representing CCC to instruct the community about environmental conservation.
The cost of the event is $20 to $30, depending on the number of field trips purchased. Children under 16 get free admission when accompanied by an adult. For more information on the event, visit www.yolobasin.org, or call the YBF at (530) 757-3780.
Written By: BIANCA ANTUNEZ – city@theaggie.org