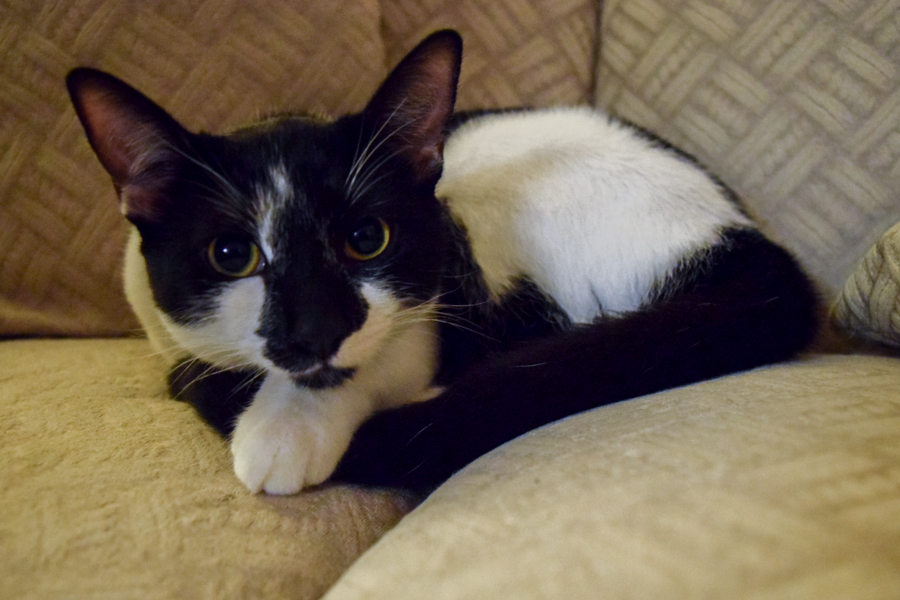 UC Davis Veterinary School of Medicine collaborates with UC Davis Medical Center for further stem cell research in humans
Cats with a disease known as feline chronic gingivostomatitis (FCGS) were chosen by the UC Davis Veterinary School of Medicine to undergo a clinical trial using stem cell therapy. FCGS is a disease that inflames the oral cavity of felines and often results in teeth pulling in order to reduce the inflammation.
Dr. Boaz Arzi, professor of veterinary dentistry and oral surgery, led the project, which looks to explore the versatility of stem cell therapies.
"It is a biological approach to therapy," Arzi said. "We didn't study the disease more than we studied stem cell therapy."
Dr. Arzi and his team first took fat tissue samples from the cats in the trial. The fat tissue was used to render stem cells that were injected back into the cats intravenously to aid in treating FCGS.
"We targeted this specific disease because it is a chronic inflammatory disease," Arzi said. "Our approach is immune modulation. We strengthen the immune system and make it more appropriate versus suppressing it."
Dr. Dori Borjesson, professor of veterinary pathology, microbiology and immunology, collaborated with Dr. Arzi on this project. She admitted her astonishment about the findings that this clinical trial yielded. The majority of the cats were cured or showed improvement with the treatment.
"The study findings were very surprising […] This was really our first really big success with stem cell therapy in small animals here at UC Davis," Borjesson said in an email interview. "We did not expect that cats would be completely cured and we also did not expect that the cure would be long-lasting (so far, no cats have relapsed)."
After a successful clinical trial with cats, Dr. Nasim Fazel, professor of dermatology at the UC Davis Medical Center, showed interest in this project. Because this study focuses on an inflammatory oral disease in felines, Dr. Fazel sees this study as especially relevant to her own research on inflammatory diseases in humans, including oral lichen planus, which is similar to FGGS.
"This is a novel approach to stem cell therapy that hasn't been used in humans yet," Fazel said. "In a way we are trying to carry over what we've seen in the animal model to set the stage for a clinical trial in humans to use stem cells to treat diseases like oral lichen planus."
Dr. Fazel has been communicating with Dr. Arzi to explore what possibilities these new and innovative approaches provide for her research. She has since submitted a grant request in order to field a clinical trial of her own.
"When we started having good results and started talking to our human medicine counterparts, then it became clear that there may be human applications to this," Arzi said.
Megan Badgley, the FGGS study coordinator, acknowledged that the UC Davis Medical Center and the UC Davis Veterinary School of Medicine have exemplified how they can collaborate to provide a holistic approach to medicine.
"This clinical trial is one that depicts the pinnacle of UC Davis One Health and our goal to integrate the value of medicine and research as a parallel to human and veterinary medicine and the vital role it plays in our daily lives as a community," Badgley said.
Written by: Nick Griffen – campus@theaggie.org