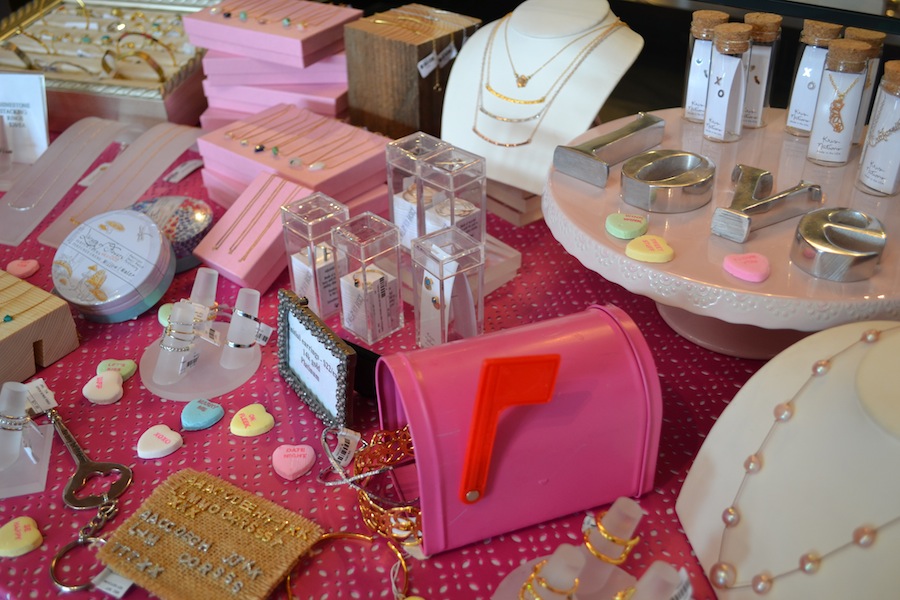 We've planned Valentine's Day for you, so just sit back and enjoy
This Valentine's Day, enjoy spending time with friends and loved ones with the many activities and events that Davis has to offer. Pick one option from each category below and fill your day with love!
Stores: Not sure how to woo your loved one this Valentine's Day? Check out our top stores to find the perfect gift that says 'I love you.'
Pinkadot Boutique
For either the valentines or "gal"entines in your life, Pinkadot Boutique on E Street has something to offer. There, you can find jewelry, lotions, bubble bath and Hankie Pankie underwear in an affordable $30 price range. Personalize your gift by choosing jewelry with either your or your loved one's initials.
Rire
Rire on 5th Street is selling date-ready outfits including red, pink and patterned dresses between $36 and $46. Some feature a lace overlay or floral prints. You could even opt for a solid color and add statement jewelry. Rire is also selling bralettes under $20 to wear on a date or an outing with friends. Check out the Rire Boutique blog for a tutorial on how to make framed grid heart artwork.
The Vault
At The Vault on G Street, you can purchase gifts for boyfriends or friends. A possible gift could be the Death Lens fisheye iPhone case for $40. Ideal for sports photography, the Death Lens includes one panoramic lens and one fisheye lens to give photographs an extra edge. The Vault is also selling a wide selection of wallets, Browning outdoors knives and shaving knives.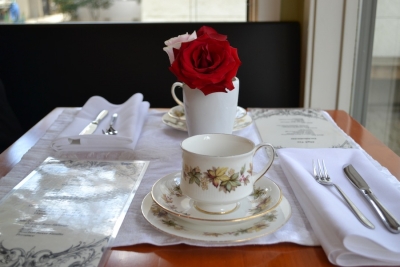 Food: Take a break from the hustle and bustle and treat your sweetheart to an intimate meal for two at any of these restaurants in Downtown Davis.
Tea List
Spend a fancy Valentine's Day sipping on fine tea and nibbling on delectable heart-shaped petit cakes with your beau/beaux. The Tea List on 222 D St. Suite #11 offers an Afternoon Tea Service for $19.95 per person, which includes your choice of tea, scone, assorted small tea sandwiches, pastry and fresh fruit. Upgrade to the High Tea Service for $29.95 per person and receive additional tea sandwiches with smoked salmon, curried chicken salad, cucumber mint or garden vegetables and a special gourmet French dessert. If you want to skip the tea service, grab a few pastries to-go for a sweet surprise.
Bistro 33
The chef at Bistro 33 on 226 F St. has concocted a delicious Valentine's Day special menu. The entree specials include lamb chops paired with a mint mango salsa, as well as seared scallops accompanied by a cauliflower puree and brown butter. To satisfy your sweet tooth, take a bite into the chocolate red velvet cake, made fresh for Valentine's Day evening.
The Mustard Seed
If you are feeling particularly fancy this Valentine's Day, head over to The Mustard Seed on 222 D St. and enhance your romantic dinner with four courses for $69 per person. For a starter, choose between a lobster tomato bisque or cauliflower florets soup along with a wedge salad or romaine caesar salad. There are nine decadent options to choose from for the main course — gnocchi with asparagus, grilled tenderloin of beef wrapped in bacon, herb and mustard enveloped rack of lamb and pan seared scallops on a bed of lobster mashed potatoes — just to name a few. For dessert, you have the choice between chocolate croissant bread pudding or raspberry sorbet. If you are not craving sweets, there is a savory truffle cheese plate option as well.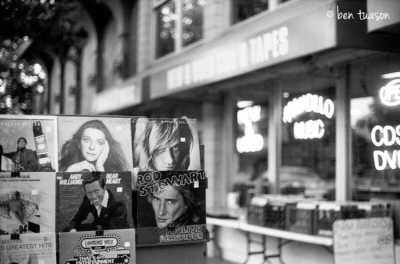 Events and art: Davis has special Valentine's events planned to entertain everyone this year. Choose any of the events below for an exciting way to celebrate the arts with your love.
Crafts Fair
Pick up a last minute gift or go shopping with your significant other between 11 a.m. and 4 p.m. on Feb. 14 at the Square Tomatoes Crafts Fair in Central Park. The event will include over 30 craft and food booths. The fair is run by UC Davis Craft Center instructors and will feature fused glass and handmade soap and quilts, among other items.
Davis Art Center
Take your date out onto the dance floor! The Davis Art Center will be hosting folk dancing instruction on Feb. 14 at 7 p.m. Dancing is free for first-time participants and $7 for returning dancers.
Gallery 1855
Artist Ben Tuason will host a reception at Gallery 1855, located at 820 Pole Line Rd., between 1 and 4 p.m. Tuason will be showcasing his exhibit titled "Davis Shopscapes," which captures historical changes made to Downtown Davis over the years. Enjoy spending time with your date while learning about the history of Davis.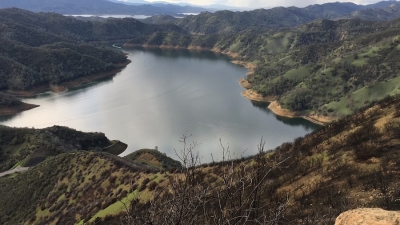 Activities: Vamp up your Valentine's Day with activities that are out of your normal day-to-day routine and perfect for couples.
Hike in Berryessa
Stebbins Cold Canyon Loop Trail in Winters, Calif. is an approximately 7-mile hike, winding up a majestic mountain train through the Putah Creek Wildlife Area. Once at the top, take a break on Annie's Rock and snap a selfie with your valentine and the beautiful view of Lake Berryessa. Remember to pack plenty of water, sunscreen and some snacks to enjoy at the top.
Picnic in the Arboretum
The Arboretum is a perfect way to spend time with your valentine and connect with nature. Stroll along the Arboretum path and take in Davis' natural beauty. The Arboretum is also a lovely place for a picnic, so bring a blanket and some delicious food to snack on and watch the sunset.
Massage at the Davis Massage Center
For a more leisurely Valentine's Day, wind down with a hot stone massage at the Davis Massage Center located on 129 E St. in Davis. Relieve stress and book a 30-minute massage for $45 per person, or check out their various other options.
Written By: SHIREEN AFKARI & CAROLINE STAUDENRAUS – city@theaggie.org