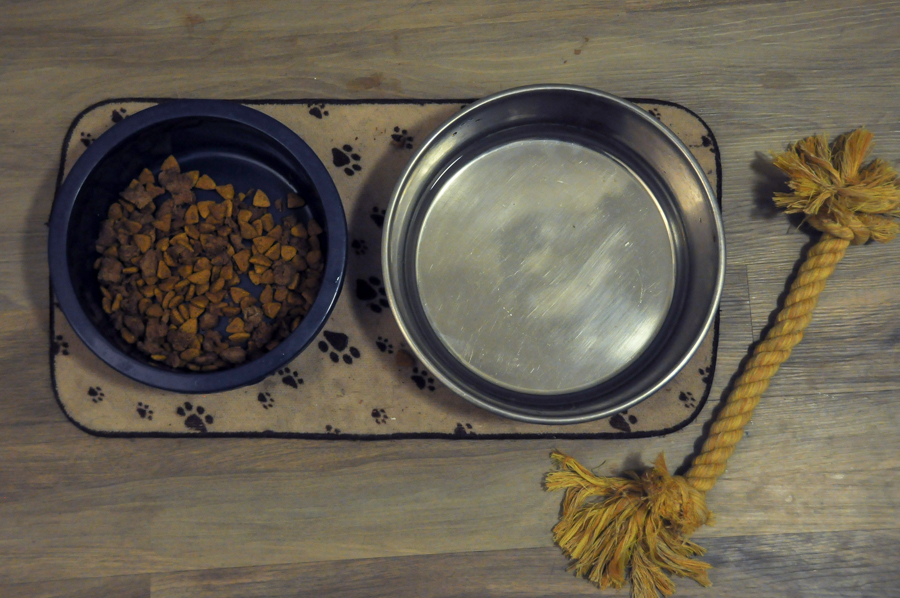 Deceased dog found dumped, abused on side of road earlier this year
A deceased dog with indication of abuse was found wrapped in a carpet earlier this January. A man found the dog dumped on the side of Road 22 near the northbound I-5 on-ramp in Woodland. Yolo County Animal Services received the call and Yolo County Sheriff officers were dispatched to the scene.
Inside the carpet, deputies found a pit bull that was mostly gray with some white markings on his body. The dog had a plastic bag taped around his head and his front and back legs were taped together.
"The Yolo County Animal Services performed a necropsy on the dog and determined he died from asphyxiation," said Kate Tuggle, spokesperson for People for the Ethical Treatment of Animals (PETA) .
According to Tuggle, the forensic pathologist who examined the dog, there were around 50 to 100 bites on one of the dog's legs, leading to allegations that the dog was used for fighting. The findings also indicated that the dog had struggled to fight his way out, having torn one leg out of the tape.
"Dogs used for fighting suffer tissue damage, bruising and deep knife-like cuts from other dogs' jaws," Tuggle said. "Cruelty to animals is a worldwide concern and we have seen dogs after they have been forced to fight, barely able to walk and stand. The losers of these fights are often killed by their handlers for not having performed."
PETA receives hundreds of reports of crimes against animals every week from people demanding justice, much like the story of this pit bull. PETA and other organizations often offer rewards for anyone with information that will aid in the investigation.
The Animal Legal Defense Fund (ALDF) is also offering a $5,000 reward for information leading to the arrest and conviction of the person or persons responsible for this atrocious crime.
"This type of crime can be prosecuted as a felony under California law," said Lora Dunn, staff attorney of the Criminal Justice Program at ALDF.
ALDF is a national organization that assists prosecutors and law enforcement on cruelty cases with anything from legal assistance to providing grants and offering rewards for information about cruelty cases nationwide.
"Our hope in offering this reward is to encourage folks to come forward if they have information on who might have perpetrated this heinous crime," Dunn said. "If that information leads to the arrest and conviction of the perpetrator, then we would be able to pay out that reward."
Alison Gerken, president of the UC Davis Behavior Medicine and Animal Welfare (BMAW) Club, heard of this incident and was appalled by the brutal nature of the crime. However, Gerken explains that this tragic event could have been prevented.
"While some animal abuse cases are a result of people deriving some sick pleasure from torturing animals, many abuse cases stem from ignorance," Gerken said in an email interview. "Many people do not know that municipal shelters exist to help care for unwanted animals in the community."
Anyone with information regarding this case, or other cases of animal brutality,  can contact Yolo County Animal Services at (530) 668-5287 to help bring the perpetrator to justice.  
Written By: BIANCA ANTUNEZ – city@theaggie.org