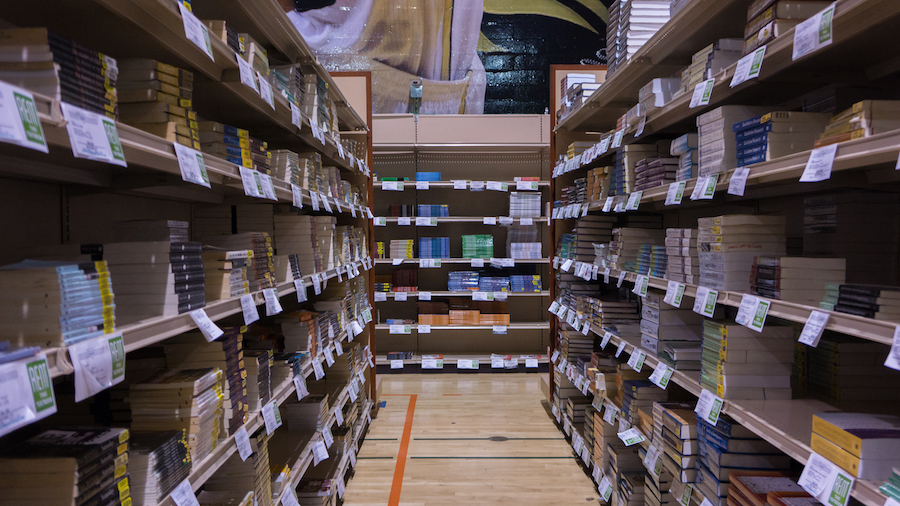 Extensive security precautions at temporary bookstore helps in catching culprits  
Two students were arrested Jan. 12 at the temporary bookstore at the UC Davis ARC Pavilion for burglary and theft after walking out with stolen textbooks. UC Davis student Adam Sato, 21, and James Hoblitzell, 19, a student at UC Merced, were taken into custody after employees reportedly saw the pair sneaking textbooks out of the store without paying.
"They were observed by bookstore staff putting books into a backpack and then leaving without paying for them, so staff followed them outside and called the police, who arrested them," said Andy Fell, associate director of news and media at UC Davis.
The bookstore was relocated to the ARC after its original location at the Memorial Union (MU) began renovation in 2015. The bookstore is expected to move back to the MU in Spring 2016.
"Shoplifting is fairly common in our campus stores as it is at nearly all retailers," said Jason Lorgan, director of the UC Davis bookstore, in an email. "Having said that, we believe we experience less theft than many mainstream retailers, primarily because of the market we serve."
Lorgan also notes the different procedures that the store has had to implement since moving to the ARC, including placing non-uniformed employees who monitor the area.
"The temporary spaces have extensive camera systems for the safety and security of our stores and customers, and plain-clothed student loss prevention employees roam the locations just as they do in our permanent locations," Lorgan said. "The spaces being more spread out now have created some challenges that we have had to adjust our procedures to compensate for."
Maheep Virk, a fourth-year neurobiology, physiology and behavior major, expressed his disappointment in the incident and his thoughts on the students' motives.
"It's understandable that somebody would try and steal them. I just don't think that that's really the morally correct thing to do," Virk said. "They probably realize that it's probably harder to keep track of because the bookstore is now at the ARC and it's a lot harder to catch people since it's more of just a cage with books in it."
Both Sato and Hoblitzell were booked at the Yolo County Jail on burglary and theft charges. Most students who shoplift pay a civil demand fine and are sent to Student Judicial Affairs. Fell notes that the nature of the incident is rare, but unfortunate.
"I don't recall a similar arrest being made," Fell said. "It's unfortunate. We'd rather not see people try and do something like that."
Written by: Ivan Valenzuela – campus@theaggie.org