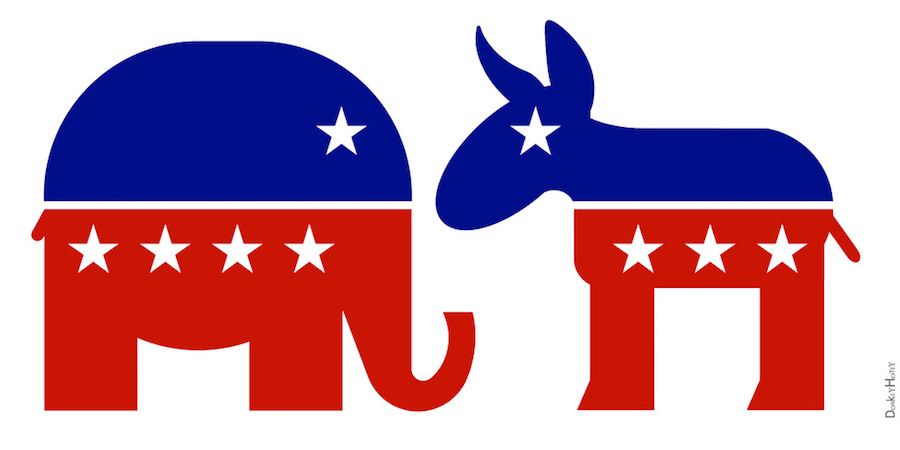 New research on Latino populations and election cycles presented by UC Davis.
As the 2016 year quickly unfolds, so will the presidential election later this November. But before any candidate can declare presidency, they all rely on one thing: the voter turnout. Whether it is local, state or national elections, each candidate depends on citizens coming out to the polls and making their voice heard over issues that face our country.
Of particular interest is the growing Latino community. Mindy Romero, director of the California Civic Engagement Project (CCEP) at the UC Davis Center for Regional Change, presented research on the changing demographics and how they are driving elections. The presentation was in January at the UC Center Sacramento.
"We're very interested in questions about representation," said Romero. "Understanding and identifying disparities in participation — it's an overarching value to my work and the CCEP. Latinos are a very large group in California and nationally that are underrepresented. If you are interested in higher participation for everyone, you need to look at underreported groups."
According to Romero's research, Latinos have driven large demographic changes in the United States over the past 30 years. The group now constitute 17 percent of the country's population and as of 2014, have grown to a population of 55 million. With that growth, also came a steady amount of Latino voters — growing from 2.6 percent in 1980 to 8.4 percent in the 2012 presidential election. In the context of other ethnicities, non-Latino whites have decreased from 90.1 percent to 73.7 percent in the same time frame. This means that Latinos — particularly Latino youth — may have a larger role to play in the upcoming elections, as well as future political processes.
"It's a challenge and opportunity that the population is so young," Romero said. "Right now they're all at lower numbers. […] There is power in numbers. If they galvanize, then candidates have to pay attention to young people. They can demand a lot of service to their needs and what they want to see."
The Latino youth are capable of much, as 94 percent of the U.S. Latino population under 18 are native-born. And with nearly 800,000 turning 18 each year, they hold a strong grasp on their fraction of the citizen voting-age population.
When it comes to elections though, the electoral is no exception from the disparities among minority groups. The electoral representation in state's votes are not as large when compared to the actual representation the groups have in the state's population. In fact, the 2014 midterm election saw Latinos become the most underrepresented group in the electoral process. This is in part due to a low registration to turnout ratio and a resultingly low voter turnout.
"There are many reasons why Latinos don't vote," said Ruben Gil, identity development coordinator for Yik'al Kuyum of the Student Recruitment and Retention Center (SRRC). "The primary reason is because voting is oftentimes inaccessible to Latinos because of location, time and simply not understanding the process. The last factor is unique to Latinos because many of us are first or second generation immigrants and so, voting wasn't ingrained into our minds because our parents couldn't even vote."
However, through education on political issues and the voting process, Latinos can prove to be an impactful part of elections.
"The more motivated a group is in terms of voting lies in making that group feel included in the process or even feeling like their vote matters," said Yovanna Aguilera, fourth-year psychology and neurobiology, physiology and behavior double major. "This whole sort of 'us versus them' mentality that's propagated in political, social and educational institutions can lead to people feeling isolated and unwanted in the process."
California not only has more Latinos with a bachelor's degree than the national average, but most Californian Latino voters are under the age of 35.
California itself holds a sizable democratic voting base with Latinos taking a stronger stance on that side. This made California the first state where the Latino vote became the swing vote — changing it to a strong democratic state through the 1990s.
"Latinos are the largest — numerically speaking — unrepresented group in California," Romero said. "California is a non-swing state, but if Latinos weren't here that wouldn't be the case. Without the Latino vote, California would not be a safe Democratic state and the race would look very different."
This leaves the question: how will Latinos fare in the upcoming election cycles? Swing states are starting to see more Latinos integrate into their populations with about 17 percent of the eligible vote lying in swing states and the rest in non-swing states, both of which hold large voting power.
"I think the Latinos will have impact in 2016 — presidential, statewide, local and even in non-swing states and places like California," Romero said. "The question is how they mobilize. The more they do, the more the impact they'll have. Turnout is higher in presidential elections and a part of that is because people turnout more."
Written by: Alan Castillo — theaggie.org