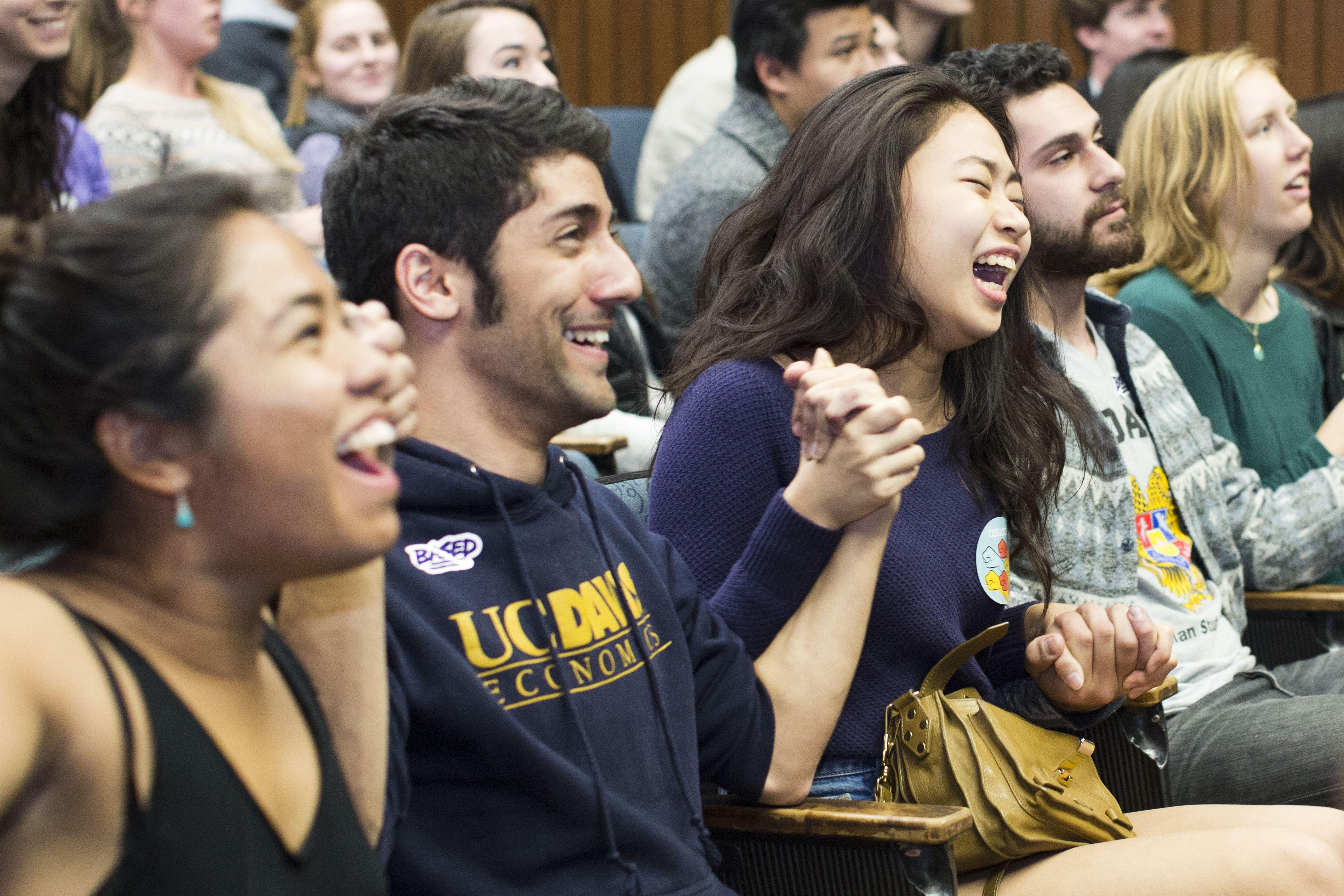 Student body elects six senators, new executive team
On Feb. 19 in Wellman Hall, current ASUCD President Mariah Kala Watson and Elections Chair Daisy He announced the 2016 Winter Quarter election results.
The six newly elected senators are Sam Chiang, Shaitaj Dhaliwal, Sofia Molodanof, Sam Park, Irveen Grewal and Ricardo Martinez. Of the elected senators, Chiang, Dhaliwal and Martinez are part of the BASED slate, while Park, Grewal and Molodanof ran as part of the SUMMIT slate.
For the executive team, the new ASUCD President and Vice President will be Alex Lee and Abhay Sandhu, respectively. Lee and Sandhu ran as part of the SUMMIT slate.
All three of the election's measures passed. These measures include The Green Initiative Fund, which will create an approximate $150,000 cash pool to fund green projects, The California Aggie's fee initiative, which will produce print newspapers, and the ASUCD Investment and Accountability Board Amendment, which will create an 11-member board of staff, students and faculty to enhance accountability on campus.
For full results, visit: elections.ucdavis.edu.
Written by: JASON PHAM – campus@theaggie.org