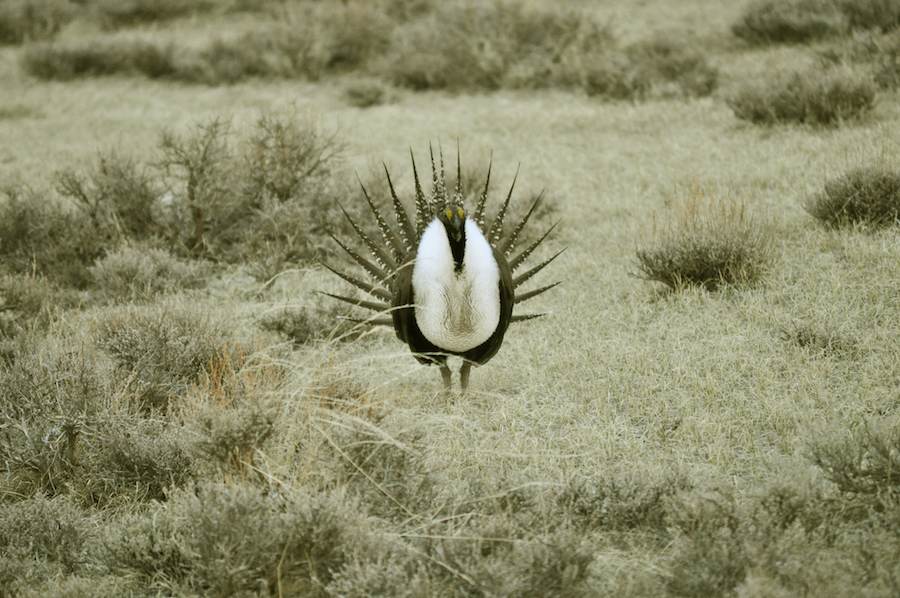 UC Davis researchers explore reasons, uses for sexual selection of birds using robotics
On Feb. 11,  Leonardo Art Science Evening Rendezvous (LASER) hosted an art, science and technology speaker series in the Plant and Environmental Sciences Building at UC Davis. At this event, UC Davis professor of evolution and ecology Gail Patricelli held a lecture discussing her findings about the sex lives of birds.
"Darwin's theory of natural selection is of course very powerful in explaining the evolution of traits like camouflage, coloration and lots of [other] different traits," Patricelli said.
Patricelli discovered that certain species of birds develop features that hinder their chances of survival, but increase male birds' chances of reproducing.
"Darwin's theory of natural selection alone has a more difficult time explaining animals like the peacock, for these elaborate traits and behaviors seem to make the males in particular easy targets for predators," Patricelli said. "His theory of sexual selection proposes that these elaborate traits like the peacock's aid in reproduction."
Patricelli travels with her team of researchers each spring to Wyoming to study male sage-grouse, which attract females through various movements and behaviors.
"You have to be able to experimentally manipulate this interaction between males and females," Patricelli said. "That's where the robots come in."
To more closely observe the displays of courtship, the team used various renditions of robots that were disguised as female sage-grouse.
"The males puff up and strut around, and moving around amongst them there are females," Patricelli said. "They will visit multiple males to watch their displays and keep moving until they decide who they want to mate with."
This research allowed Patricelli to decide what makes certain males successful over others who also seek to mate.
"Show up and work hard is the number one rule to be successful as a [male] sage-grouse," Patricelli said. "If a male is too intense too soon, then the male will freak the females out."
The footage that was captured by these robots provided close-up evidence of sage-grouse mating behavior. During the presentation, various clips of the courtship rituals between the female robot and the male sage-grouse were shown to the audience.
"I think it's interesting how animals present themselves to show they are the ideal mate," said Richard Tu, a third-year economics major. "If I did something similar, people would think I'm mentally unstable."
Anna Davidson, organizer and chair of LASER, chose Patricelli as a lecturer for this event due to an earlier rendition she had heard of the same speech at a previous event.
"I always think that sustainability and environmentalism is really important," Davidson said. "Professor Patricelli does it in a really entertaining and fun manner. I feel like the audience can really connect with her."
The next LASER event will be held on April 14 and is open to the community.
Written by: Nick Griffen – campus@theaggie.org