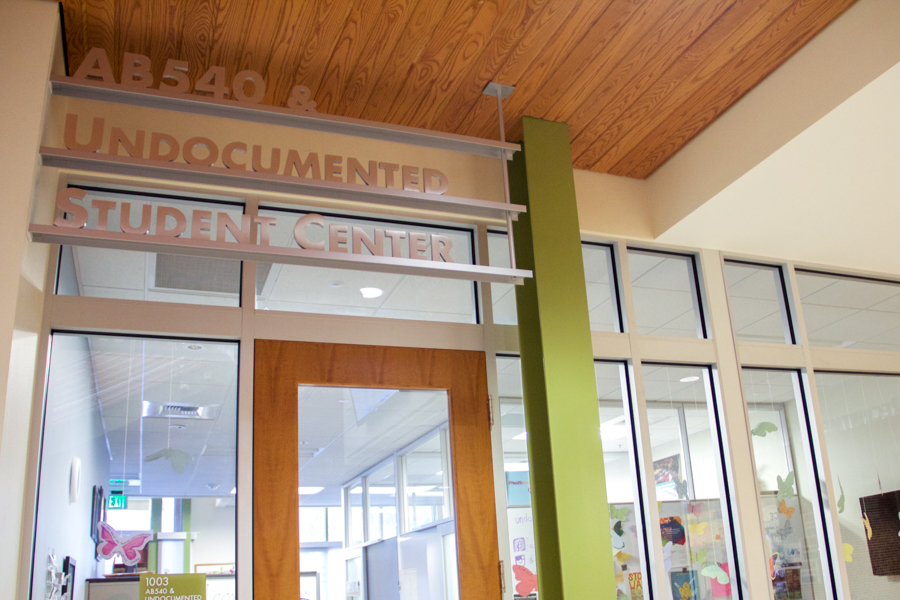 New program to financially assist AB 540 students at UC schools
On Jan. 28, the UC Office of the President announced a plan to launch a new loan program at the University of California (UC). The program, titled the California DREAM Loan, is intended to help undocumented students pay for college.
According to UC President Janet Napolitano, the program will accommodate over 3,000 undocumented students attending UC schools in an effort to ease their financial burden. The loan will be available starting next quarter for all AB 540 students.
Currently, undocumented students who graduate from a California high school and meet the California DREAM Act requirements are eligible for state and university aid. However, they do not qualify to receive federal aid, which, according to Napolitano, puts them at a severe disadvantage. This loan aims to close that gap.
"By reducing barriers and expanding access to higher education for undocumented students, the UC is investing not only in the future of these students, but also in the future of our state and nation," Napolitano said in a press release.
The loan program began with California State Senator Ricardo Lara, who authored SB 1210 in 2014. The UC sponsored the bill because Napolitano recognized that access to student loans was a gap in what they were able to offer undocumented AB 540 students.
According to Claire Doan, a media relations specialist for the UC, in order to qualify for the loan, undocumented students will need to prove that they have financial need for the loan which the UC will ascertain through the California DREAM Act application. Students whose families are low- or middle-income have "financial need" if their ability to pay for tuition is less than the cost of college.
However, this loan is only for students who are undocumented and therefore fall under the AB 540 category. Students who are citizens of the United States have access to federal loans, but there are very limited loan programs for international students who are in the U.S. on an F1 or student visa.
The DREAM Loan program is said to cost $5 million for the first year. The California Legislature provided $2.5 million for the UC's budget and the UC will be matching it with another $2.5 million from their own funds. After the first year, the UC and state government will decide on an annual basis how much they will need to spend to keep the program sustainable.
The UC has started informing California high school counselors about the loan program through electronic bulletins and in-person UC counselor conferences. The UC has also incorporated the California DREAM Loan into their financial aid materials used to advise undocumented students.  
So far, according to Doan, the feedback to this new loan program has been very optimistic.
"We've received very positive feedback regarding the California DREAM Loans program and its ability to provide much-needed financial aid to undocumented students who have relatively few options," Doan said.
According to Andrea Gaytan, director of the AB 540 & Undocumented Student Center at UC Davis, several students who will qualify for this program are excited to have this loan as a backup in case they are unable to pay for tuition, though many are not planning to use it unless necessary. This loan program will make it easier for undocumented students to have a more normal college experience and may possibly open up opportunities for them, according to Gaytan.
However, Gaytan also expressed some concern about the possible lack of funds for the program, arguing that $5 million is not going to be enough for all 3,000 undocumented students at UC's across the state.
"One of the challenges in implementation is coming up with a total amount," Gaytan said. "If you multiply $4,000, the maximum amount the legislation has outlined to AB 540 students in one year, by the number of current AB 540 undocumented students on our campus, the number is over $1 million just at UC Davis for one year. That's a lot of money."
Although the funding is a concern for Gaytan, she said she is looking forward to the implementation of the program because it helps close the gap in financial aid between undocumented students and citizens.
"I think it's very promising that undocumented students will have options to help fill that gap in funding, although it is still not equitable to what U.S. students have at their disposal," Gaytan said. "But it's something and something is better than nothing."
Written by: Sangeetha Ramamurthy – campus@theaggie.org