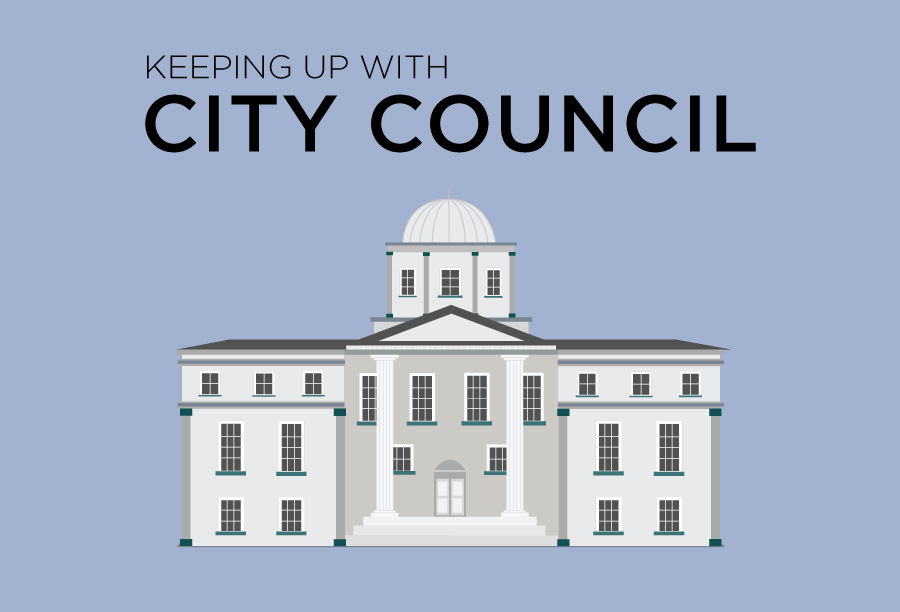 In an effort to address the city's concerns about Downtown Davis nightlife, Davis Police Chief Darren Pytel addressed the City Council at a meeting on Feb. 16. He recommended the implementation of an ordinance that would require entertainment establishments to obtain operating permits.
Pytel explained that while there haven't been many violence arrests, since September, there have been 75 DUI arrests and 75 drunk in public arrests originating in the downtown area.
Following an approach that has been effective in decreasing the number of violent incidents in Sacramento's entertainment districts, he suggested that Davis introduce similar safety measures. The measures implemented in Sacramento include increasing policing in target areas, establishing entertainment operating permits and requiring businesses to hire armed private security or to form contracts with city police departments for additional law enforcement.
Rather than closing bars and nightclubs at midnight, like many people have suggested, Pytel said applying a "soft-closure" on nightclubs and bars can reduce public safety issues.
Soft closure would reduce or eliminate entry or reentry into establishments and would not allow people to form new lines after a certain time. This way, businesses would be allowed to remain open until 2 a.m., but would prevent people who are too drunk or who have been kicked out of one place to gain entry into a new one. Servers would also be able to monitor alcohol consumption more effectively because people would visit fewer bars on a given night, which could lead to a reduction of alcohol-related incidents.
At the meeting, Kevin Huang, a Davis resident and owner of Sophia's Thai Kitchen, expressed his support for an ordinance that requires operating permits.
"This is the most equitable solution to ensure overall public safety without compromising the autonomy of individual businesses. Additionally, having to renew these permits on a regular basis incentivises responsible business practices and encourages continued dialogue between business owners and Davis police," Huang said to the council. "A thriving and vibrant downtown nightlife is something to be nurtured, not merely tolerated or punished."
Some of the concerns associated with a hard closure time are a potential increase in the number of house parties or more drunk driving incidents, as students and young adults travel out of town in search of other places to drink.
"If we shut down earlier, then folks can go to 7-11 and go buy an 18-pack. Some of the kids that were at the bar are going to go home and fall asleep, but some are going to keep partying and they're going to be going to a worse place," said William Arnold, a Davis resident, at the city council meeting.
Arnold indicated that the safest place for people, especially young college students, to drink is a bar. At public establishments people's legal drinking age is verified, their alcohol consumption is monitored, and security is there in case a fight breaks out, unlike at a house party.
"A hard closure is a just bad idea from a public safety standpoint," Arnold said.
Mariah Kala Watson, UC Davis' ASUCD President, addressed the council and discussed a student survey that reveals some of students' downtown safety concerns.
45 percent of students who answered the survey said they go to downtown specifically for the bars. 10 percent of the students actually responded to the survey.
"When we talk about entertainment and nightlife, this is the place that we go to, this is within driving distance, this is where we have tipsy taxi and safe ride in order to ensure safe partying," Watson said at the meeting.
Watson said students fear early closing times for bars because that would mean they would need to travel to places like Sacramento and Fairfield to party.
"When you talk about closing the bars at midnight, from a student perspective that's unrealistic — a lot of our discussions on Thursday nights don't get out until 8 or 9 p.m. and that would cause us to potentially pre-game even harder, so that's drinking even more before you get to the bar," Watson said.
This is also a concern for students because it would increase drunk driving accidents as students try to make their way back home from out of town or perhaps into other parts of Davis after the bars close to continue drinking.
After listening to the public's comments, councilmembers agreed that a soft closure and adoption of operating permits is the appropriate way to address the issues downtown.
"Increased screening at the door, a higher level of security qualification requirements for the bouncers on site and increased police presence are important," said Councilmember Brett Lee at the meeting.
Lee expressed his desire to differentiate businesses' regulations depending on their hours of operation.
He also said he would like to incorporate looser restrictions for establishments that provide good security and serve as good models.
Councilmember Rochelle Swanson voiced her support for a permit ordinance and added that she would also like to prioritize better lighting in downtown as a safety measure for everyone.
She also discussed the possibility of extending some businesses' closing hours in order to prevent people from roaming downtown after they leave a closed establishment.
Pytel agreed to return to the City Council in April with an ordinance to be approved by the council, taking the feedback given at the meeting into account.
Written By: CARLA ARANGO – city@theaggie.org