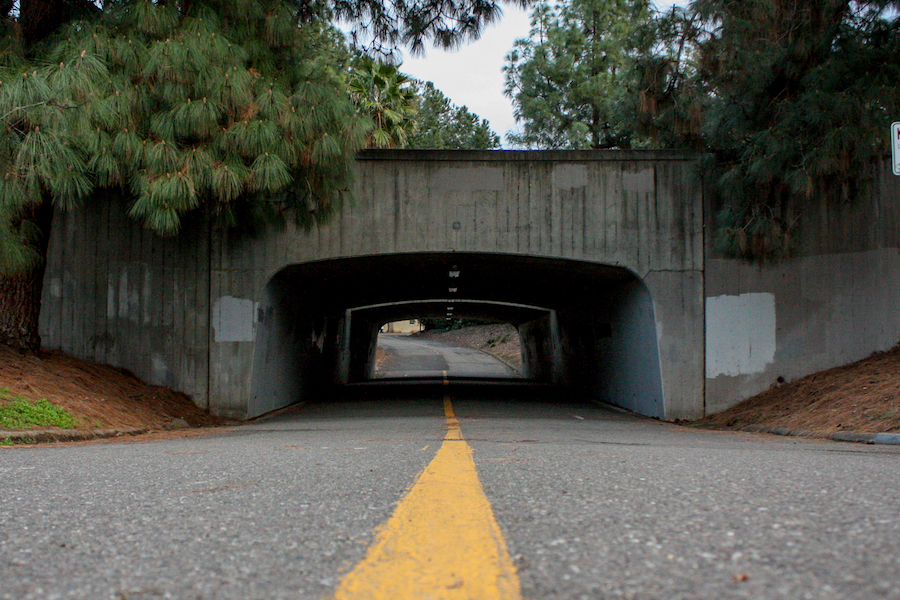 Students, faculty discuss campus legends passed down for generations
Amidst chilling rumors of radioactive beagles and cows on the roof of school buildings, UC Davis is certainly no stranger to a long history of urban legends.
"It's amazing to us how these stories have passed [down] year after year, when we only house first-year students," said Richard Ronquillo, assistant director of the Student Housing Communications and Student Housing Outreach Program.
For years, legends of eerie occurrences around campus have left a mark on generations of students. According to first-year Spanish major Kenton Goldsby, the old Tercero buildings were home to many mysteries that remain unsolved.
"[Before] we replaced a lot of our housing buildings, the students were able to get up on the roofs of a lot of our buildings, over the Cuarto area and in the high rise[s]," said Emily Galindo, executive director of Student Housing and associate vice chancellor of Student Affairs.
The  rooftops of the student housing buildings served as the central location for a majority of urban legends that took place in residence areas on campus.
"A lot of our doors go to the roof," Ronquillo said. "There used to be this belief that if you ever knocked on that door [to the roof], people would knock back. People would always be scared to knock on that door at night."
According to Ronquillo, many of the legends at Davis took place in a building called Casa, which was an old Tercero building that housed the Chicano-Latino program. The Casa building was known for its walls, which were decorated from top to bottom with peculiar murals of nameless people.
"For a long time, that was the home for most of the legends in student housing," Ronquillo said. "There was one [mural] with a little girl in a white dress and the residents believed [that] at night, [she] would come alive and [roam] around the building. She would have black hair in a ponytail and students [swore] that they would see this little girl running around the building at night playing and laughing."
The Casa murals haunted students in Tercero residence halls for years.
"There [were] murals where people [painted] black silhouettes of all the residents and put them up on the walls," Ronquillo said. "Students would do laundry, and they would get scared [because] they'd turn around and the silhouettes would move."
According to many students, Casa was not only known for moving silhouettes and a laughing little girl in a white dress, but also for a reappearing painting.
"The old buildings used to have overhangs on the windows, and there was a photo that someone had drawn — a woman's picture — on the overhang," Ronquillo said. "The urban legend was that Housing always painted over it, over and over again, and the mural would leak itself through."
Some of the legends also include peculiar rumors of deaths in the residence halls.
"About 10 [or] 15 years ago, there was a kid who was attending UC Davis and was in a fraternity," Goldsby said. "[People] hadn't heard from him for a couple days and they didn't know where he was, until they finally checked his bedroom at the frat, and they found him there dead. He'd been stabbed in the back 20 times."
Although the Davis Police Department insisted the death was a suicide after finding a suicide note left in what appeared to be the student's handwriting, most students believe there's more to the story than just that.
"How do you stab yourself in the back that many times?" Goldsby said. "How do you commit suicide by stabbing yourself in the back? It doesn't make sense. There quite possibly could be a murderer that was in Davis that [was] never caught."
Old buildings, such as the Segundo high rises built in the 1970s, are avoided by students due to their "darker atmosphere."
"In Gilmore, Ryerson, Bixby and Malcom, there [are] no students that live on the first floors," Galindo said. "We used to call the lounge spaces down below 'the morgues.'"
According to Goldsby, there was also an eerie note left in one of the Segundo elevators, a room haunted by twins and legends of secret tunnels underneath multiple student housing areas.
Although the Davis campus has its fair share of urban legends, not all UC Davis histories are quite so macabre.
"It's been a tradition in Davis for a really long time that during finals week, if you rub some of the egg heads around campus you'll get good luck, and you'll pass your finals," said second-year communications major Noelle Haycraft.
Despite their dark nature, these legendary tales serve as part of the campus' long trail of histories that make UC Davis a place that students can call home.
"These stories create a shared experience for students," Ronquillo said. "They believe that these things are happening and they're all a part of it."
Written by Allyson Tsuji – features@theaggie.org