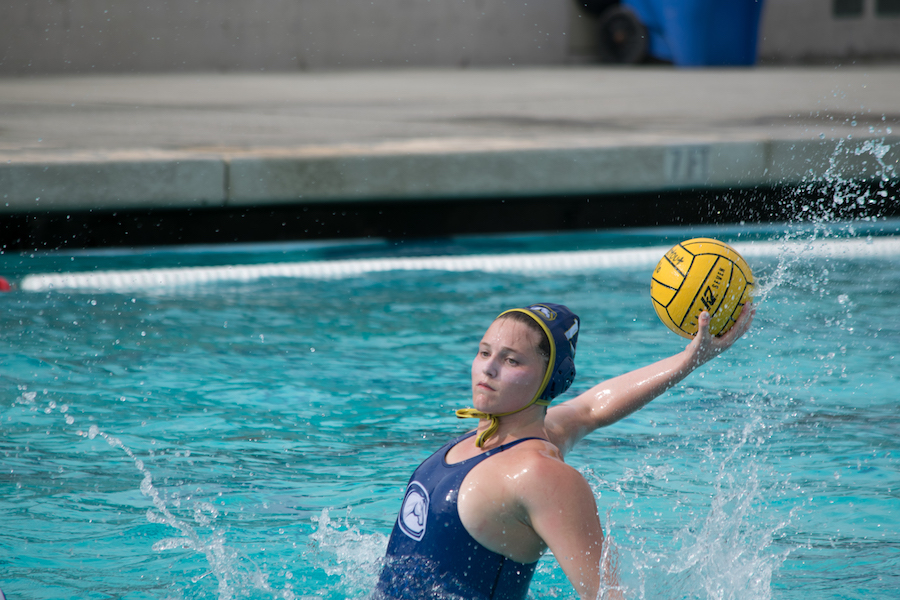 14-5 loss to Stanford concludes home tournament for UC Davis
An early lead by Stanford left the Aggies off to a rough start as the score was 3-1, and by the end of the first half the Aggies were trailing the Cardinal 7-1.
Sophomore center Greta Kohlmoos led the Aggies through the first half, picking up one point in the second half and playing predominantly defense to put up an equally challenging match for the No. 4 nationally ranked Stanford. Along with senior center Allyson Hansen and sophomore attacker Heather Johnson, who played against her sister senior guard for The Cardinal, Rachel Johnson, the game was filled with a certain amount of intensity that would lead a spectator to question the story told by the scoreboard.
The tally by Kohlmoos was made by an intense ball recovery, as she turned to the goal for an undeniable Aggie point during the final seconds of the third period, a successful shot on goal that head coach Jamey Wright feels the Aggies needed to improve on.
"I think the biggest problem for us today was that we got very tentative shooting the ball and then when we did shoot, we weren't putting it on goal," Wright said. "They are a really good team, but you have got to still take shots and water polo is such a transition counter attack sport, you miss a shot and they're going. It's very hard to catch up if you give somebody a two stroke lead or a three stroke lead because they are a fast team."
The Aggies managed to force some fouls that led to several exclusions, which aided them in picking up more points in the second half, one of which was scored on a six versus four matchup, with the Aggies in the majority.
"We drew some exclusions," Wright said. "They're long and they're quick and they get off their hips well, but having an extra player doesn't always guarantee you getting a goal […] I don't know what our [shooting] percentage was, but it has to be better if you want to upset Stanford."
Hansen alone drew four exclusions and put up two goals, one in the first and the second in the last, to bring the final score to 14-5. She leads the Aggies with 28 goals this season.
With egg beating legs and twisted arms, the teams battled to stay afloat, but the Aggies were drowned offensively and made a splash in the water for the Cardinal defensively.
"I thought we played front court defense pretty well, we didn't give up a lot out of that, at least not with our first group," Wright said. "We're all trying to be aggressive and press our person, but you have to look behind you and help out where you can."
As they end the Davis shootout weekend with a 10-5 record and Stanford progresses to 8-1, the UC Davis women's water polo team looks to take more shots from the outside when attending the UC Irvine invitational on Feb. 27.
Written by Veronica Vargo – sports@theaggie.org