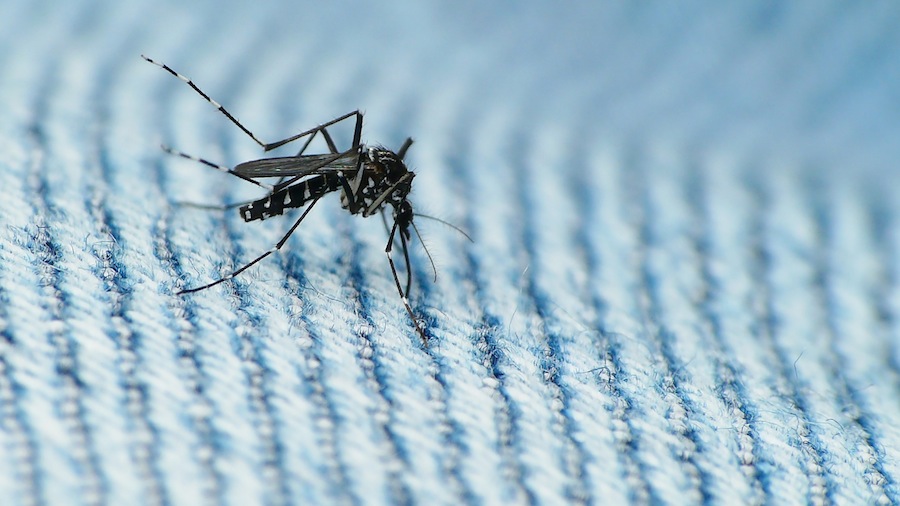 Experts report that virus does not cause immediate threat to local residents
On Feb. 10, a Yolo County resident was confirmed to have contracted a mild case of the Zika virus after travelling out of the country. The Centers for Disease Control (CDC) and Yolo County will not be releasing information about the patient, like the individual's gender, but can confirm that the individual is not pregnant.
  "The individual is home and doing fine. The testing for Zika has to be done in both a public health lab then confirmed by the CDC, as certain diseases have reporting requirements, including the Zika virus. That is how Yolo County found out about this case," said Beth Gabor, public information officer for Yolo County.
The Zika virus is carried by Aedes mosquitoes and transmitted to humans through biting. Symptoms include muscle aches, headaches and joint pains, but not everyone with the virus shows symptoms. Pregnant women require extra protection against the Zika virus because it is known to threaten fetal development; Guillain-Barré syndrome, an autoimmune disorder and microcephaly, which causes incomplete brain development and other birth defects, are risks to infants exposed to the Zika virus.
The most recent Zika outbreak in South America has caused the CDC to issue its highest level of emergency response. In early February, President Obama asked for $1.8 billion in emergency funding from Congress to fight the Zika outbreak.
Dr. Koen Van Rompay is a research virologist at the California National Primate Research Center, which is located on the UC Davis campus. Dr. Van Rompay has spent most of his career studying treatment and prevention against HIV and AIDS. However, after the Zika outbreak began, he started working with his colleagues to use primates as a model to learn more about the Zika virus with the eventual goal of developing a vaccine.
"The mosquitoes that transmit Zika virus have not been found in Yolo County, so there is no risk of transmission from mosquitoes. The good thing about Zika virus is that the infection is very short. The chances of mosquito transmission [in Yolo County] are basically zero, but it is still possible to transmit to a partner via sexual transmission," said Dr. Van Rompay.
Dr. Van Rompay noted that there is a possibility that the mosquitoes carrying Zika virus could travel further North, but California winters are generally too cold and dry for them to survive.
The Sacramento-Yolo Mosquito & Vector Control District (SYMVCD) actively monitors mosquito populations in the area and has a Mosquito and Mosquito-borne Disease Management Plan that includes spraying areas to protect public health.
Marcia Reed, program coordinator for SYMVCD, explained tracking methods used to determine which species of mosquitoes are present in the area.
"We have an invasive species program where we set up traps, and some traps are more attractive to certain species. We have those out and monitor them actively. In the areas in Southern California where they have found invasive species, it was from service requests from residents complaining about day-biting mosquitoes," Reed said.
Reed advises residents to contact the SYMVCD if they experience day-biting mosquitoes in order to continue monitoring the populations. Service requests can be made on the district's website.
The district also recommends draining standing water, maintaining screen doors and using repellent in order to control all mosquito populations.
Dr. Van Rompay informs residents that the confirmed case of Zika virus is not a cause of alarm for Yolo County residents.
"The main message is not to overreact," said Dr. Van Rompay. "You are much, much more likely to catch a cold at a common place like the movie theatre than you are to catch the Zika virus."  
Written By: CAROLINE STAUDENRAUS – city@theaggie.org