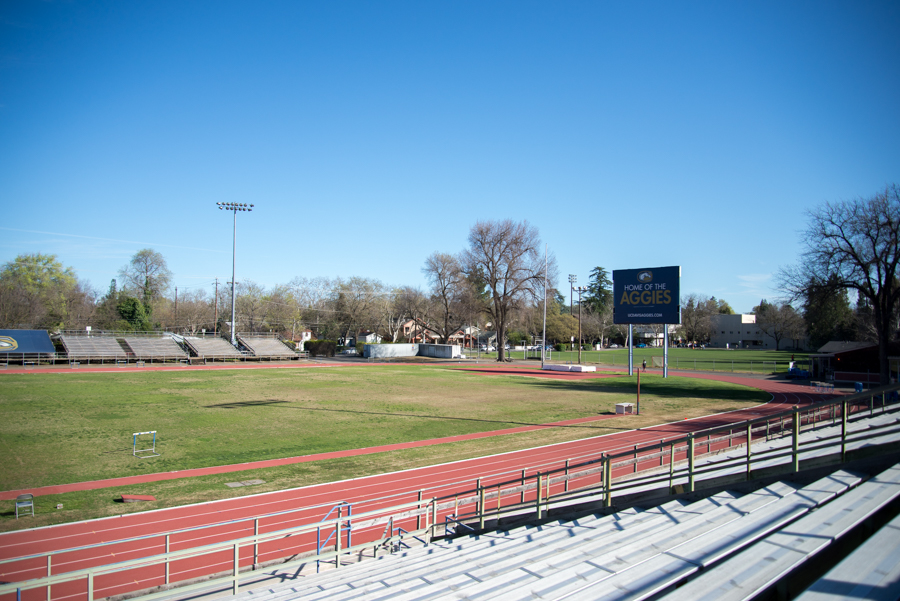 Brother, sister continue family running tradition  
This year, the Olympic Marathon Trials included Davis brother and sister duo Kaitlin Gregg Goodman and Brendan Gregg. They were among the hundreds of runners competing in the Olympic trials for marathon running on Feb 13.
It's an extremely rare event for a brother and sister to run in the Olympic Trials together — rarer than one might think. Even married couples and twins compete together more often than brothers and sisters. In fact, a brother and sister have not competed together since the 1984 Olympic Trials, the year women were first allowed to run the marathon.
"It was emotional standing on the starting line as it was the realization of a dream I've had, to compete at the Olympic Trials, for the past eight years," Kaitlin said.
Brendan runs with the Hanson-Brooks team and is a Stanford University graduate. Due to injuries that accumulated a few months before the trials, he went into the race knowing he would not finish.
"It was kind of fun to just take a step back, really just enjoy the environment, soak it up, see the crowds and not really have any stress as to how the result was going to end up," Brendan said.
Instead of racing competitively, Brendan helped pace two of his Hanson-Brooks teammates for the first part of the race. He was also able watch his sister compete.
"The core of our relationship when it comes to running is definitely supportive," Brendan said. "I'm always supportive of her and she's always supportive of me."
Although the brother-sister dynamic induces some areas of competitiveness, Kaitlin agreed that running together is more encouraging than anything.
"Sure, we joke and jockey for the top national ranking, which makes for good dinner table bragging rights, but mostly we support each other's goals and root each other on,"  Kaitlin said.
Growing up in Davis, the siblings played a variety of sports. They both attended Davis High School, where their father, Bill Gregg, is the cross-country coach. Bill explained that coaching his children wasn't as hard as he expected.
"It was surprisingly easy, probably because at some point in time they became passionate about the sport," Bill said.
Bill, who led the Davis High cross-country team to win second place in Nationals this year, couldn't believe that his kids had made the trials. Watching his children start the race, Bill thought the entire ordeal to be surreal.
"A few years ago, the thought of both kids being in the Olympic Trials was like, no that's kind of impossible," Bill said.
Even more incredible, Kaitlin has ran very few marathons, her usual race of choice being the 10,000-meter. Although her brother was unable to finish the race, Kaitlin came in 56th place amongst the women. Sadly, this was not enough to push her through to the Olympics.
"Well, in Kaitlin's case you look at what happened in the field — 199 women started, only 149 finished, so 25 percent of the field dropped out. It was really hot, so for her to finish I think was a really great accomplishment," Bill said.
Although the marathon trials are over, the running season is still underway. Brendan plans to continue racing in the upcoming track.       
Written By: Samantha Solomon – city@theaggie.org