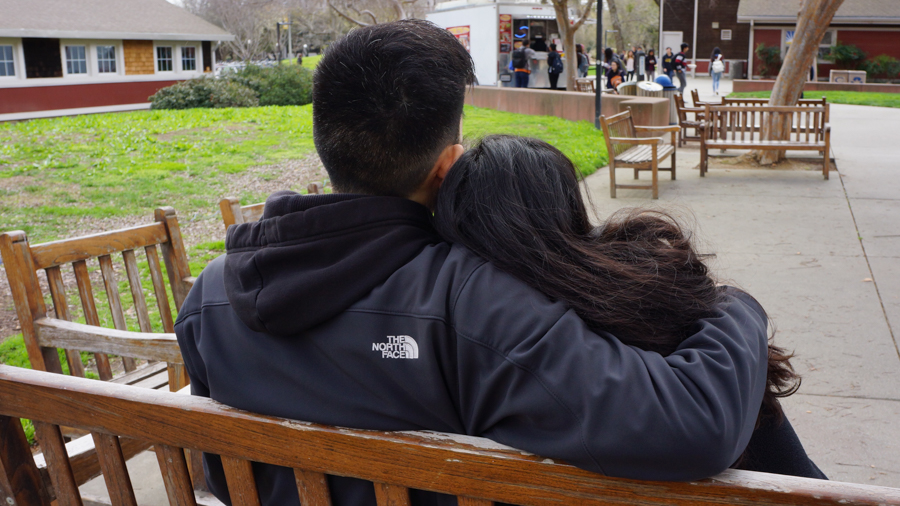 Human development professor's study with adolescents shows that empathy is more attractive in romantic partners
In a recent UC Davis study of early adolescent relationships, youth subjects showed through self-reported surveys that they tend to pursue relationships with members of the opposite sex who are approved of by their peers. In a collaboration with two other professors outside of UC Davis, Adrienne Nishina, an associate professor of Human Development and Family Studies, also found that empathy plays a large role in early adolescent attraction.
"This study is part of a larger multi-state study in collaboration with Professor Melissa Witkow at Willamette University and Professor Amy Bellmore at the University of Wisconsin, Madison," Nishina said in an email.  "We recruited over 1,000 sixth graders from seven different middle schools across the three states [Oregon, California and Wisconsin]. The main goals were to examine middle school peer relationships and how they are associated with student adjustment and academic outcomes."
Andrew Bower, a former graduate student of Nishina's who posed the main questions for this study, was particularly interested in pop culture's perception of adolescent relationships.
"You see a lot in anecdotal popular media that the bad boy wins or the bad girl wins when pursuing relationships," Bower said. "As a social status researcher, I wanted to understand why some [adolescents] get a disproportionate amount of attention from their peers. How do these naïve individuals formulate ideas of romantic partners?"
Nishina said that the researchers were also interested in how students cope with daily negative experiences like peer victimization and how ethnically diverse relationships might promote coping skills.
"Because we were interested broadly in peer relationships, we also collected data on students' current 'crushes,' which we wanted to know more about since in sixth grade, most students are at the beginning phases of romantic relationship development and aren't actively dating yet," Nishina said. "To get at students' crushes, we use a methodology called 'peer nominations.' This is where we ask students to name students in their grade who fit different descriptions, such as friends, popular students and in the case of this study, who they have a crush on."
According to a press release, Nishina and her colleagues found that empathy — the ability to understand another person's emotional state — was one of the most desirable traits in early adolescents.
"Also, for these adolescents in their early middle school years, aggressive behavior actually negated the romantic desirability of being popular," Nishina said in the press release. "This appears to be in contrast to later in adolescence, when aggression and popularity are more strongly intertwined."
Qianhui Loo, a first-year biological sciences major, said that her romantic experiences in early adolescence were with people who could understand her through their similar ethnic backgrounds and family dynamics.
"Both of our parents were divorced," Loo said. "If I had talked about the same problems with my friends, they wouldn't understand because they never went through it. When I talked about my family to him, he would understand, and that's how we really connected."
Written by: Julian Leus – campus@theaggie.org